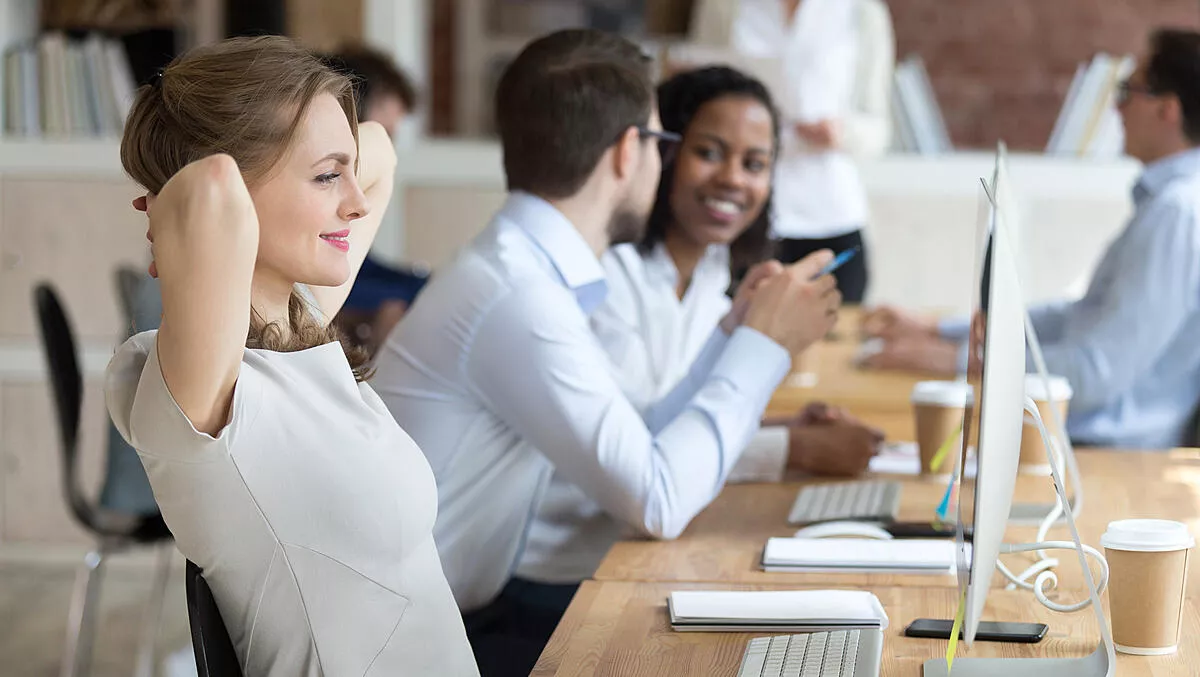 Silver Peak SD-WAN enables optimal Office 365 user experience
Wed, 26th Feb 2020
FYI, this story is more than a year old
Software-as-a-Service (SaaS) applications are taking the business world by the hand and leading the world into a new era of enterprise productivity.
Cloud-hosted applications such as Office 365 are cornerstones for almost every business and they continue to grow as enterprises around the world deploy SaaS.
Any business that depends on cloud applications such as Office 365 require a consistent and high-quality experience, regardless of when and where their users are accessing them.
As more enterprises use more cloud applications, they also require more bandwidth. That's why many organisations are looking towards SD-WAN technology to replace their traditional, router-centric architectures.
Silver Peak explains that SD-WAN technology enables enterprises to prioritise and manage application traffic in a more intelligent way. Enterprises can also reap the benefits of fast and inexpensive broadband internet connectivity.
Microsoft recently announced new Office 365 connectivity principles, which help to deliver reliable and high-performance connectivity and user experience.
The Silver Peak Unity EdgeConnect SD-WAN edge platform is part of Microsoft's Office 365 Networking Partner Program, which means it was one of the first platforms to be tested and certified to support the Office 365 connectivity Principles. Unity EdgeConnect is a fully automated solution that simplifies Office 365 networking, configuration, low-level DNS and data traffic-steering policies, including NAT and firewall rules.
For Office 365 users, the Unity EdgeConnect platform delivers unprecedented application visibility and performance with automated integration with the new Office 365 REST API, extending the value of advanced capabilities like First-Packet iQ that identifies applications on the first packet.
Applications are automatically directed to the nearest Office 365 endpoint resulting in increased operational efficiency, reduced round-trip latency, and an increase in the overall experience for branch users with the highest levels of performance.
Microsoft's Office 365 senior product marketing manager Bill Baer says that the Silver Peak and Office 365 integration enables joint customers to easily and securely enable direct and local Internet connectivity for key Office 365 experiences across enterprise branches.
"Such local and direct connectivity model is critical for achieving optimal users experience with performance-sensitive SaaS applications, such as Office 365, and we are pleased to see Silver Peak advancing its Unity EdgeConnect SD-WAN solution to enable it," Baer explains.
Silver Peak has also developed further Unity EdgeConnect SD-WAN platform capabilities that support other Microsoft cloud services such as Azure.
"Customers looking to simplify branch connectivity and extend application workloads on Microsoft Azure can enjoy seamless connectivity to Azure with the Silver Peak integrated Azure Virtual WAN solution," says Baer.
"Virtually all Silver Peak customers rely on a combination of Microsoft products and cloud services, and the expanded integration enables our joint customers to maximize user experience with Office 365 and Azure," adds Silver Peak vice president of Asia Pacific and Japan, Dean Vaughan.
"The integration underscores our commitment to customers to deliver a portfolio of API-driven integrations to automate connectivity to the most widely deployed, business-critical cloud applications and services from recognised leaders like Microsoft.
Silver Peak understands that today's CIOs must leverage IT as a digital transformation enabler and as a means of making their modern cloud-first enterprise more agile.
The Unity EdgeConnect platform enables secure optimised connectivity, increased application performance and higher network reliability for SaaS applications such as Office 365.
Silver Peak's solution has been highly ranked by industry analyst firms, including Gartner.
Find out why Gartner named Silver Peak a leader in the Magic Quadrant for WAN Edge infrastructure - read the report here.