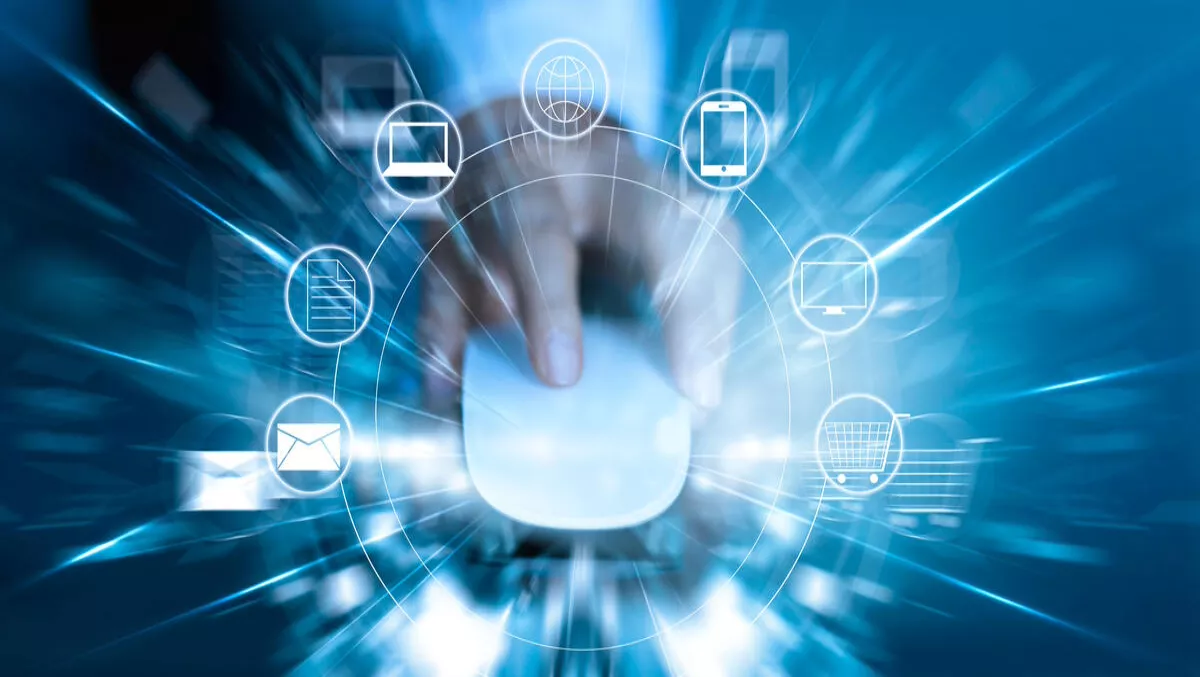 Silver Peak tech makes bandwidth bottlenecks a thing of the past
Thu, 16th Nov 2017
FYI, this story is more than a year old
By Julia Gabel, News Editor
What does it take to power an airport?
A lot – just ask Interroll, a manufacturer of products and services for internal logistics that powers a range of industries, including major international airports across the United States.
"From the time you check in to the time you pick up your bag, those are our conveyors," explains Giulio Bassi, the company's marketing manager.
"It's very important to maintain global standards to make sure we deliver the same quality of product to all of our customers all over the world.
Richard Keely, senior VP of manufacturing at Interoll, adds, "We hold our supply chain to a very high standard, the standard we have internally. We've created a culture of continuous improvement. Our IT support has been a big part of that.
However, bandwidth is always the number one bottleneck.
That's according to Jim Conway, Interroll's regional IT manager.
And with 33 locations around the world, 2000 employees and the number of applications the company produces increasing exponentially, Interroll needed to change the way they utilise their bandwidth to maintain their high standards of quality.
Bandwidth bottlenecks are no longer acceptable – not for Interroll.
To do this, Interroll got rid of multiple label switching (MPLS) and deployed Silver Peak Unity EdgeConnect SD-WAN solution to transition its WAN to broadband.Silver Peak Unity EdgeConnect is the unmatched, leading SD-WAN and hybrid WAN solution. And one feature that's a complete game changer for Interroll is the Unity Orchestrator.
Unity Orchestrator, enabled by business intent overlays that classify applications in alignment with service level requirements, assures continuous application performance and availability regardless of underlying network conditions.
"I think the most valuable feature of EdgeConnect is the overlay capabilities, which makes it possible for us to decide which type of service is more relevant, and really categorise the quality of service," explains Giuseppe Genovesi, Interroll's head of corporate IT.
The Orchestrator gives businesses unprecedented visibility into both legacy and cloud applications like never before. It gives users the power to centrally assign business intent policies to secure and control all WAN traffic.
"The Orchestrator is allowing us to manage from a single place – all our network, all our SD-WAN. EdgeConnect is helping us to interconnect all our sites, including our cloud data centers," Genovesi adds.
Another feature Interoll found to be crucial in their transformation was Silver Peak's dynamic Path Conditioning.
With dynamic Path Conditioning, Silver Peak gave Interroll the power of choice.
Genovesi adds, "Not all applications running over the internet have to have the same quality. If you can decide which one has to go on premium internet line VS. a less important line – the system decides which is the best path for a specific application.
Think of it like this - just like driving to a destination, there are multiple routes an application can run on. Silver Peak's dynamic Path Conditioning chooses the best, most efficient and reliable path for your business.
"We have different cloud-based software, such as Office 365 and Sharepoint, Exchange. I've noticed a dramatic difference there because a lot of our data it's European database, and the Silver Peak product has accelerated that immensely," says Conway.
"I was used to waiting, waiting and waiting – and I'm not doing that anymore.
Genovesi states, "SD-WAN is making us more agile to build up new sites in a way that in the past it was not possible to even think about.