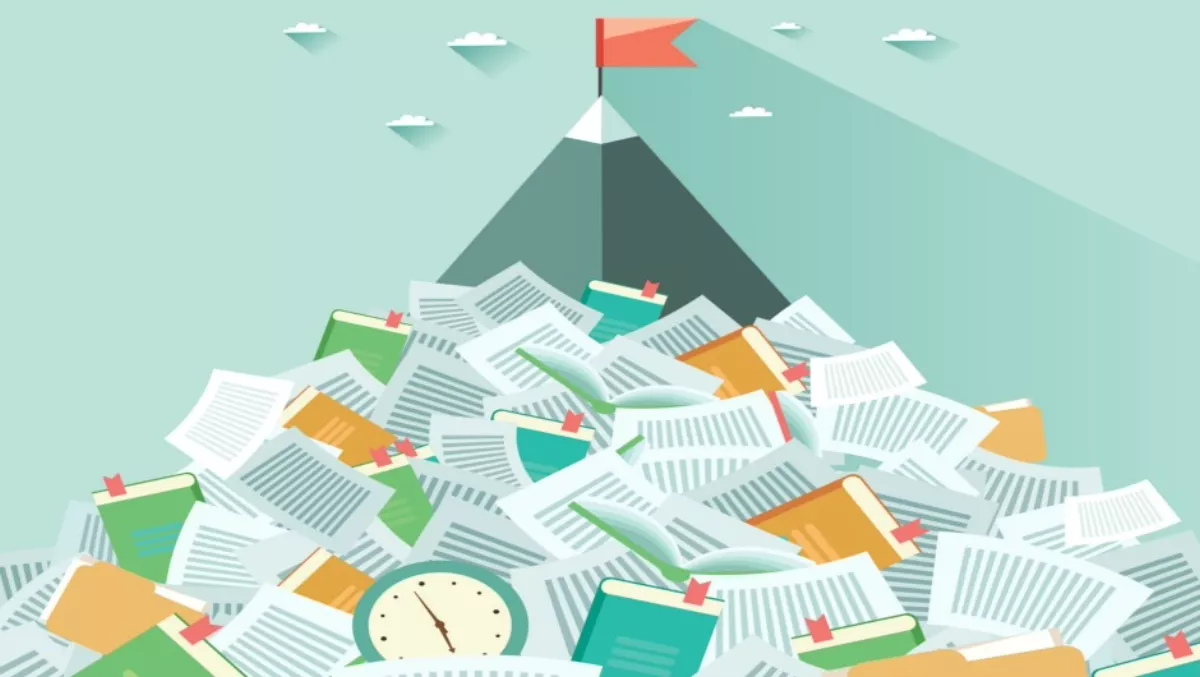 Simple tips for overcoming your mountain of paper
FYI, this story is more than a year old
In business today it is easy to become lost within a world of paper. Receipts, invoices, HR forms, bills… the list goes on and on.
Actioning all that paperwork quickly and effectively is a constant battle. And once it's processed, there's still the nightmare of filing and storage. Shoeboxes and overloaded in-trays are not a long term storage option for important paperwork.
These basic yet important administrative tasks are a constant drain on the time and resources of small businesses.
Essentially, paper clutter represents lingering decisions and remaining to-dos, important documents you know you'll need in the future and fear the pain of losing them. It influences the way you work and appearing disorganised can impact on perceptions of your professionalism and ability.
Fortunately, there is a solution. Fuji Xerox has provided an eBook that delves into the problem and details how you can turn your shoe box of invoices, bills, receipts and other important documents into organised digital documents.
What you'll gain from this report:
A look into the common problems faced by NZ businesses in managing documents
Insights into how a well-organised and managed office performs better
Advice into how you can implement digital solutions to organise and manage your documents