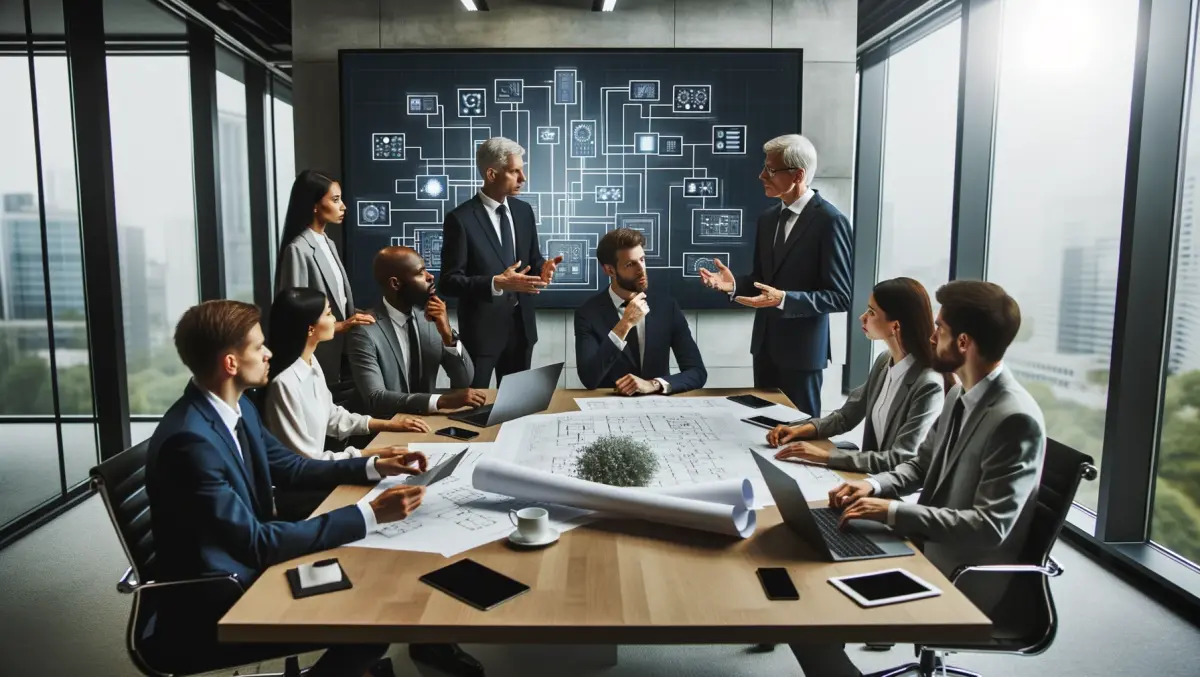 Sitecore Australia Hosts Managing the Connected Marketing Journey Webinar
Tue, 21st Sep 2010
FYI, this story is more than a year old
BRISBANE – Sitecore Australia, the leading provider of .NET Web Content Management System software, today announced an upcoming webinar titled "Managing the Connected Marketing Journey" with online marketing industry experts David Daniels, CEO of Relevancy Group and former Forrester analyst and Erick Mott, VP Communities from Sitecore.
Commencing at 10am AEST on 6 October, featured presenter, David Daniels will use over 20 years' experience including co-authoring "Email Marketing An Hour a Day", to demonstrate how successful marketers can best engage prospects and customers across an ever-growing number of digital marketing channels, including email, social, mobile and web.
During the hour long webinar, David will identify the challenges involved in providing target audiences with consistent experiences across channels and offer insights and solutions into how organisations can overcome these.
Attend this webinar to learn connected marketing insights and strategies, including:
How to test the customer experience, including how to determine the most appropriate channel to engage customers -- and why content management is imperative for improving ROI and success.
How integrated content management, measurement and the ability to rapidly deploy marketing across a variety of channels can create more value.
How leveraging the customer lifecycle across channels can improve the customer experience and bottom line results.
How organisations must embrace change to create new measures of success to truly value the customer experience across channels.
Register for this webinar:-http://www.sitecore.net/en/News/Webinars/2010/Managing-the-Connected-Marketing-Journey-webinar-Australia.aspx
About the Presenters
Featured Speaker: David Daniels, CEO of The Relevancy Group, LLC
David is co-author of the book "Email Marketing An Hour a Day" and served as VP and Principal Analyst with Forrester and Jupiter Research. With over 20 years of experience, David is an advisor to the Online Trust Alliance and the DMA's email experience council. He has also held senior level positions at Apple, Urban Outfitters, Anthropologie, MicroWarehouse and ProTeam. Currently, David leads The Relevancy Group, which is dedicated to educating the market on the imperative tactics needed to foster trust with consumers and improve an organisation's relevance within the broader online economy. David has also been a contributor to the Weekend Today Show on NBC.
Moderator: Erick Mott, VP Community, Sitecore
Erick is an accomplished entrepreneur and marketing executive based in the San Francisco Bay Area who combines a creator's tenacity with Fortune 500-caliber skills in building brands and communities; relying on traditional and Web 2.0 media and networks. He has two decades' experience in creating value at startups, agencies and large organisations including Sitecore, Lyris, Habeas, Nokia, MarkMonitor, GlobalFluency, Cisco Systems, Creator Connection, Sun Microsystems, Philips Electronics, Elm Products and CBS television.
About SitecoreSitecore's Web Content Management System (CMS) and portal software solutions enable companies to deliver compelling Web experiences. Sitecore's award-winning CMS software makes it easy for businesses to create and update dynamic, full-featured websites of all types. Sitecore's industry leading flexibility and scalability allows companies to better leverage their content, improve customer experience and drive business growth.
Thousands of public and private organisations, including national governments and Fortune 500 companies utilise Sitecore solutions for their websites. These organisations have created and now manage more than 23,000 dynamic websites with Sitecore including Microsoft, RAC, Jetstar, Hoyts Cinemas, Linfox, Canon and the Australian Government.
Media Enquiries Rachael WilliamsSitecore Australia PR Consultant
Touchpoint MarketingRachael.Williams@touchpointmarketing.com.au+61410 296 860
Nicole Stirling
Manager AustraliaSitecore Marketingnis@sitecore.net
+61408 862 525