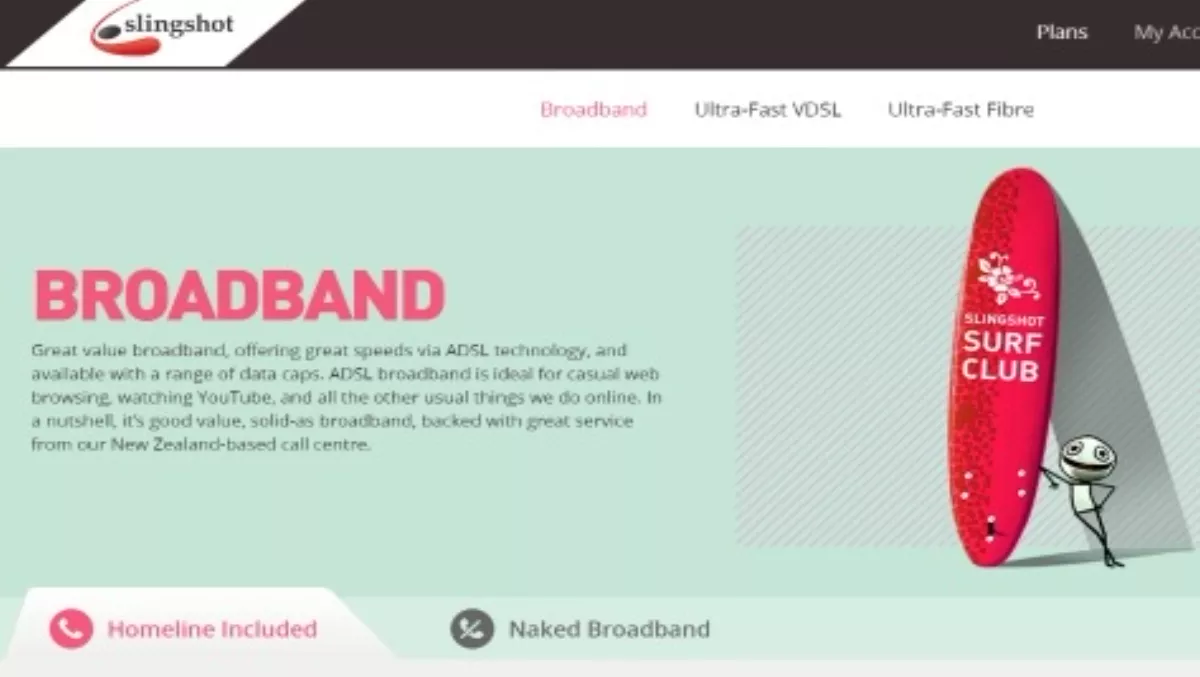 Slingshot's website better than the rest
By Shannon Williams,
Mon 17 Nov 2014
FYI, this story is more than a year old
Kiwi telco provider Slingshot has won Best in Class at the Interactive Media Awards. Slingshot's website, designed by digital agency Gladeye, beat out more than 60 other entrants in the telecommunications category.
The Best in Class award is considered the highest honour given out by the IMAs, with only a small number of websites achieving the status each year.
Websites are scored using five criteria, with a score from 0-100 awarded for each.
The Slingshot website scored 488 out of 500, with perfect 100s for content and feature functionality, as well as 98 for design, 97 for usability, and 93 for standards compliance.
The IMA says the Slingshot website represented the very best in planning, execution and overall professionalism.
"In order to win this award level, Slingshot's website had to successfully pass through our comprehensive judging process, achieving very high marks in each of our judging criteria - an achievement only a fraction of sites in the IMA competition earn each year."
Slingshot general manager Taryn Hamilton says the Best in Class award is confirmation that the re-launch of the website earlier this year has been a huge success. Since launch, the website has increased online conversions by 250% and reduced cost of acquisition by 70%.
"We wanted to make the site the best and easiest to use in class, and it's great to get recognition for what we think is the slickest broadband sign-up process around.
"We have a clear mandate at Slingshot, and that is to focus on making customers happy through great service, great prices and easy processes. This is just the first step in a brand evolution to make Slingshot the country's leading broadband provider."
Gladeye managing director Tarver Graham says his design team worked to reduce the pain points that caused people to drop out of the signup process. "We worked closely with Slingshot's BAs, tech and customer support teams to launch a site that's as efficient as possible. I'm really happy with the results we've seen so far, but we'll keep optimising to stay on top."