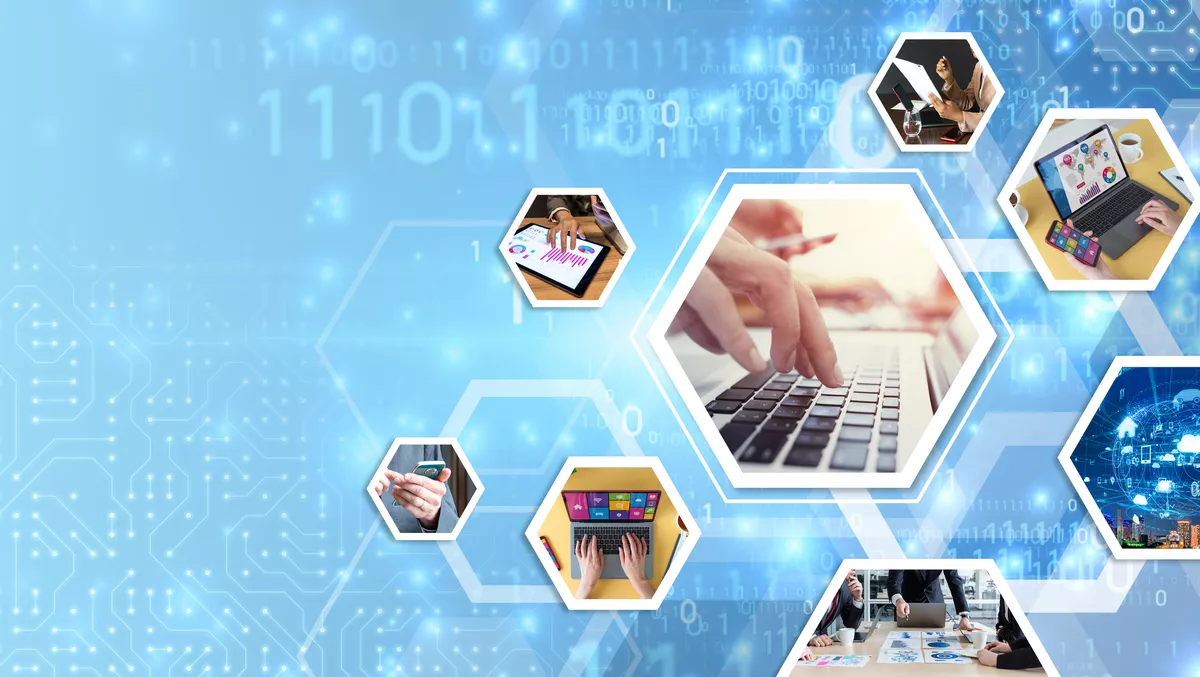 SMEs investing in digitisation, despite cost challenges
FYI, this story is more than a year old
Since gaining incredible momentum over the past couple of years in the wake of COVID-19, digital transformation of business operations by local SMEs hasn't slowed down.
Two years on, new research from business management platform MYOB, shows many New Zealand SMEs still have tech-driven changes they want to make to improve their business.
MYOB's 2022 Technology Snapshot a survey of more than 500 local SMEs revealed that over the past year, 45% of SMEs have looked into new technology which could help their business, and a similar proportion (46%) want to make changes to improve the digitisation of their business in the next 12 months, with a focus on digitising sales (33%), administration (29%), accounting and finance (29%) and customer communication (26%).
When looking at the biggest factors or considerations driving digitisation, the trends in this year's Snapshot reflected sentiments from 2021.
Overall, 43% of SMEs said the impact of the pandemic and restrictions on their business meant they had to digitise, while 30% said digitising made their work easier and less complicated, and 16% said they needed to increase productivity.
The same number of SMEs (16%) also said they needed to digitise because they were falling behind others in their industry who had.
MYOB head of technology, Grant McIvor, says there has been a noticeable shift in SMEs understanding and willingness to embrace technology and many have seen a direct result on their business operations, connection and performance.
McIvor says, "In 2019, just 13% of SMEs we surveyed said they attributed technology to their business's success, and what we've seen in our Snapshots over recent years including 2022 is that many SMEs clearly understand and can identify the benefits digitalising their operations can bring to their business.
Digital marketing gaining favour The latest Technology Snapshot also revealed that local SMEs that have digitised sales platforms have reaped the benefits particularly those who promote their business online.
Overall, just 45% of SMEs polled said they promote their business website, however those who do are seeing a decent return. More than half (57%) of this group of SMEs said they now do half or more of their total sales online, and more than one-in-10 (16%) sell more than 75% of their goods and services online.
In terms of which digital marketing methods are proving to be the most popular promotion tools for this group: three-in-five (60%) use social media to promote their website, 48% send e-newsletters to customers/prospects, more than a third (37%) list their website on product/service directory websites, and 34% use SEO. A quarter (25%) promote their website though paid online marketing.
Grant explains, "In talking to a range of our customers recently, we've heard that many businesses right across the spectrum in terms of size are ramping up investment in digital marketing and seeing some very real return on their bottom line from this investment.
"With our Snapshot insights also showing that a third of SMEs plan to implement more digital solutions specific to sales over the next 12 months, we should expect appetite for this kind of promotion to increase even further.
Digital marketing is a simple and often cost-effective way to generate or increase attention amongst targeted audiences, but what's going to be key to the success for those keen to jump on this trend however, is that they're being strategic with both their approach in different channels, and their spend, as competition ramps up.
While a majority of SMEs (59%) said around half or more of their business is conducted using digital technology, tools and software, some SMEs appear to be reaching the limits of digitising more of their business.
The Snapshot revealed that nearly a third (30%) of New Zealand's SMEs do not want to make changes to or improve the digitisation of their business in the next 12 months.
Of this group, 28% said this is because they've digitised as much as they can in their business, and just over a quarter (26%) said they don't believe their business would benefit from greater digitisation.
Grant comments, "After the enormous changes we've seen over the past two years, and the ongoing day-to-day pressures on local businesses, it is understandable that some SMEs are starting to feel as though they may be reaching the limit of digitisation within their business.
"However, for those businesses who feel that they're set with the digital solutions they have currently, the challenge or task they should be setting themselves now particularly as we head into a new financial year is, exploring whether they're getting the most out of their solutions.
"Are their systems compatible? Are they offering the right level of insight and visibility? How much time and energy still goes on manual admin or data input? And is the software connected in a way that helps to save time and join the right dots when mapping progress against the business ambitions?
"These are all considerations that help determine if they're maximising the capabilities of their software, and likewise if the digital solutions in place, are connected and right for their needs."
With many businesses still experiencing cashflow challenges as the impacts of the pandemic roll on and now the cost of living is causing concern, its not surprising that the cost of new technology continues to be cited as the main barrier to SMEs adopting more or new technology, MYOB states.
An increase of 13 percentage points on MYOBs 2021 Snapshot, just over half (53%) of SMEs surveyed this year, said cost is the biggest barrier to adopting new technology in their business.
This was followed by time to implement (32%), lack of knowledge (28%) both also seeing increases on 2021 and the need for staff training (22%), despite the availability of national small-business initiatives, like the Government's Digital Boost platform which addresses two of these three other barriers.
While there's definitely no shortage of competition for where to invest any leftover cash for businesses, the cost of inaction particularly for those businesses still contemplating digitisation or battling apathy over moving on from their status quo could be detrimental.
Nevertheless, technology has the ability to change business for the better and exploring new options or even just taking time to participate in a few free learning courses, could just be what businesses need to take a new step in their digital journey.