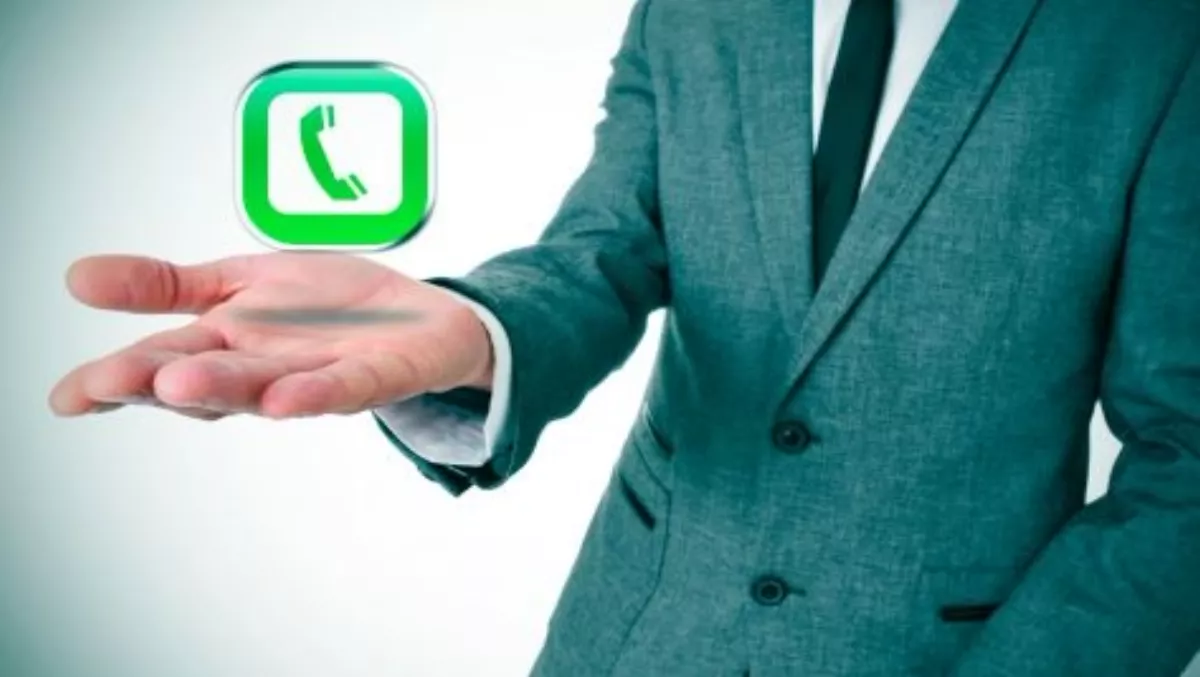 Social media platforms causing VoIP revival
FYI, this story is more than a year old
In the age of hyper connectivity, VoIP is enjoying a very mainstream renaissance across business and consumer usage, despite the fact the technology is 20 years old.
That's according to My Business VoIP, who says social media networks integrating a VoIP feature into the platforms is telling.
Forecasts from research firm Ovum expects VoIP calling to hit 1.3 trillion minutes globally by 2018. My Business VoIP says this has helped with the push.
"The most significant bellwether for VoIP moving from decade old niche player to mainstream service is Facebook's acquisition of WhatsApp," the company says. "Ever since Facebook acquired WhatsApp for around US$19 billion last year, everyone has been wondering how the social networker would leverage the asset."
Viber was launched in 2010 and since then has sped on an upward trajectory of growth. The app is now being followed by over 500 million people who are attracted to both the voice and video calling features. The app is also installable on nearly all mobile devices that connect to the internet. Plus there is a PC version.
Facebook's WhatsApp boasts 700 million in-app users, which exceeds the telephony customer base of any telco. "Yet Facebook isn't looking at voice as a revenue source," My Business VoIP says.
The company notes, David Marcus, Facebook Messenger CEO, who said, "VOIP is just one way that the company hopes to use the messaging app as a platform for much bigger things, including online payments."
It took WhatsApp more than a year to deliver on its promise to add VoIP to its messaging app, a move that was initially slated for launch in 2Q14, My Business VoIP says.
Following a global beta trial and an invite-only version of the service, Facebook now has enabled VoIP on its Android and iOS app for all users, as an update. "With 700 million global monthly active users of WhatsApp, the inclusion of VoIP has the potential to significantly affect mobile operators' voice revenues," My Business VoIP explains.
Given the new upgrades, Ovum forecasts that the WhatsApp's user base is well on track to reach 1.1 billion users in 2015, according to its OTT Communications Tracker.
"Yet WhatsApp is entering an already crowded market," My Business VoIP says. "Operators and service providers have had some lead time to prepare their responses, including upgrading their own services or devising bundling strategies.
"There is also the possibility that operators in some markets will lobby regulators for the right to block WhatsApp Calls."
Ovum analysts suggest that WhatsApp needs to move more quickly in order to realise the VoIP opportunities and to "remain competitive in a market where the emphasis is turning toward the use of communications services as a platform for providing content and commerce."
"As telecommunications is generally becoming a commodity, the winners in the VoIP connectivity game are those that get pricing, bandwidth, data integrity and billing right and easy," My Business VoIP adds. "For telcos or indeed social networking platforms, moving into application service provision is the path to retain users and the race is on to offer more innovative services."
Related stories
Top stories