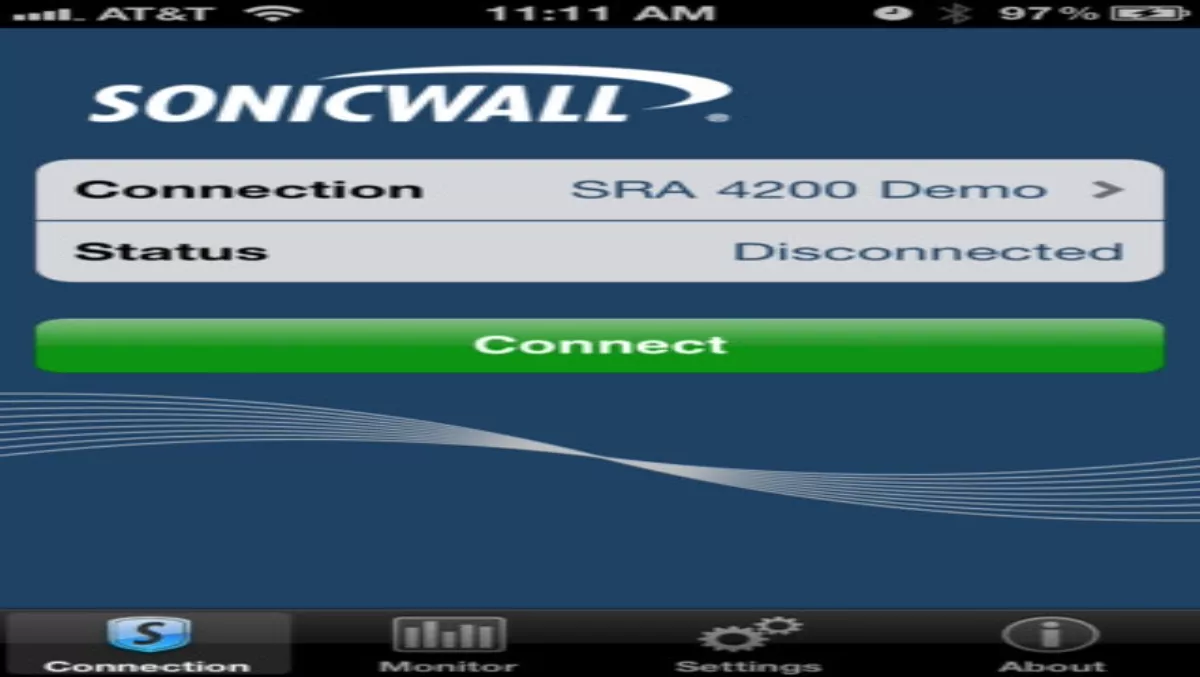 SonicWall app lands on App Store - Updated
Fri 2 Dec 2011
FYI, this story is more than a year old
Businesses looking to support employees' iPhones and iPads have a new option, with network security providers SonicWall launching their Mobile Connect app on the Apple app store.
Available for users of SonicWall's SSL VPN and next-generation firewall product lines, the app offers secure remote access to network resources from Apple devices.
Users can also add functionality like Clean VPN, which provides anti-virus, anti-spyware and intrusion prevention scanning over VPN, while network administrators can utilise tools like SonicWall's Application Intelligence and Control function to identify which iOS apps should receive critical bandwidth.
Apple is notoriously picky about the apps it lets into the app store, and even apps which haven't been rigorously tested can still fail to be approved.
Patrick Sweeney, vice president of product management and corporate marketing at SonicWall, says iPads and iPhones have still become the overwhelming choice for employees who want to work remotely.
"Our Mobile Connect app lets companies extend their security policy to meet the stringent needs of enterprise, government and education institutions, while employees travel outside of the protected perimeter.
"This will help enable greater workforce productivity."
SonicWall customers can download the app here, or go here to find out more.
Update: Apple worked 'hand in hand' with developers from SonicWall to bring the security provider's iOS app to the app store, according to SonicWall's VP of sales, Marvin Blough.
"Apple is very, very conscious of what apps go onto iPhone and iPad," Blough says.
"For them, it's all about controlling the user experience. But they were really good about it. The gave us all the assistance we needed.
"It was our product, not their product that was under development."
Blough says the app, which has been in development for six months, has been downloaded by over 1000 customers in its first 24 hours. As of writing, it had earned 20 reviews, all giving it five out of five, with comments such as 'worked with my firewall right out of the box' and 'was able to access and fix servers at work and files at home'.
"The indication is it's something people have been waiting on. The next step is the same thing for Android devices."