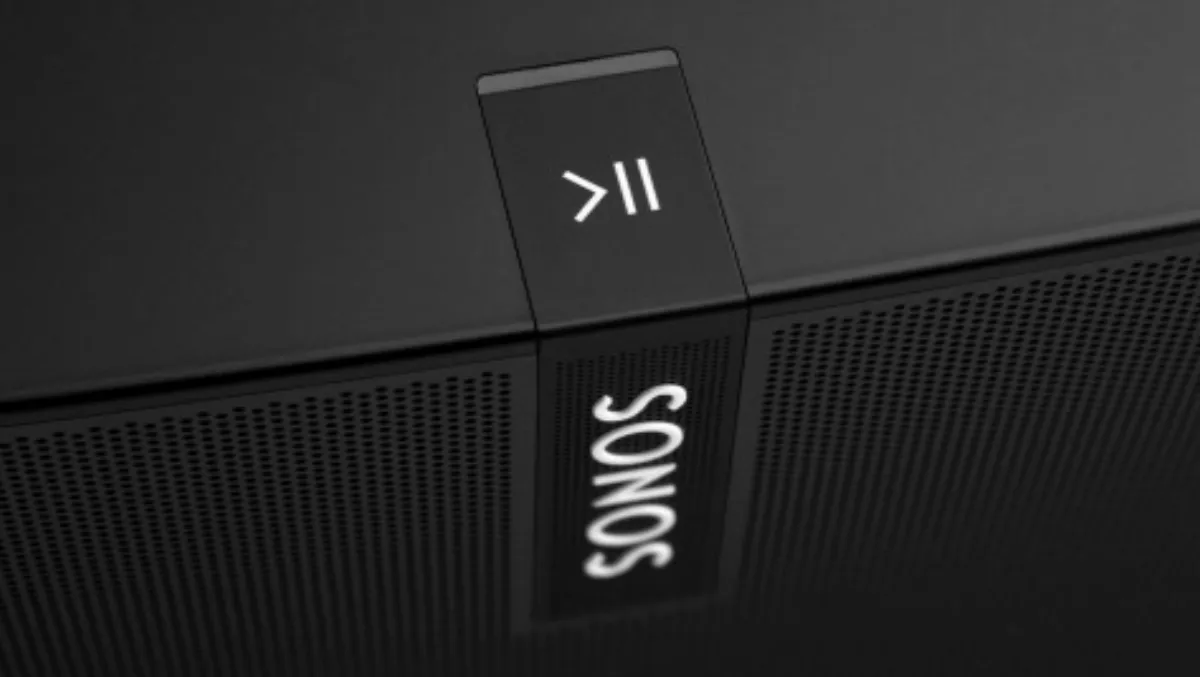 Sonos announces new flagship smart speaker and tuning software
FYI, this story is more than a year old
Sonos has announced a new flagship smart speaker, the Play:5, and its Trueplay tuning software will be available later this year.
With Trueplay, listeners can tune their existing Sonos speakers to optimise the sound no matter where the speaker is placed.
The software was designed with the knowledge that few homes are acoustically optimal, and where the speaker is places has an impact on sound quality.
Trueplay enables users to tune speakers with the press of a button, removing the need for complex professional calibration.
"Trueplay is a revolutionary system that gives music lovers confidence that they're hearing what their favorite artists laboured to produce, independent of the room's acoustics and speaker location," says John MacFarlane, Sonos CEO.
He says Trueplay allows everyday users to get studio-quality listening experiences anywhere in their home.
Using the Sonos app, the microphone on an iPhone or iPad, and a special tone emitted by the Sonos speaker, the system analyses how sound reflects off walls, furnishings, glass and other surfaces in any given room, and then tunes the speaker.
"Our remit at Sonos has evolved from constantly working to improve the general sound of all of our speakers to customising them: first by room, and in the future, by person, activity and content," says Giles Martin, record producer, composer, and Sonos sound experience leader.
"We are obsessed with improving the home music experience, which must take into account acoustically unfriendly rooms.
"Tuning a room is the first of many software enhancements that make the experience richer and more personal for listeners whilst giving artists a whole new creative arena," he says.
Initially, Trueplay will be available on all all Sonos Play:1, Sonos Play:3, Sonos Play:5 products and iOS controllers, and will continue to be added to the Sonos lineup over time.
Play:5, Sonos' new flagship smart speaker, is built with six synchronised, custom-designed drivers, and includes three mid-woofers, and three tweeters.
For the first time, the Play:5 has three orientations. In addition to horizontal orientation as a standalone speaker, two Play:5s paired together vertically deliver stereo sound with a focused spot. Paired horizontally, they create a larger stereo image for an room-filling listening experience.
"Functionally, every detail matters, down to the placement of the nearly 60,000 individually drilled holes in the grill and the carefully selected material for each and every part," says Sonos.
With touch controls, users can play, pause, adjust volume and change the track. Smart sensors make these touch controls responsive to all orientations, so the volume-up is always facing up.
The new Play:5 is designed to fit the home now and for years to come, says Sonos.
Just like its predecessor, the new flagship speaker works with all Sonos smart speakers and adds greater modularity with the ability to act as rear speakers in home theater setups with the company's Playbar and Sub.
It also works with one app that brings together various music services such as Pandora, Spotify, TIDAL, Google Play Music, and Groove.
Available in a custom matte black and matte white finish, the Sonos Play:5 will retail for $799RRP.
Playback Systems is the exclusive distributor of Sonos in Australia and New Zealand.
Related stories
Top stories