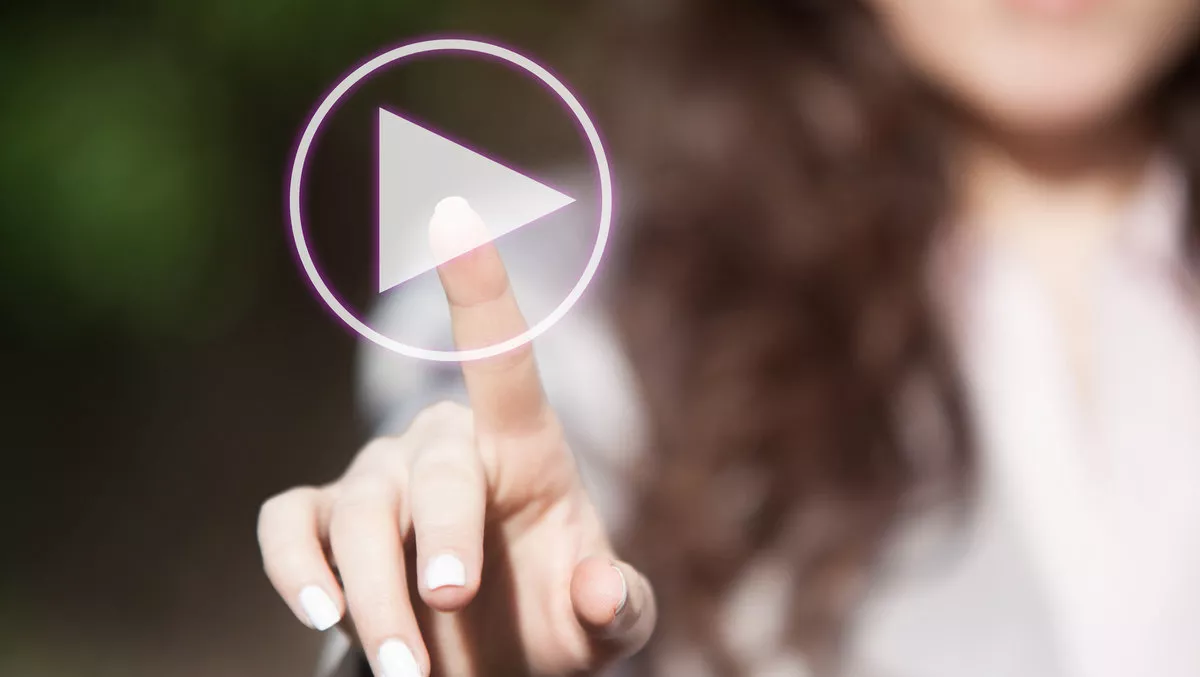 Sony Australia announces first AI-based video solution
Sony Australia has launched its first Artificial Intelligence (AI) based video and display solution, the REA-C1000.
The Edge Analytics solution utilises machine learning AI technology to create better video content, according to the company.
Using the solution, organisations or individuals can create video content in real time without professional staff or equipment, Sony Australia says.
Essentially, the REA-C1000 uses advanced AI-based video analytics technology to analyse the input received from connecting cameras, automatically extract the object in focus and combine it with other images in real time on a GPU (Graphics Processor Unit).
The technology uses motion/face detection and colour/shape recognition to create professional content.
According to Sony Australia, customers of the REA-C1000 solution can be education, government and corporate organisations.
Sony Australia group manager business solutions for professional solutions group, Daniel Hancox, says, "Video content has become a key method of communication in many organisations including education, government and corporate environments, and the demand for solutions that create high quality content, offer a hassle-free shooting experience, and help distribute content quickly is rapidly increasing.
Hancox says, "The Edge Analytics REA-C1000 provides organisations on a limited budget with cost-effective, yet powerful solution that allows organisations to easily create professional and engaging video content.
The REA-C1000 comes with five optional licenses: handwriting extraction and presenter overlay, PTZ auto tracking, close-up by gesture, chroma key-less CG overlay (which is available later this year) and focus area cropping.
Handwriting Extraction license (REA-L0100) optimises parameters and processes images received from the camera to extract hand-written objects from black and white boards using Sony's moving/still object detection algorithm. This allows audiences to clearly see written content and diagrams as well as the gestures and expressions of the presenter.
PTZ Auto Tracking license (REA-L0300) is designed to help the focal point stay in frame and in focus. For instance, the REA-C1000 can track a presenter throughout their presentation.
Close-up by gesture license (REA-L0200) can detect and react to the gestures of the audience, displaying the overview image and zoomed image in real time. When an individual stands up, for example, the REA-C1000 can trigger the camera to electronically auto-zoom in to that person.
Chroma key-less CG overlay license (available later in 2019), based on Sony's motion detection technology, can extract the presenter and overlay them onto any background, without a dedicated back screen.
Focus Area Cropping licence, available later in 2019, enables users to take an image from one camera and show it as two different output images. The users can get an overview image in 4K and a cropped image in HD, and the cropped area can be static or dynamic to follow the speakers movement.
According to Sony Australia, after an initial 60 day trial period, the above features can be activated permanently through separate licences, enabling a certain degree of customisation.
The REA-C1000 supports 4K/HD input and output, and connects directly to Sony's PTZ cameras BRC series and SRG series as well as its range of XDCAM camcorders.
Utilising its HDMI network connection, the REA-C1000 can be integrated into various common AV setups involving either multiple displays, large screen projections with monitors, or live-streaming projects.
Sony Australia will be displaying the REA-C1000 at the Sony stand at Integrate 2019, taking place at the Melbourne Convention and Exhibition Centre from 27-29 August.