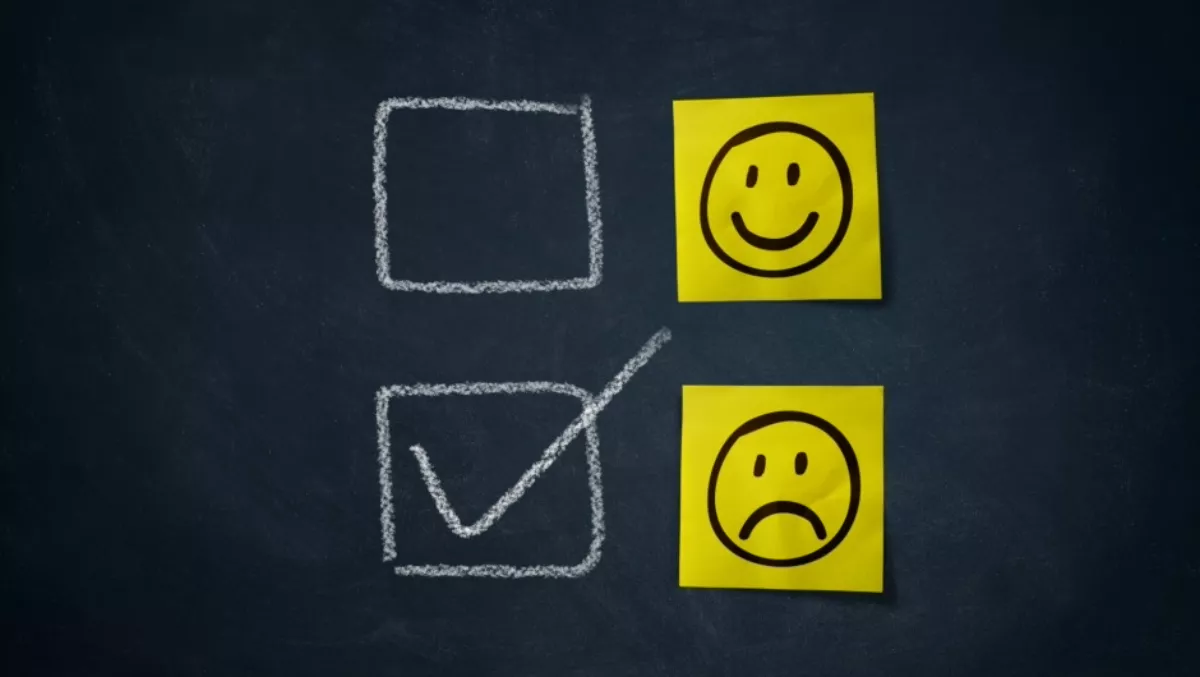 Spark and Vodafone need to up their customer service game
FYI, this story is more than a year old
New Zealand telcos are losing out when it comes to customer service, with new research from Consumer NZ slating Vodafone and Spark.
"Our latest survey of customer satisfaction showed 65% of people experienced lengthy waits to speak to customer service representatives. Just 33% thought their provider was very easy to contact," Consumer NZ CEO Sue Chetwin explains.
According to the survey, which polled more than 8600 Consumer members, respondents who felt their telcos were easy to contact were more likely to be satisfied customers.
Chetwin says Vodafone and Spark trailed the field.
Top performers for mobile service were Spark offshoot Skinny Mobile and 2degrees, the survey reveals. Eighty-four percent of Skinny Mobile customers were very satisfied. It rated above average on all key performance measures including value for money (86%).
2degrees customers were also more likely than average to be satisfied with their mobile service – 69% were very satisfied and 63% were very satisfied with their value for money. Average satisfaction with value for money was 40%.
Overall, prepay mobile customers were more likely to be very satisfied with their value for money (48%) than those on fixed-term post-pay plans (29%), according to the research.
Chetwin says 2degrees is a Consumer Trusted business and Skinny Mobile is going through the process. Consumer Trusted businesses achieve accreditation through a rigorous process set by Consumer NZ based on good customer service.
Of the 12 internet providers surveyed, Spark and Vodafone rated lower than average on key performance measures including value for money and ease of contacting.
Small Manawatu-based company Inspire Net (also a Consumer Trusted business) topped the ratings with 98% satisfaction from its customers. Actrix and Now New Zealand were also highly rated.
The survey showed most respondents had been with their telco for at least two years; about 60% had been with the same provider for five years or more. "But this may reflect the difficulty of comparing plans rather than customer loyalty," notes Chetwin.
They survey shows fifty-three percent of internet customers thought it was difficult to compare providers, while 14% thought it was very easy. Thirty-seven percent also considered it was difficult to switch.
In the mobile market, 50% of respondents thought it was difficult to compare providers and 23% thought it was difficult to switch.
The survey reveals 37% of respondents said they were very likely to move to an ultra-fast broadband plan – 17% had already made the switch. For 57% of them, the switch had been smooth. For the others, the biggest complaint was time frames for installation not being met.
Related stories
Top stories