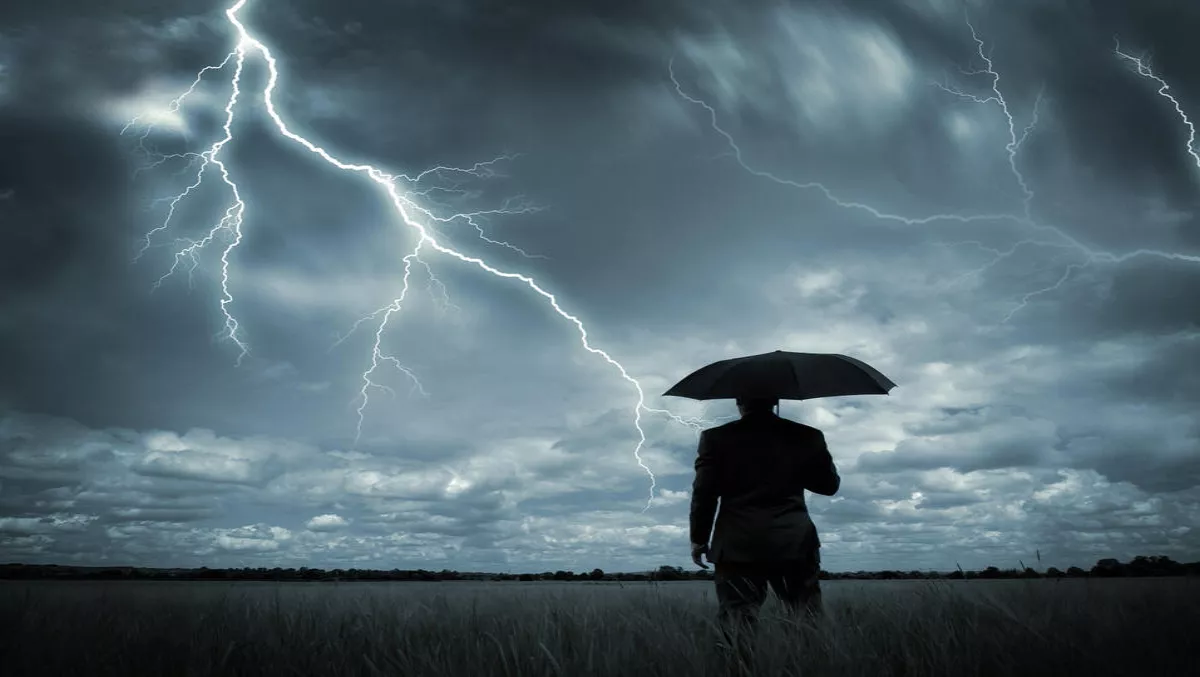 Spark blames Chorus as wild weather wreaks havoc
FYI, this story is more than a year old
There's been a sharp spike in broadband landline faults experienced by Spark customers this week as the severe wet weather sweeping the country wreaks havoc with the Chrous copper network, and Spark is wasting no time at placing blame on Chorus.
According to Spark, fault related calls into Spark have reached over 6000 per day this week – 30% higher than a few weeks ago.
Only weeks into the winter season, the number of faults that have required a visit by a Chorus technician has almost reached the volume for the entire 2015/2016 summer.
General manager of Spark Care, Bridgette Dalzell, says the spike in faults has put even more pressure on Spark's call centres, hampering initiatives already underway to reduce customer wait times.
"The impact on our customers has been severe and widespread," says Dalzell.
"The sad reality for our customers whose broadband (ADSL and VDSL) or landline services are delivered via copper, is that the Chorus network is many decades old and highly vulnerable to wet weather," she explains.
"When copper lines get wet or damp, they either stop working or their performance deteriorates badly."
She says Chorus has warned Spark and other service providers that customers might have to wait for up to two weeks to get faults fixed over the current winter.
"Many of our customers find it unacceptable that they have to wait many days or even weeks in today's connected world to get their services back up and running," Dalzell says.
"We agree with them and we're urging Chorus to bring on more technicians," she states.
"While we understand the rollout of fibre across the country is a key focus for Chorus, no one should forget that millions of New Zealanders still rely on the old copper network and they deserve a better service," adds Dalzell.
The surge in weather-related faults has put more pressure on Spark's call centres, with wait times getting even longer in recent days.
"We know this is unacceptable and we're sorry to all our customers who are experiencing frustratingly long wait times. We've been throwing all our available resources into helping customers as quickly as we can," Dalzell explains.
Spark uses weather forecasts as a factor to determine the number of care agents it needs to roster on to help customers, showing the huge impact that weather issues have on Spark's customer care channels.
While the weather problems have made call centre wait times particularly bad recently, Dalzell acknowledges that high wait times have been a challenging issue for a number of months.
"We know we have lots of customers who end up waiting on the phone for too long, and we're determined to fix things," she says.
"We're hiring more customer care agents, improving our digital channels and stepping up efforts to better inform customers about online tools so customers can get help, faster."
Spark this week began hiring a further 130 customer care agents – but Dalzell says it will take some time to get them on board and fully trained. This is on top of 200 new agents who were hired late last year.
Over time, Spark believes the biggest inroads into call centres volumes will be made by helping more customers get the support they need through digital channels.
"There's an enormous effort underway within Spark to build new and improved digital service channels, enabling our customers to do much more via tools like the Spark app and MySpark online," Dalzell says.
"While we are committed to hiring more call centre staff today, our longer term focus has to be digitally-based."
As part of the digital initiatives, Spark is trialling a new system where it will proactively contact customers via text or email to advise them of any faults or maintenance taking place in their area, avoiding the need to call, Dalzell says.
Related stories
Top stories