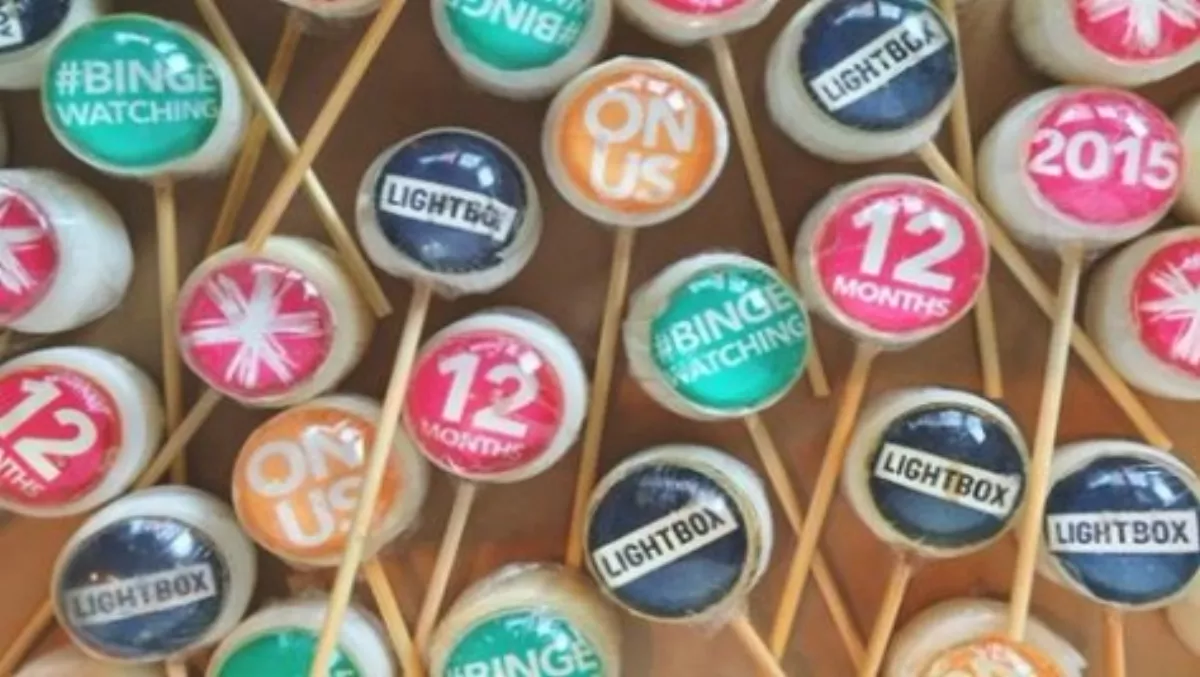 Spark customers to get free Lightbox for a year
By Catherine Knowles,
20 Jan 2015
FYI, this story is more than a year old
In the months before Netflix will be available to Kiwis, Spark New Zealand is offering its customers 12 months of Lightbox for free.
Spark currently has more than 600,000 home broadband customers, and each will have access to a free year-long Lightbox subscription.
Lightbox, the online TV service, was launched last year and has more than 6,000 hours of television shows that can be viewed on computers, tablets, smart TVs and PlayStations.
Shows available to customers include Breaking Bad, The Office, local New Zealand content, and Transparent, which is an Amazon original show that recently won Best TV Series at the 2015 Golden Globes.
Chris Quin, Spark Home, Mobile and Business chief executive, says Spark wants to say 'thanks' to broadband customers, and they understand that video streaming on mobile devices is becoming increasingly common.
"The future of TV is online. One billion hours of online TV is now watched globally each month, and we know the TV watching habits of our customers are rapidly shifting to online and on-demand – where they can watch what they want, when they want," says Quin.
In order to allow users to binge watch shows, Quin says Spark is also cutting the price of their Unlimited Data plans.
"This is part of our overall thanks programme for customers, and mirrors our added-value bundled services in the mobile space like free Spotify Premium and Spark Socialiser," he says.
Kym Niblock, Lightbox chief executive, says this the offer is game changing and timely, with 2015 set to be the year online TV in New Zealand moves from niche to mainstream.
Currently 1 billion hours of online TV is watched per month globally, and there are six online streaming services in New Zealand.