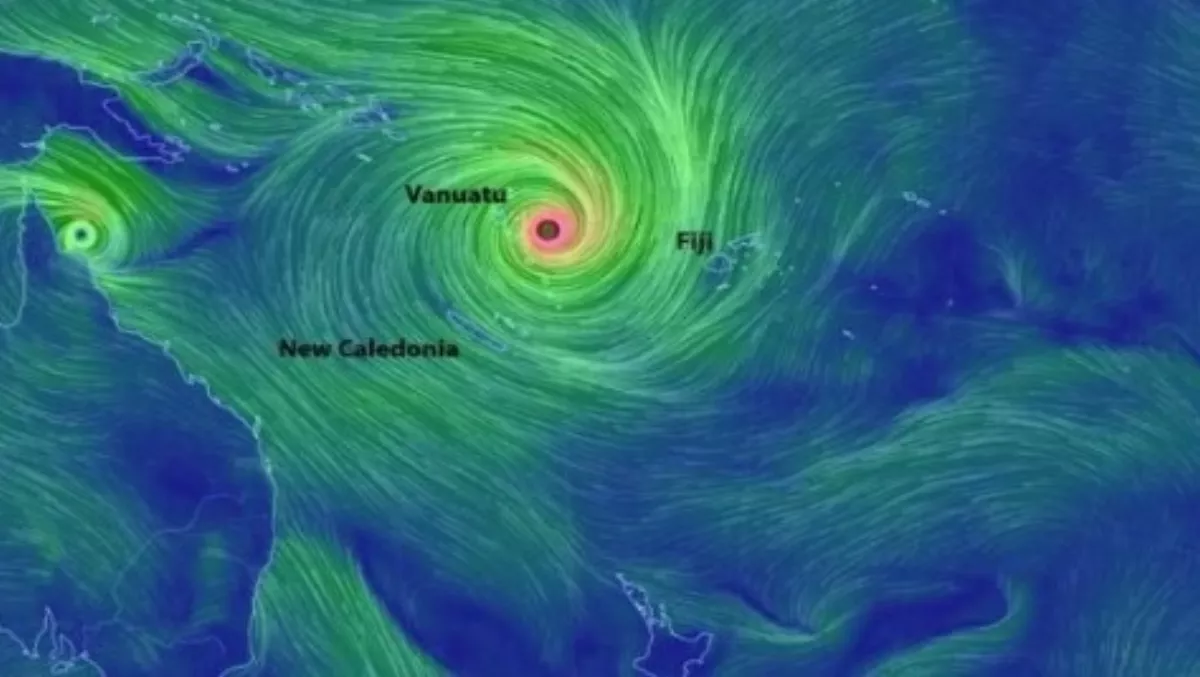 Spark doing 'everything it can' to restore comms following cyclone
By Shannon Williams,
Mon 16 Mar 2015
FYI, this story is more than a year old
As part of its longstanding partnerships across the Pacific region and pan-Pacific satellite coverage, Spark New Zealand is doing 'everything possible' to help restore vital communications services to the Vanuatu region following the devastating effects of Cyclone Pam.
Spark New Zealand is actively working with the Pacific Island Telecommunications Association, Telecom Vanuatu, Pacific partners, suppliers, equipment manufacturers and other providers to put in place a solution to re-establish communications as fast as possible.
David Havercroft, Spark Connect chief technology officer, says: "Our primary focus is to re-establish internet communications. Currently the outer islands use microwave links to stay in contact and most of these are down so we are working to put a satellite-based solution in place to restore connectivity to the Islands."
He says, "We're working in concert with our partners to establish exactly what equipment is required, where it is located, the technical support needed on the ground and how we quickly get it out to them.
"We're also talking with the New Zealand Government and aid groups to ensure that our help and support can reach the Vanuatu people as quickly as possible."
Spark New Zealand also announced it will credit customers for the cost of landline and mobile calls and texts to Vanuatu in the lead-up to and immediately after Cyclone Pam.
Spark Home, Mobile & Business chief executive Chris Quin says, "Many of our customers have been making calls or texts to family and friends in Vanuatu, worried about their wellbeing.
"At such a difficult time we don't want those people to worry about the possibility of a large phone bill at the end of the month so we've make this easy decision to allay any concerns."
The credit will apply to direct dial calls (00 and 0161) made from home phones to land lines and mobile phones as well as texts to Vanuatu (from 7pm, Friday 13 March until 7pm, Monday 16 March).
The credits will be retrospectively be applied to customers' accounts in the following months on either their April or May bills, depending on customers' bill cycles. This will also apply to Spark Digital business customers.