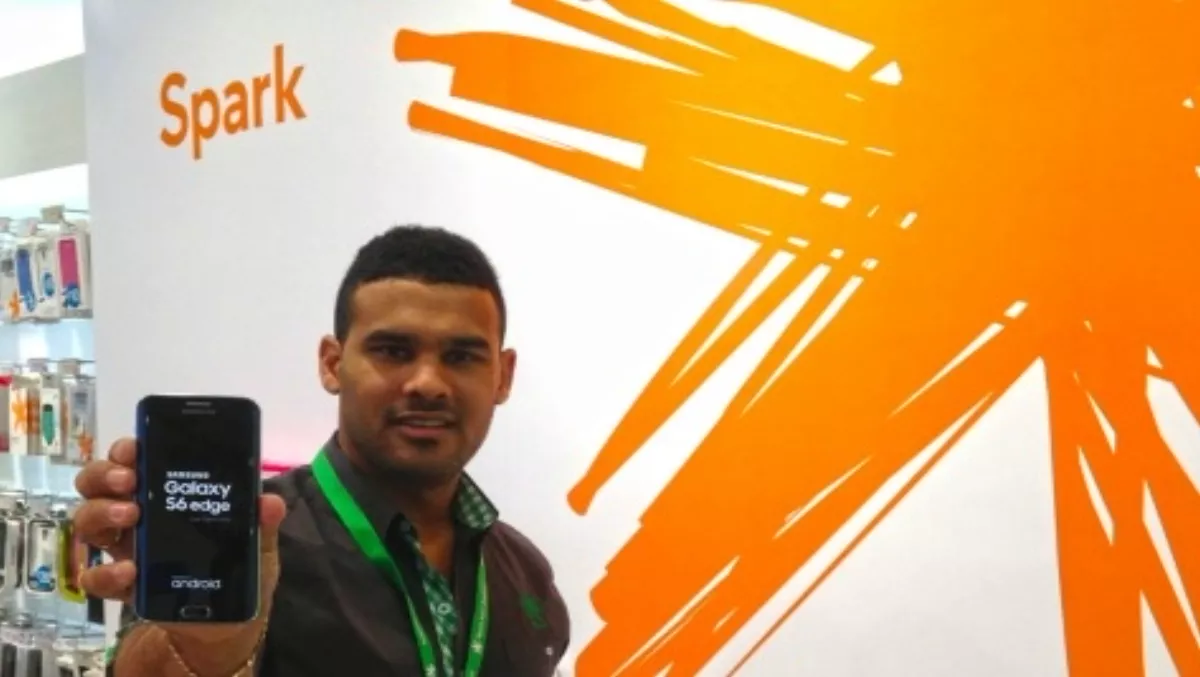 Spark gets its hands on the new Samsung smartphones
By Catherine Knowles,
Thu 26 Mar 2015
FYI, this story is more than a year old
The Samsung Galaxy S6 and Galaxy S6 edge will launch in New Zealand on Saturday 11 April, and Spark is officially offering customers an exclusive preview of the smartphones at selected stores from today.
From today, 15 Spark stores around New Zealand will have the phones on display, allowing customers to hold the phone, experiment with the S6 edge's curved display and test the high-res camera.
Pre-orders are also open from today, and the first 200 Spark customers to pre-order online will receive two accessories designed to for the phone: a S6 Clear View Case and a Kenu Stance Tripod, worth over $100.
Jason Paris, Spark Home, Mobile and Business general manager, says Spark has opened up pre-orders for its Samsung customers a couple of days earlier than everyone else and there has already been a lot of hype about the new smartphones.
"Since it was revealed at Mobile World Congress earlier in the year there has been a huge amount of hype about this phone, with near-universal praise in online reviews," he says.
According to Paris, stand out features include the camera, super-fast processor, curved display and overall design.
He says, "We know how passionate our Samsung customers are about this new phone so we thought it only right to give our existing customers a chance to reserve their phone for launch day and get their hands on Samsung's stylish new accessories, for free, ahead of everyone else.
"With this new phone, our big and fast 4G network and all our add-ons like Spotify, Socialiser, and free Wi-Fi, it's never been a better time to be a Spark customer."
The Samsung Galaxy S6 and S6 edge come in 32GB and 64GB models.
The phones will be available for purchase from 9am on Saturday 11 April. With Spark, they will be $46 per month on the $59 Ultra Mobile Open Term interest free plan, $0 upfront on the $139 Ultra Mobile 24 month plan, or starting at $1099 RRP for the 32GB S6 or $1349 for the 32GB S6 edge.