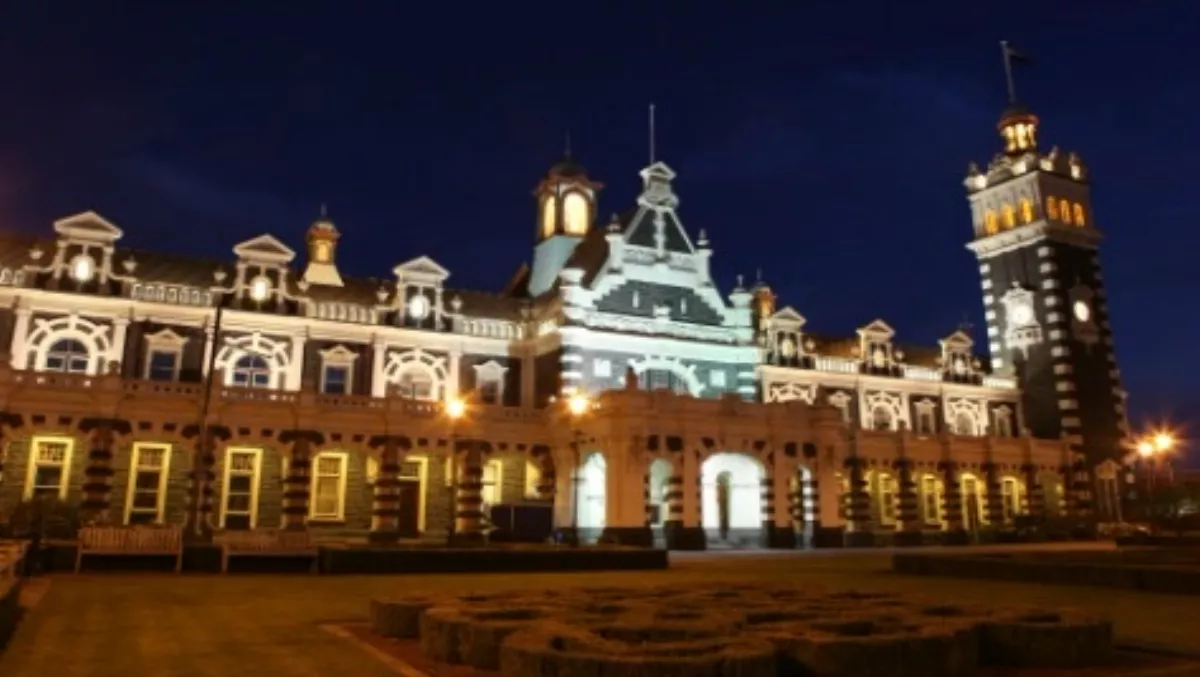 Spark joins Dunedin's Gigatown party
By Shannon Williams,
Tue 16 Dec 2014
FYI, this story is more than a year old
Spark has today announced it will offer unlimited gigabit-broadband plans from $99 a month to customers in Dunedin, the winning town of Chorus' Gigatown competition, next year. Spark will also be installing GigaWiFi on ten of the busiest Spark Wi-Fi hotspots around the city.
Chris Quin, Spark Home, Mobile and Business chief executive, says gigabit speeds over the fibre network would deliver enormous benefits to Dunedin, enhancing educational and business opportunities, as well as allowing people to do more online in their day-to-day lives.
"Our customers love the ultra-fast speeds they're already getting on our fibre plans, and now with our Gigatown plans we'll be able to bring locals in Dunedin speeds around ten times faster than those available to most parts of New Zealand," he says.
"Fast fibre connections make a huge difference to our home broadband customers, allowing people to seamlessly watch online TV services like Lightbox and use data-heavy apps like video-calling and video streaming.
"When it comes to education and agriculture, two very important industries for the Otago region, a fast internet connection is even more important – and in fact can be transformative."
Early on in the Gigatown campaign Spark committed to installing GigaWiFi on some of the Wi-Fi hotspots the company already has in the winning centre. Around New Zealand, Spark has retrofitted its phoneboxes to be Wi-Fi zones – allowing people to connect to the net without chewing through their mobile data allowances.
GigaWiFi involves Spark installing 'next-generation super high speed' (up to 1 gigabit per second speeds) WiFi hotspots on ten selected phone boxes around Dunedin.
Quin says "from next year, Dunedin will have some of the fastest commercially available public Wi-Fi in the Southern Hemisphere, and most Spark customers will be able to access 1GB of Wi-Fi data a day for free. Dunedin is a deserved winner of the Gigatown competition and we hope GigaWiFi will be the icing on the cake."
Spark is working with the Dunedin City Council to identify which Wi-Fi hotspots would be 'gigafied' during the coming months.
Dave Cull, Dunedin Mayor, says "Spark is giving Dunedin a fantastic chance to explore the potential of synergies between Gigabit broadband and Gigawifi. It is great to see the extra opportunities that Gigabit UFB is opening up for the city."
"This is an obvious complement because Wi-Fi expands the reach and connectivity of the fibre network. The benefits work both ways, not only does Wi-Fi expand the reach of fibre, but having good fibre connectivity is essential to realising the full potential of Wi-Fi," says Quin.
Spark Digital will also be offering medium-to-large business and government clients in Dunedin access to Gigatown Broadband plans, and will be contacting customers directly with information on pricing and other details.