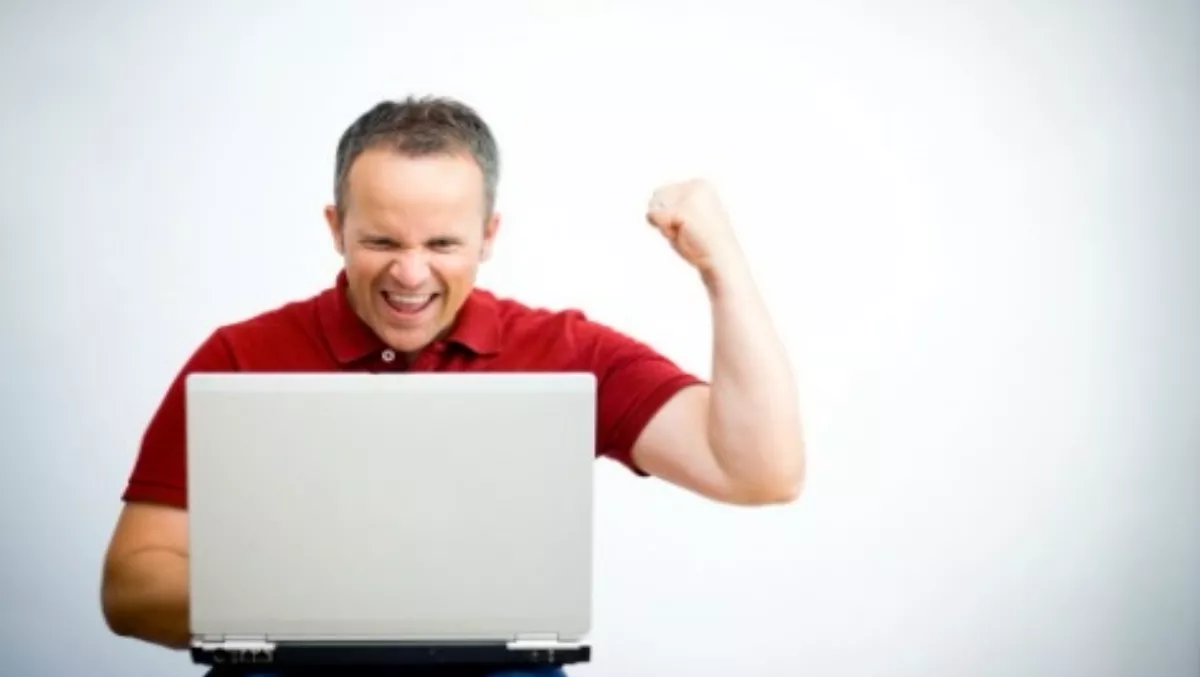 Spark launches 'urgent review' of pricing
By Heather Wright,
Tue 2 Dec 2014
FYI, this story is more than a year old
Spark is warning that it is carrying out an 'urgent review' and may hike prices in the wake of this morning's announcement from the Commerce Commission of proposed new wholesale rates that Chorus charges retail service providers.
The company says it is reviewing all broadband and fixed voice customer pricing following the Commission's release of draft final pricing principle determinations, which proposes an aggregate price of $38.39, compared to the aggregated $34.44 monthly price which came into force yesterday.
The proposed price is $6.59 less than the price which was in place until yesterday.
Spark New Zealand managing director Simon Moutter says today's announcement is 'unexpected' and the telco is now facing costs about $60 million a year higher than previously anticipated.
"These higher costs will affect all our fixed services, not just broadband services," Moutter says.
He says the company had been anticipating a $10 reduction in broadband costs, 'which has been reflected in our current customer pricing.
"What we didn't expect was a $5 increase in the cost for a residential or business line, for both broadband and standalone voice services. All of this comes on top of recently implemented increases in Chorus connection charges for broadband services."
Moutter says intense market competition means the anticipated reduction in wholesale broadband charges had already flowed through to retail broadband charges.
"For instance, what you get in our basic $75 broadband plus home phone plan today would have cost you $105 three years ago. In that time, our wholesale costs have barely moved until the new charges came into effect yesterday.
"Given today's decision, we feel we have no choice but to undertake an urgent review of our current pricing across both voice and broadband plans."
Moutter says as well as the 'surprise' increase in line charges, there is also now 'considerable uncertainty' about when the charges will take effect, with the possibility of backdating the increase to 01 Dec 2014.
"This means we will need to take a conservative view now to hedge against any financial exposure from the final decision."
InternetNZ 'displeased'
Meanwhile, InternetNZ says it is 'displeased' that the draft final pricing principle hasn't provided the certainly the industry needs.
Jordan Carter, InternetNZ CEO, says what the industry most needs at this time is certainty over pricing 'and with the Commission's refusal to make a position clear on backdating we have not got that'.
"While disappointed that the price has come out higher than the amount set by the Commerce Commission earlier this year, InternetNZ respects the importance of a free and independent body making these decisions," InternetNZ says.
Kick in the guts
CallPlus has also slammed the decision as 'bad news for Kiwi consumers and competition' and 'a massive kick in the guts for unbundlers'.
"The good news for Kiwi consumers is that Flip, Orcon and Slingshot's current prices were implemented in anticipation of a lower wholesale price," Mark Callander, CallPlus CEO says.
"The bad news is that with today's announcement, any further price innovation will be tricky."
Callander says the UCLL price hike - from $23.52 to $28.22, is 'more troubling for competition', after companies such as CallPlus spent millions unbundling.
"If today's price remains, it will penalise competitors who have invested in their own equipment to control broadband services and provide innovation as a result."
He says CallPlus is surprised by the increase.
"Essentially, it's just grabbing a few extra bucks from every Kiwi household, month-in, month-out, and transferring it to Chorus' shareholders."