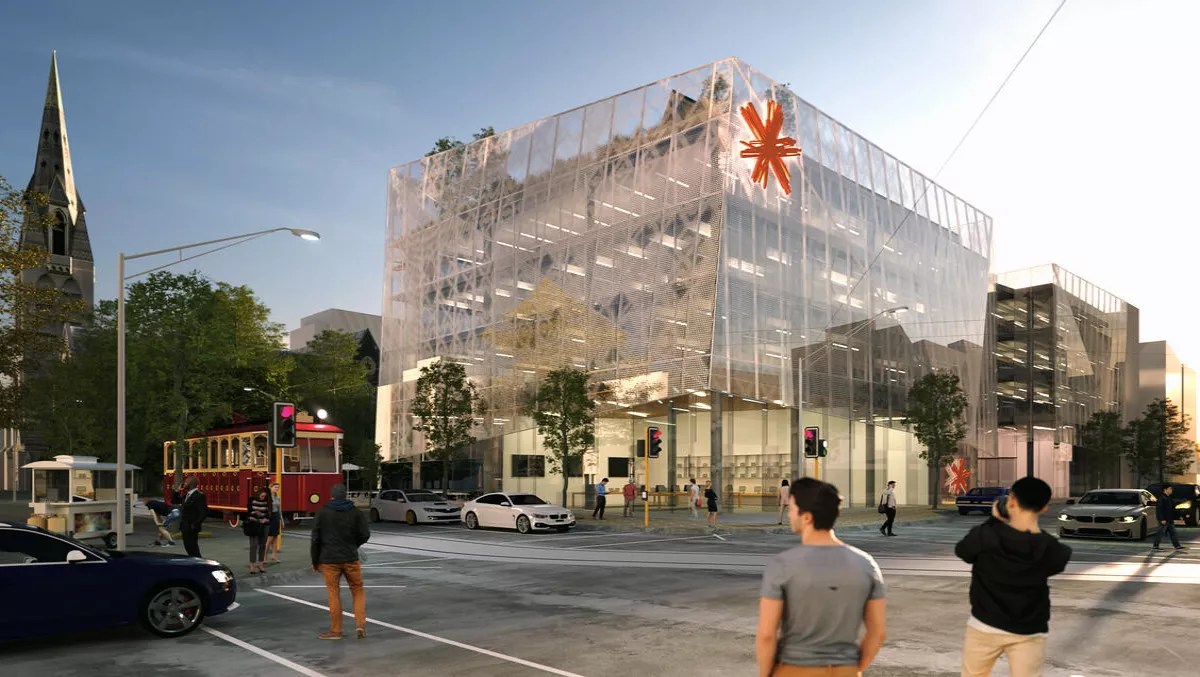 Spark to return to Chch CBD in 'striking' new Cathedral Square office
Tue, 7th Mar 2017
FYI, this story is more than a year old
Spark will be returning to Christchurch CBD, right in Cathedral Square. The company recently signed an anchor tenancy for a 'striking' building, which will be used to bring back the company's operations back into the heart of the city.
The new high profile office will be situated at a purpose-built, four-level facility at 2 Cathedral Square. It is part of a two-site strategy. The sites will be the hub for 450 of its staff in 2019.
Spark says the 'landmark' location in Cathedral Square was chosen for its central location in the CBD. The new office will also be across the square from the Christchurch City Council's Knowledge Centre, where spark is supporting 'Spark Lab' development.
Spark's managing director Simon Moutter says the new development shows the company is committed to Christchurch and its rejuvenation.
"Our people have been spread across four different locations for the last few years while we've worked through the best possible long-term solution. We are now ready to honour a commitment we made to get back into the CBD when the timing was right to move," he says
The building will be fully occupied by Spark but will also include a 'small number' of retail and hospitality leases, feature a large central atrium, public thoroughfare and rooftop hospitality.
The building is being constructed by developer Nexus Point. It will also be environmentally-conscious, featuring a NABERS 4.5 star rating and a 5-star Green star accredited by design
"This new building will enable the growth and development of our entire South Island business, and put us in the heart of the city in a central location that's great for our people and great for the city. Spark has a long history in Christchurch, and we are excited to play our part in the CBD regeneration," Moutter continues.
The new building will be close to Spark's main pre-earthquake location in Hereford Street. One of the buildings still houses the Christchurch communications exchange, while a neighbouring Spark building has been demolished.
Nexus Point has begun clearing the site for construction later this year. It is expected to be ready in July 2019.