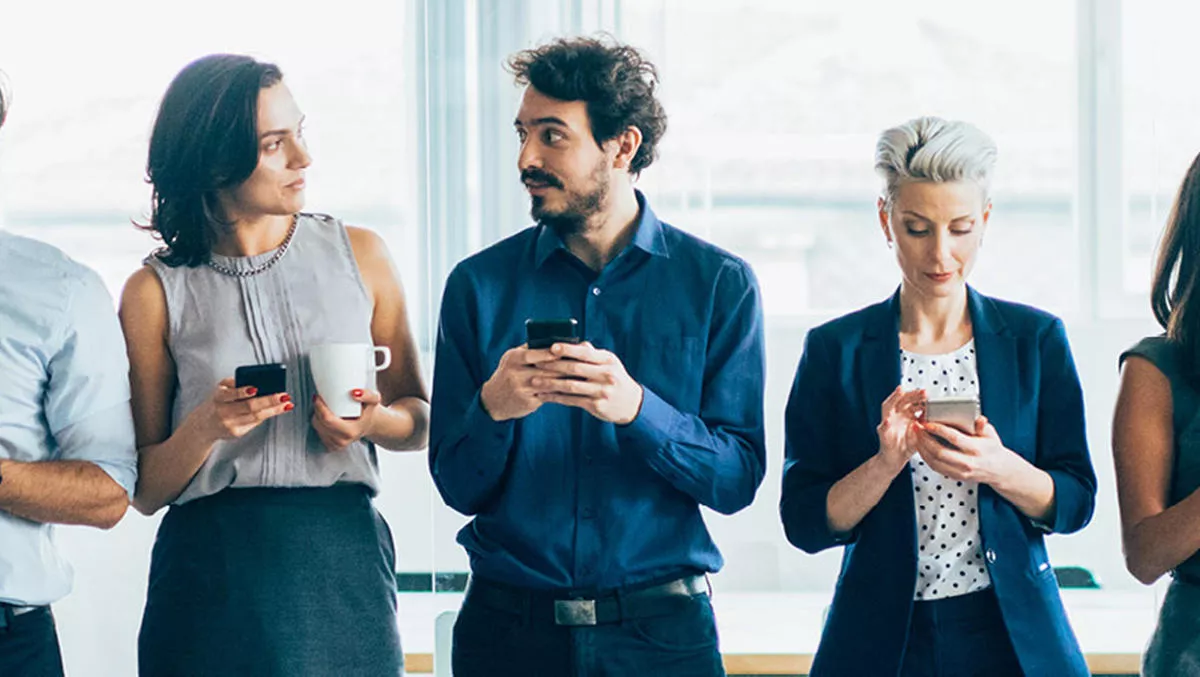 Spark's Mobility as a Service puts the right devices, in the right hands, at the right time
FYI, this story is more than a year old
Spark is expanding its Mobility-as-a-Service offering to enterprise customers, with the aim of helping businesses strengthen workplace mobility with the right devices, in the right hands, at the right time.
In todays changing business environment, where many employees are working remotely, this offering is a flexible, end-to-end device management solution for organisations with 100 or more mobile connections.
The solution includes mobile plan options bundled with hardware for a single monthly fee and aims to address key organisational challenges like tighter budgets and ever-changing teams, allowing IT managers to focus on more important business operations instead.
According to Spark's product director Tessa Tierney, business customers have a lot on their plate, and that's not even taking into account the added stresses of keeping track of every mobile device and plan.
She says that is the very reason why Spark created its Mobility as a Service offering - to take the hassle away from customers.
Businesses can rest easy knowing their devices and plans are taken care of, so they can go back to what's really important for their teams, with the added bonus of cost control," says Tierney.
Spark's government customers are already reaping the benefits of Spark's Mobility as a Service offering, particularly in some New Zealand regional councils.
Regional councils typically employ hundreds of staff, all of whom have navigated their regions through civil defence crises such as COVID-19 and environmental issues. In such situations, IT teams have to work flexibly and quickly to ensure their teams have the devices and plans to suit their evolving situations.
Spark's Mobility as a Service enabled one council to offload device management, save money, and make sure its team had exactly what they needed, when they needed it.
The council also appreciated Spark's 24/7 support, as well as the flexibility to add new devices and scale back as requirements dictated.
With those benefits in mind, it's clear that Spark is dedicated to helping New Zealand businesses do what needs to be done, in a way that suits every customer's individual needs.
Here are some of the core benefits of Spark's Mobility as a Service solution:
Cost flexibility
Plan options to suit every enterprise budget
Enterprises will only pay for the devices they need
Leverage a monthly opex cost over a high upfront capex spend, plus have control over what you pay for
Scalability
Open term device rental after an initial six-month minimum period
Flexibility to add and remove users as business needs change
Device and plan options to suit all levels of your business
Devices are automatically refreshed every 24 months
Simplicity
One solution that works for an entire team
Simple to set up
Direct support from an expert team
Businesses can get their teams set up with Spark's flexible Smart Share plans on devices that suit their needs for one low monthly per person cost. Plus, devices are refreshed automatically every 24 months so you can be sure you'll always have a device that meets your needs.
Mobile plan options include voice plans, data only plans, data access only plans, and additional data uplift if necessary. Additionally, open-term device rental after six months includes: Bring your own device (BYOD), essentials, standard, and advanced options.
All Spark Mobility as a Service options come with end user support, device lifecycle management, and comprehensive reporting, meaning businesses can be sure their teams are always connected, wherever they are.
Getting on board is easy: Simply choose the phones and plan tiers that work best for your organisation and get your devices set up. Then you can focus on what's really important for your business. You'll have peace of mind with Spark's 24/7 self-service portal, phone refreshes every 24 months, real-time reporting, and no downtime.
Whatever your business, you need simple, flexible and scalable mobile solutions. Mobility as a Services delivers all three.
Stay on top of managing your workforce's diverse device needs with Spark.
To find out more about Spark's Mobility as a Service, click here.