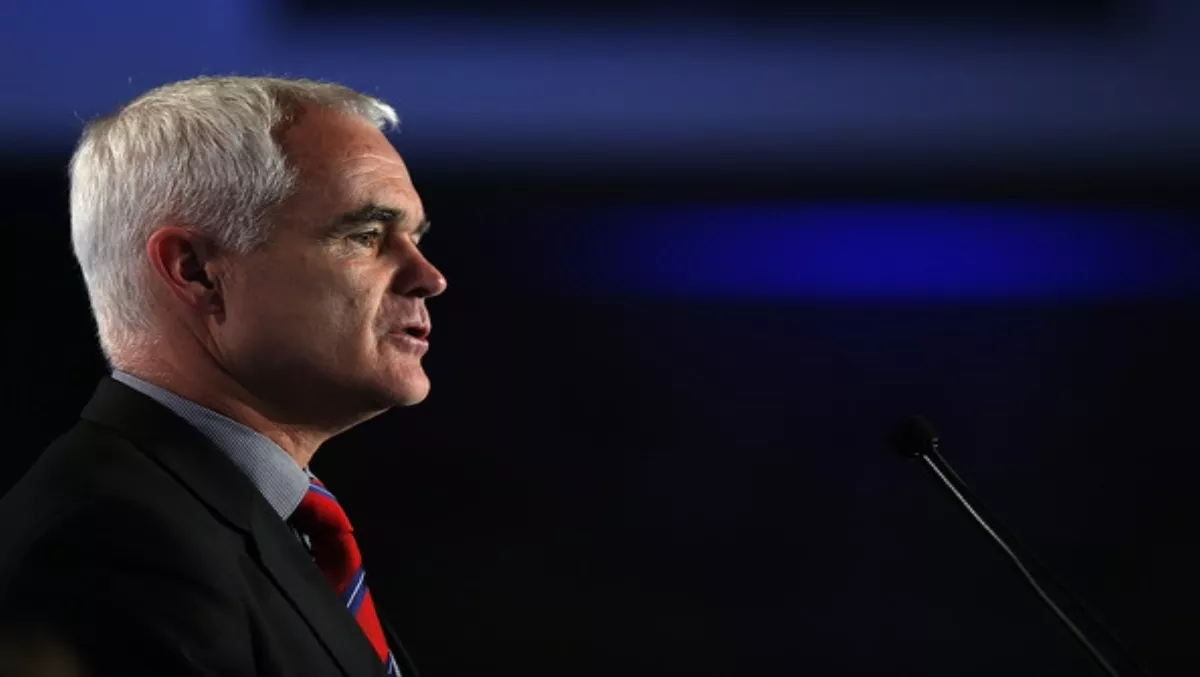 Sparks fly as Telecom reveals official name change date...
FYI, this story is more than a year old
Telecom New Zealand announced today that it intends to change its name to Spark New Zealand, as signalled earlier this year, with effect from Friday 8 August 2014.
"Spark is much more than just a new name - it reflects enormous change underway in our business and in the world around us," says Simon Moutter, CEO, Telecom.
"As a company we've moved far beyond the home telephone. Spark better represents what we are today – it is all about mobile data, online entertainment, Cloud services, the internet of things, or whatever new technology is around the corner.
"Spark is a word that has life, energy and links to creativity, the modern tech economy and our desire to enable our customers to thrive – as we help unleash the potential in all New Zealanders."
Moutter says the transition to Spark is a massive undertaking with a vast number of underlying technology changes required as well as the more visible changes to branding and signage.
While the change in legal entity names would be effective from August 8, some changes would be phased over a period of time to manage the transition in the best way for customers.
"The technical transition to Spark is extremely complex, especially with so many of our customer services revolving around digital connections via our networks or the internet," he adds.
"Phasing in the changes is therefore the best way to reduce the risk of disruptions to customer services and to manage the transition cost-effectively.
"Throughout this transition period, the priority is to ensure customers continue to receive great service – regardless of whether the brand name visible to the customer is Spark, Telecom or Gen-i."
Spark New Zealand will have the following core business units and brands:
· Spark Home, Mobile and Business will be the new name for Telecom Retail, providing access to technology in new and innovative ways to help New Zealanders and New Zealand businesses move forward and reach their goals. It will operate under the Spark and Spark Business brands.
· Spark Digital will be the new name for Gen-i, providing solutions for the rapidly evolving needs of business, enterprise and government customers as they meet the demands of an increasingly globalised, connected and mobile customer base.
· Spark Connect will be the new name for Telecom Connect, delivering the technology, products and processes to ensure great customer experiences and world-leading connectivity via the Spark Network.
· Spark Wholesale will be the new name for Telecom Wholesale, utilising the Spark Network to provide a range of wholesale products to telecommunications retailers.
Spark Ventures will be the new name for Telecom Digital Ventures, designed to accelerate the company's future focus and pace of innovation, and delivering new services and businesses such as WiFi, Internet TV and Smart Data analytics.
The names of some other business units and brands will not change: these include Revera (business Cloud services); Skinny (mobile); Bigpipe (broadband); Qrious (data analytics); Lightbox (Internet TV); and Telecom New Zealand International.
Related stories
Top stories