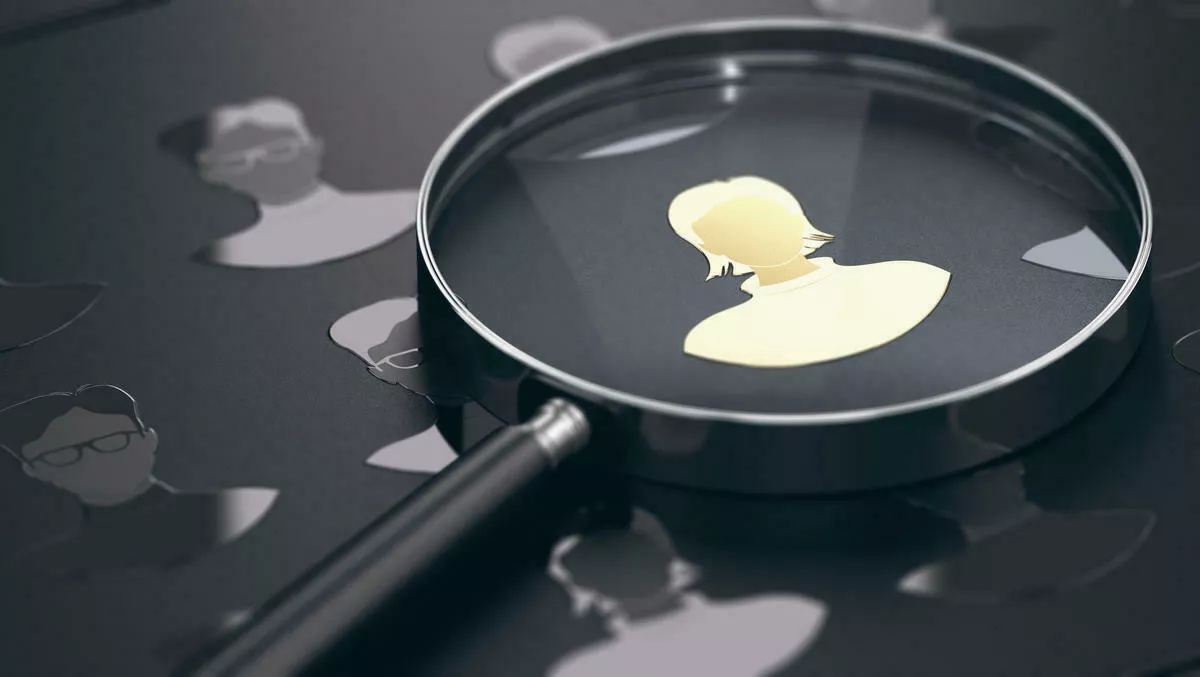 Splunk's strategic acquisitions respond to changing customer needs
Fri, 22nd Nov 2019
FYI, this story is more than a year old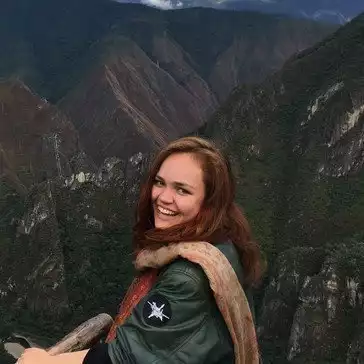 By Catherine Knowles, Journalist
Splunk's recent acquisitions showcase the company's expanded focus from IT operations and security, which will continue to be foundational for the vendor, to offering a greater amount of features around microservices and cloud services. This heralds a new chapter for the company and a wider understanding of the shift in how businesses are adopting and using technology solutions.
As of this year, SignalFx, the SaaS-based monitoring and analytics platform, is the most sizable and significant acquisition for Splunk. In addition, the company has acquired Omnition, a stealth-mode SaaS company working in distributed tracing to improve monitoring across microservices applications, and Streamlio, an open source distributed messaging leader to help develop real-time stream processing.
Extending cloud and microservices with SignalFx and Omnition
In October of this year, Splunk announced the acquisition of SignalFx for a cool $1.05 billion, of which 60% was in cash and 40% was in Splunk common stock. Together with Omnition, Splunk is able to extend observability and APM for enterprises working in the cloud, whether that's from cloud-native apps or homegrown on-premises applications.
Customers are able to use one platform to monitor the entire enterprise application lifecycle. The set of features includes real-time streaming analytics, such as NoSample architecture for distributed tracing.
Advanced technologies such as artificial intelligence and machine learning are included to provide more ways for an organisation to make use of its data. The observability portfolio enables DevOps teams to process metrics, traces and logs with AI-driven analytics that enable deeper insights into critical systems.
More recently Splunk has announced tighter integration between SignalFx and Splunk Cloud, integration of SignalFx and VictorOps and Splunk Investigate.
A closer look at Splunk and SignalFx
The integration between SignalFx and Splunk Cloud enables DevOps and observability teams to seamlessly go from problem detection to root cause by leveraging metrics, traces and logs without context switching.
Integration of SignalFx and VictorOps helps reduce mean time to detect and streamline remediation. With real-time alerts from SignalFx and machine learning-driven Suggested Responders from VictorOps, problems are automatically routed to on-call teams based on previous similar incidents.
Finally, Splunk Investigate is a collaborative, cloud-native solution for investigation across multiple data sources and with reliable scalability and no administration requirements. It allows users to ingest data, specifically log-data from applications, and create a series of workbook style investigations. It's designed specifically for developers and the application development team.
A growing demand for observability in real-time
Rick Fitz, Splunk senior vice president and general manager IT markets, says there is growing demand for tools that enable and extend digital transformation.
He says, "What we are seeing is developers who are building cloud native services. These are digital services that are part of the digital transformation that companies are going through. They're very modern in their approach and, as a result, these architectures that are microservices-based are different - the way you monitor and manage them is different, and you need a different technology and approach to do that. What SignalFx has done is build out streaming analytics capabilities, so you can get real time notifications when problems arise.
Fitz says in certains business operations even waiting a few seconds for notifications can be hugely detrimental, and this is where real-time alerts is a game-changer.
The shift in application architecture and the growing demand for real-time analytics will become more of a focus for Splunk as time goes on, and there are plans to build this platform capability into other offerings, Fitz says.
He says, "As organisations evolve, they move farther away from a manufacturing model of specialisation, and silos will be broken down, particularly between DevOps and IT Ops. Teams will have to get better at reacting to speed and complexity.
"We are excited to deliver innovative, data-driven solutions that provide real-time insights into our customers' entire technology stack and application lifecycle, for every kind of IT organisation, anywhere in their journey of transformation.
He says, "Our customers need to be able to take action very fast and very rapidly. The whole application architecture is changing the way you do that. That's why we brought SignalFx and that's why we will leverage that capability across the whole portfolio suite over time. We were very thoughtful about buying something that we can build into the very fabric of our entire platform.
Understanding what went wrong and why
In addition to bringing real-time capabilities to users, Splunk's acquisitions enhance traceability and visibility for greater prevention and remediation of issues.
Susan St Ledger, Splunk president worldwide field operations, says, ""When people talk about traditional monitoring, even ITSI, you know all of the possibilities that could go wrong. However, in the new cloud world it's no longer one big monolithic thing - it's hundreds of microservices, and some of those things are also ephemeral, getting spun up and spun down.
"The ability to trace and get to where you need to be, the answer can't be 'I have to think about everything that could go wrong', you simply have to instrument absolutely everything so that when something happens you've got all the paths and can understand the metrics and tracing that happened in what microservice. It's a whole new world.
"Both Omnition and SignalFx have some level of metrics and tracing in them, but SignalFx had what we believed the best possible metrics, and Omnition has a really amazing innovative way to do tracing, and so we're bringing those two together.
Atlassian reaping the benefits of the acquisition
More and more companies are cloud-first and cloud native, and the solutions available need to reflect this sift. According to Fitz, a very good example of a customer finding value through the new acquisition is Alassian, the Australian enterprise software company that develops products for software developers, project managers and content management.
Fitz says, "Atlassian is a software company, so the way they run and operate is different than IT operations. They actually have the development teams engaged in the resolution process. They push features and functionalities into production at a very rapid rate, and the goal they have in doing this is to be competitive in the market, which is critically important.
"They are a good example of a joint customer with SignalFx and Splunk, and it's a good example of a company seeing value in the two things working together.
In a statement, Atlassian's head of engineering Stephen Deasy said, "Atlassian uses SignalFx's technology for cloud monitoring. SignalFx helps us improve customer experience and keeps our business humming by monitoring our cloud infrastructure, microservices and applications.
For a company that is high-growth and has a rapid turnaround time, Splunk and SignalFx enable the Atlassian team to harness data to deliver insights around operations, security and strategy in real-time to extend actionable insights, deliver on innovations and better enable collaboration, Fitz says.
Building out Omnition and Streamio
On Omnition, Fitz says, "Omnition was a stealth-mode startup focused on tracing and they were definitely were doing amazing work. They have a product we will bring to market based on customer's validation. We will work with early accounts and when they feel its ready to ship we'll ship it.
When it comes to Streamlio, Tim Tully, chief technology officer wrote in a blog post, "Streamlio's platform is powered by Apache Pulsar, which the team helped to create and scale, and they continue to help innovate and extend the technology through ongoing contributions.
"The team continues to contribute a significant amount of code, documentation, education and other resources back to the OSS community at large, and those roots in OSS are incredibly important to us at Splunk as we're voracious consumers of OSS as well as emerging contributors back to it.
Streamlio was founded by real-time data processing and analytics experts, according to Tully. The team specialises in designing and operating streaming data solutions at scale in demanding enterprise environments. This plays into Splunk's growing focus on adding streaming capabilities to its platform to offer real-time analytics while also improving control over data that's in-between systems before it's at rest.
"Streamlio's team also has critical experience with multi-tenant, containerised cloud platform applications. This expertise is going to help Splunk further enable customers' streaming and overall digital journeys whether they operate on premises, in the cloud or within a hybrid environment," Tully writes.
St Ledger says, "Streamlio is all about adding more stream processing talent to our DSP team. We're going big into streaming. We believe that being able to do an analysis on data in motion in near real-time is critical to customer success. They're a small group of people doing really interesting things with streaming.
From here, it appears Splunk will continue to work at key technology integrations while rolling out different features and services to customers. On a bigger picture, while no formal statements have been made, it appears likely that Splunk will continue to make strategic acquisitions and investments to move the company forward and bring offerings to market that recognise shifting needs of enterprise customers around the world.