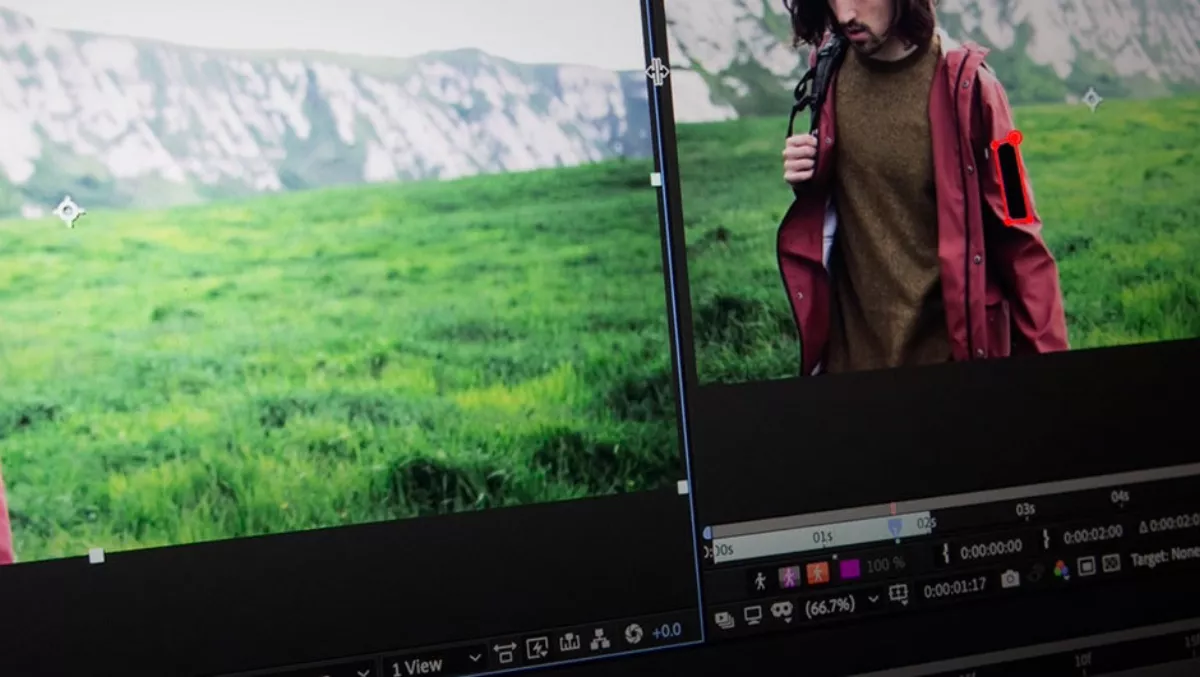 Staggering growth of video content drives Adobe Creative cloud updates
FYI, this story is more than a year old
By the year 2021 we will watch 604,800,000,000 minutes of video per week. That exponential growth has driven many innovations in the software that is used everyday to develop and produce this content, whether it be for Instagram or NetFlix.
Adobe has just announced performance updates and new innovations for video and audio tools in Adobe Creative Cloud to improve efficiency in video production.
From a wide range of film, TV, broadcast and streaming projects Adobe Creative Cloud powers some of the world's best video apps and services by providing the most integrated product workflows.
New features include Content-Aware Fill for video, powered by Adobe Sensei, the company's artificial intelligence (AI) and machine learning technology, along with new capabilities for titles and graphics, crafting animations, refining audio mixing, and organising and preparing project media.
Some of the performance improvements include faster Mask Tracking for effects and colour workflows, dual GPU optimisation and improved hardware acceleration for HEVC and H.264 formats in Premiere Pro. In After Effects, enhancements include GPU-accelerated effects, such as Change Colour and Roughen Edges.
Adobe VP Steven Warner says, "Video consumption is exploding across broadcast, film, streaming services and digital marketing, resulting in a spike in content creation demands.
"Through optimised performance and intelligent new features powered by Adobe Sensei, Creative Cloud helps video professionals eliminate the most tedious production tasks so they can focus on storytelling and executing on their creative vision."
Feature overview:
Remove unwanted objects automatically with Content-Aware Fill in After Effects—Formerly Project Cloak, Content-Aware Fill for video is powered by Adobe Sensei and automates the process of removing visual elements like boom mics, signs, logos and even people from the footage, saving hours of tedious manual work.

Organise and storyboard your media in the Freeform Project panel in Premiere Pro—Arrange assets visually and save layouts for shot selects, production tasks, brainstorming story ideas, and assembly edits.

Design with precision and consistency with Rulers and Guides —Work with familiar Adobe design tools inside Premiere Pro, making it easier to align titling, animated effects, and ensure consistency across deliverables.

Polish audio easily and efficiently with Punch and Roll in Audition—The new feature provides efficient production workflows in both Waveform and Multitrack for long-form recording, including voiceover and audiobook creators.

Surprise viewers in Twitch Live-Streaming Triggers with Character Animator Extension—Livestream performances are enhanced where audiences engage with characters in real-time with on-the-fly costume changes, impromptu dance moves, and signature gestures and poses—a new way to interact and even monetise using Bits to trigger actions.

Generate an audio mix with Auto Ducking for ambient sound in Audition and Premiere Pro—Powered by Adobe Sensei, Auto Ducking now allows for dynamic adjustments to ambient sounds against spoken dialogue. Keyframed adjustments can be manually fine-tuned to retain creative control over a mix.
Related stories
Top stories