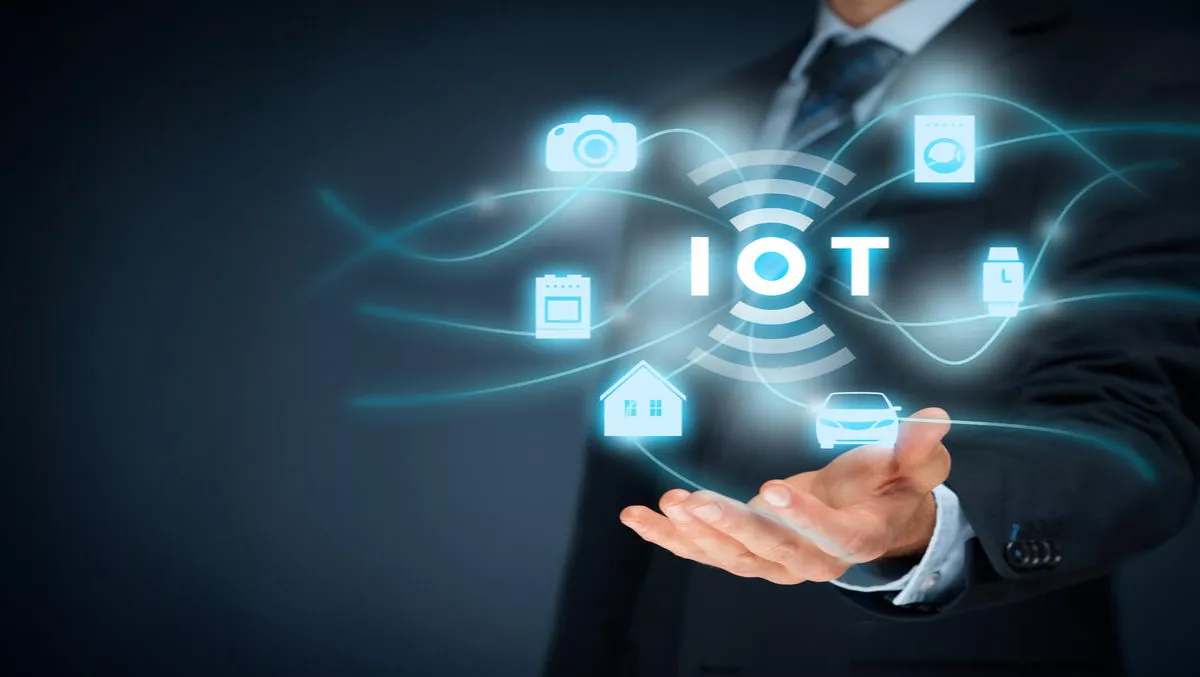 Staying ahead of disruptors by unlocking the power of IoT
FYI, this story is more than a year old
In today's fast changing business landscape where the consumer is in the driver's seat and barriers to entry across every industry are falling, digital transformation is no longer a theory or a future possibility. It is a pre-requisite that will enable Australian businesses to stay competitive in this Idea Economy.
We are at the inflection point where the needs of business and society have come together in a powerful way. Technology is the biggest enabler for this and digital transformation is now touching every aspect of a business, from the data center to customer relationships. In this era of disruption – in this Idea Economy – the enterprises that will succeed are those that are able to turn ideas into profitable products or services, more quickly than anyone else.
Many of these changes are being expedited by the rise of the Internet of Things (IoT). The growth of IoT has occurred rapidly because it brings a real contribution to people's lives, whether as citizens, customers or employees. It enables a long list of tangible improvements in society, including access to energy, improved quality of healthcare and better transportation services – the impact of which we're already seeing in Australia today.
IDC forecasts IoT in Asia-Pacific is set to explode to 8.6 billion devices by 2020, growing from a current annual market of US$250 billion to US$583 billion in 2020[1].
IoT is a broad term that comprises a few things. First and foremost, it's about devices. Devices in the Internet of Things includes everything from tiny sensors to single-application embedded devices like ATMs, smart meters, personal health monitors and trash cans that monitor their own "fullness," to large-scale industrial systems such as wind turbines, medical equipment and even aircraft engines.
IoT is also about data. The primary value of IoT is in that data, because the convergence of analytical insights enabled by connected devices can be used for enhanced decision making, automation and continuous improvement of business processes.
Finally, IoT is about connectivity. Incredible things happen when you connect the unconnected. Suddenly a simple forklift on a shop floor is a mobile business intelligence unit, translating inputs from all kinds of connected devices around it into insights that make the whole factory operation run better—from lights that turn on only when needed, to sensors within the forklift that notify you of needed repairs. The whole factory becomes a data-driven operation that prizes human safety, efficiency, and cost savings.
To be able to maximise these opportunities from IoT requires digital transformation with a focus on four elements:
1. Computer systems that can process and provide actionable insights
IoT generates new data, enables the discovery of analytical insights, and requires technology investments—all of which would be rendered useless if they cannot produce real business outcomes.
While enhanced visibility to operations from device data creates value, additional value can be achieved when companies leverage data science and machine learning to predict outcomes, anticipate changes, and optimise business processes accordingly. This predictive foresight creates competitive differentiation and breakout growth.
Therefore, companies need a compute platform that harnesses the cloud to optimise data processing at "the edge" of the network and at the core data center for optimal performance, costs, and value of analytics.
Over time, as IoT initiatives become more sophisticated, companies may find increasing need for both depth of quality and immediacy, leading toward more powerful software resources moving to the edge.
2. An always-on and stable network
Reliable, extensible connectivity is the foundation for enabling a robust IoT platform. In some cases, companies may be gathering data to physically control "things" real-time, such as equipment within a power plant (e.g., certain readings may reveal the need to adjust settings on a device).
Such precise data analysis may require compute power closer to the edge of the convergence between the IT systems and devices to reduce the inherent latency introduced by sending information back to a data center or cloud environment. The use of data aggregation and gateways at the edge is a common approach in IoT environments as it can compile and filter out data to alleviate bandwidth challenges.
3. End-to-end encrypted security
While IoT can create tremendous value, it also creates new security vulnerabilities and increases the threat of breaches for companies across devices, users, applications, data, and networks.
Security complexity and risk factors further increase with IoT because the scale of physical assets, the amount of data and the remote proximity to devices stretches existing security systems. Additionally, the use of a mix of legacy and new systems may create gaps for attacks.
Cyber-security must be proactively managed end-to-end from the device, edge, network, and core. Connecting a multitude of new endpoints to a variety of different networks yields an expanded attack surface area, and therefore requires security resources at the edge of the network.
4. Open and connected ecosystems
High-quality ecosystems that promote interoperable products and services create value for everyone, most importantly the customers that use them. This means being able to interact with the broadest possible ecosystem of business intelligence, visualisation, predictive analytics - machine learning, data prep, ETL (extract, transform load), cloud, open source, security and other solutions.
However, creating an ecosystem of connected solutions and technologies is not always easy. Interoperability issues can arise from disparate networks of sensors and devices.
With the growing amounts of data online, information is often discarded or ignored, which prevents companies from getting the real value from data. Flexible storage capacity and a purpose-built analytics engine designed to handle large volumes of data are essential to capitalise on the potential of IoT data.
Thriving in this Idea Economy requires a unique blend of industry domain knowledge and a new model for IT, where it is transformed from a cost centre to an engine of continuous value creation.
A true partnership is required—where collaborative people, empowering technology, and transformative ideas accelerate change and transform their business operations. Australian businesses should start early to develop a roadmap for digital transformation that is aligned to long-term objectives.
[1] Asia/Pacific Becomes the Frontline for IoT, with Industry to Connect 8.6 Billion Things and Create an USD583 Billion Market Opportunity by 2020, IDC. Apr 2015.