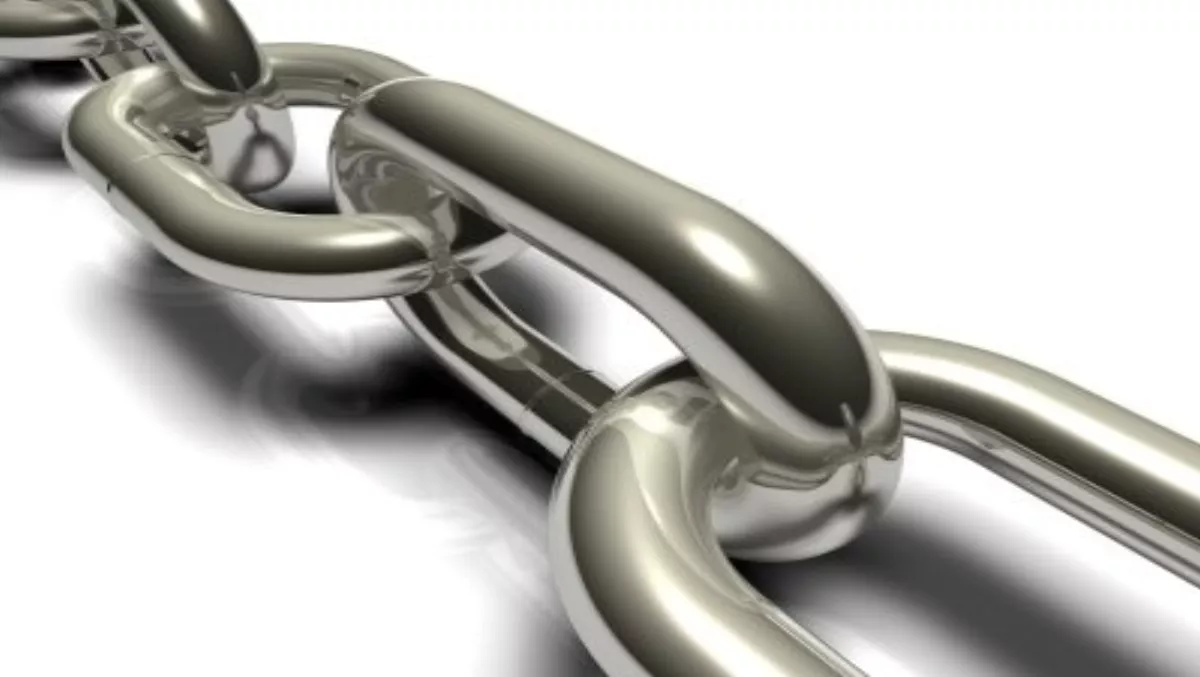 Staying connected through a crisis
Mon 1 Aug 2011
FYI, this story is more than a year old
Responding to a crisis is nothing new to Paul Deavoll, head of Gen-i's South Island Sales Team, who also played a key role in the first Christchurch earthquake and helped Pike River Coal during the recent mining disaster. But on February 22 he knew things were going to be really bad, when he watched the earthquake unfold from his office at Cathedral Square in central Christchurch."I will never forget hiding under my desk, then looking round the corner to see the Cathedral crash to the ground. The enormity of the shake suddenly hit home," he says.
Regardless of his own personal circumstances – having a damaged house and having to work from his car – Paul focused on supporting his team. Once everyone was safely out of the building and accounted for, attention was turned to the Business Continuity Plan (BPC) alongside the rest of the management team and colleagues at both Gen-i and Telecom.
Within 30 minutes, business continuity plans kicked in for key clients – the police, fire, ambulance and civil defence – and urgent engineering jobs were handled through the dispatch triage. And within hours, dozens of Gen-i Mobile Office (GMO) phones had travelled from Auckland to Christchurch.
The team at the Christchurch service desks started working from emergency laptops they had stored in backpacks, which was an approach adapted from the experience from previous earthquakes. These employees worked 24/7 to ensure as seamless a service as possible to clients.
Call centre workers from all over the country offered to help, including volunteers from the Gen-i dispatch team who helped out with just 15 minutes training. Auckland and Wellington troops also helped cover the load.
The data centre in Hillmorton and the Telecom exchange at 109 Hereford Street kept their generators running and client data was protected. Gen-i Client Services worked around the clock to clear hundreds of provisioning requests, ensuring people and clients could work from alternate locations.
"When we prioritise our work for clients, the immediate focus is on restoring and maintaining critical infrastructure and services across our data centres, voice, data and mobile networks," Deavoll says.
"Gen-i teams will work around the clock to support clients providing emergency and government services, as well as those providing essential services and infrastructure. "As the needs of emergency service providers are sustainably met, we extend our work to support commercial businesses as they resume operations, as well as managing the needs of our clients not affected by the event."
As examples of how Gen-i provides for the needs of its customers during a crisis, Deavoll points to these areas of support:
Data centres: We can relocate our clients' infrastructure to Gen-i data centres or alternative client sites around the country, and connect them via our managed data services.
Cloud services: Clients can move their ICT infrastructure to Gen-i cloud solutions for virtual compute and storage, email and internet security.
Contact centres: We help clients with contact centres to divert calls to alternative sites. We can also provide clients with contact centre staff and services via our own contact centres.
Mobile phone services: We can provide mobile devices that allow clients to maintain their corporate PBX voice communications for staff working remotely - via our Gen-i Mobile Office (GMO) service.
Gen-i Managed Customer Centres: We expand our resources to meet the increase in demand for services via our Gen-i Virtual Contact Centres. For example, calls and requirements to our Christchurch contact centre are currently being supplemented by our contact centres in Auckland, Hamilton and Wellington.ICT equipment and services: In addition to our on-the-ground technical field force teams, Gen-i can source and deploy ICT equipment such as servers, laptops, mobile devices and accessories. We can quickly ship additional IT equipment to locations and hold increased stock levels to help restore ICT services for clients.
Customer examples
One of the customers in serious need of assistance was the retail chain Noel Leeming Group. The earthquake damaged the building hosting Noel Leeming's Christchurch data centre and took down some of its core ICT infrastructure.
Gen-i worked closely with Noel Leeming to manage its ICT disaster recovery needs and temporarily migrated systems to Noel Leeming's Auckland data centre. The client is now planning to relocate its core services to Gen-i's Hillmorton data centre. Gen-i and other partners worked quickly to help restore a number of services, like email and contact centres, and maintain essential ICT infrastructure to help keep the business operating. Noel Leeming Group's online stores were hosted in its Christchurch data centre. As part of disaster recovery, its online stores are now hosted on Gen-i's cloud based server.
"We were grateful for their assistance, knowing that at that time they were prioritising our support for emergency services and government agencies," says Darrin Harper, IT manager, Noel Leeming Group.
Another crucial task was to support emergency services and government agencies. In association with the Ministry of Social Development, Telecom set up Connect Hubs in the seven welfare centres that sprang up in the immediate aftermath.
Gen-i provided the centres with voice and mobile services and data connectivity, using Gen-i's One Office managed data services, and ICT equipment including mobile devices, XT data cards, laptops, wireless printers and scanners. Each kiosk was manned by Telecom retail staff and offered displaced residents free phone charging, internet access and telephone services.
"While Civil Defence was concentrating its efforts on rescue and recovery, resources were scarce to support the emergency workers other than feeding or watering them. So we stepped in and refitted an ordinary bus as an Emergency Connection Unit," says Deavoll.
The Emergency Connection Unit was equipped with 13 computer kiosks, providing free internet access and computing applications, as well as 10 XT mobile phones, free national and international calls and mobile phone chargers. The bus provided hundreds of search and rescue people working long hours in gruelling conditions with a comfortable and welcome haven where they could go to escape the devastation, and connect with people back at home.
When it came to getting his own team back to business in a positive way after the February earthquake, Deavoll introduced a buddy system, which meant every client manager in his team had a buddy in the North Island.
The buddy network up north met on a daily basis to focus on supporting Canterbury clients and supporting essential emergency services – to give their Canterbury team mates the time and space to deal with the aftermath of the quake."I am incredibly proud of the way my whole team has responded," Deavoll concludes.