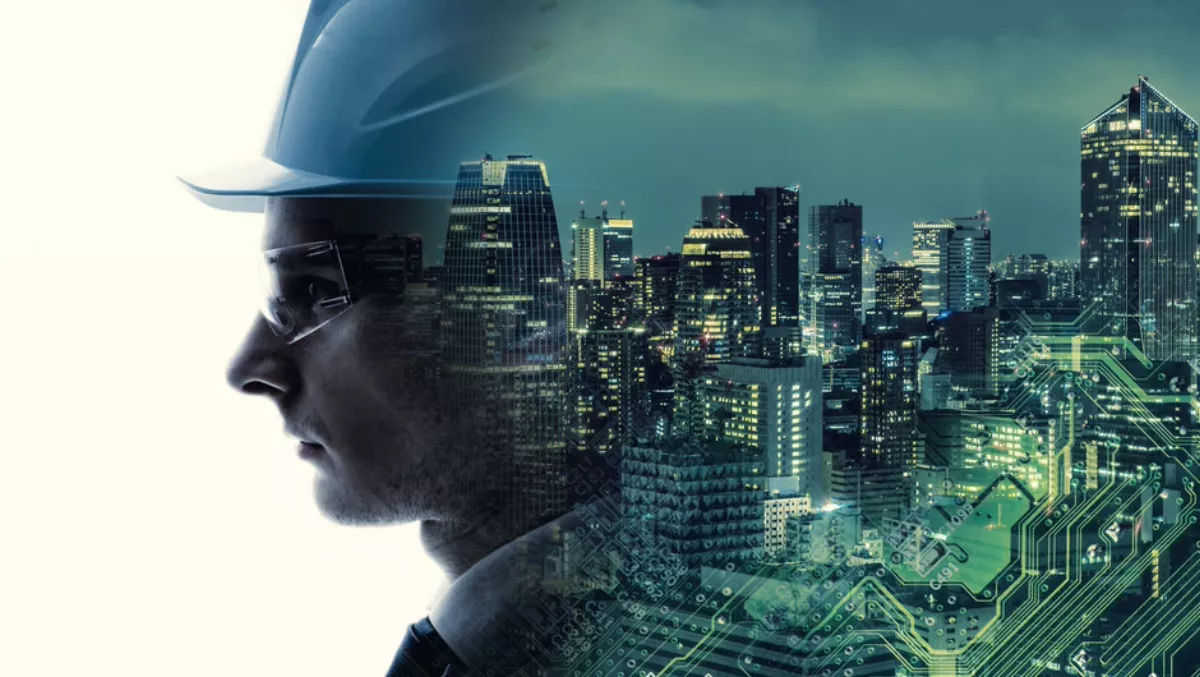 Study reveals employees will benefit most from RPA adoption in ANZ
Mon, 13th May 2019
FYI, this story is more than a year old
Automation Anywhere released a new study titled ANZ Businesses Reap Early Success of RPA Adoption. The study reveals RPA is here to stay, and it's set to have a broader impact than just improving operational efficiencies.
Commissioned by Automation Anywhere in Australia and New Zealand (ANZ), Forrester Consulting conducted a survey of 211 enterprise decision makers and influencers across banking and financial services, energy and utilities, government and telecommunications sectors to understand the scale and maturity of RPA adoption in ANZ.
Around the globe, the huge productivity and cost savings delivered by automation has seen the RPA market explode and is expected to hit $1.7 billion this year. In ANZ, the introduction of software bots to the human workforce has been slow but steady, with Automation Anywhere's the latest research revealing that businesses both large and small are beginning to adopt RPA.
Automation Anywhere ANZ SVP Tim Ebbeck says, "Automation is not new. But in today's world where businesses are managing many different technologies, there remains a huge gap between systems that are being automated and those that still require human involvement. Much of this work such as data processing is repetitive and mundane. RPA can increase productivity by liberating human workers to focus on more innovative work unlocking new levels of human creativity and ingenuity.
ANZ businesses establish footing for continued RPA success
Although ANZ Businesses Reap Early Success of RPA Adoption finds that businesses are starting at a small scale, early adopters of RPA in ANZ have already reaped significant rewards. Survey respondents reported improved efficiency for employees (36 per cent), greater capacity to manage higher volume transactions (35 per cent) and reduced manual errors (33 per cent).
In fact, 72 per cent of respondents claim RPA has saved more than 50 hours per employee per month – returning 25 per cent more time to employees. In 25 per cent of the cases, businesses in ANZ were able to save employees more than 60 per cent of work time. And according to the survey findings, these efficiencies are having a direct and marked impact on the happiness and engagement of human workforces in ANZ.
ANZ businesses will continue to face the challenge of an ageing workforce, as one in three people will be over the age of 60 by the year 2050. This will be in addition to a mass shortage of skills and increased levels of customer expectations for personalised experiences. In this environment, the rise of software bots to take the mundane, process-intensive work away from human workers has proved a golden ticket for businesses in ANZ.
RPA creates a more engaged workforce
As software bots take over repetitive, time-intensive work, employees are given the freedom to focus on the core tasks they were trained to do.
In March 2019, Automation Anywhere released global research that found the very presence of automation in the workplace is making work environments more human. This is being echoed by ANZ businesses, and according to ANZ Businesses Reap Early Success of RPA Adoption, close to three in four (72 per cent) ANZ enterprise decision makers and influencers report more engaged employees after adopting RPA. Two in three (68 per cent) believe automation improves efficiencies in decision-making.
Further, more than 70 per cent of survey respondents believe their organisations have a positive perception toward RPA, with employees accepting the presence of their bot colleagues.
Industries finding different use cases for RPA
Across all industries surveyed, the use of RPA in IT operations to drive efficiency for IT helpdesks and standard IT tasks remained consistent, according to the research. Beyond common IT uses, each of the energy and utilities, telecommunications, banking and financial services, and government sectors also implement unique use cases for RPA.
Among the early and experimental adopters of RPA in ANZ, many (65 per cent) have already begun, or are planning to layer artificial intelligence (AI) in their RPA processes. For industries focused on customer support, natural language processing to analyse customer inquiries is the most common use case. Meanwhile, AI-enabled functionality such as text analytics is more often utilised by telecommunications companies.
The survey showed that energy and utility companies show use cases for both customer support and operations, while the telecommunications sector reports primary RPA use across HR processes and customer support. In government, RPA frees up employees that had been deeply involved in tactical tasks and complicated processes to focus on important policy-making and strategic initiatives.
Setting people and processes up for success
As enterprises in ANZ begin to unlock the full potential of RPA, Ebbeck explains the key is selecting simple use cases that have a clear business case, create demonstratable value early in the process, and help generate greater executive support.
Ebbeck says, "To expand the use of RPA across business functions, ANZ businesses have to ensure that a clear communications plan is set to help educate and ease any uncertainty that may come with any technological and cultural change. When it comes to RPA, it's important to remember that cost savings aren't the only metric, organisations need to look at improved productivity too.