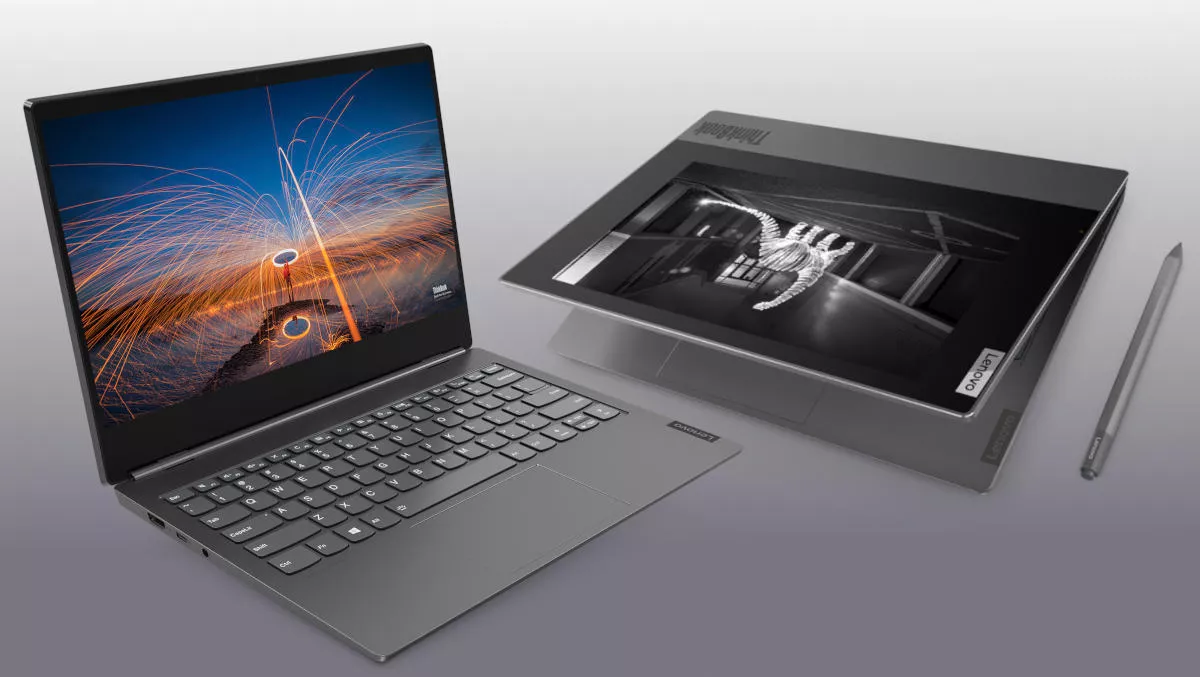 Supercharge your workplace with these pimpin' deals from Ingram Micro & Lenovo
FYI, this story is more than a year old
Does your workspace need a buff and a polish? Maybe some new gear for the new year? Ingram Micro and Lenovo are running a few promotions you won't want to miss.

Pimp My Workspace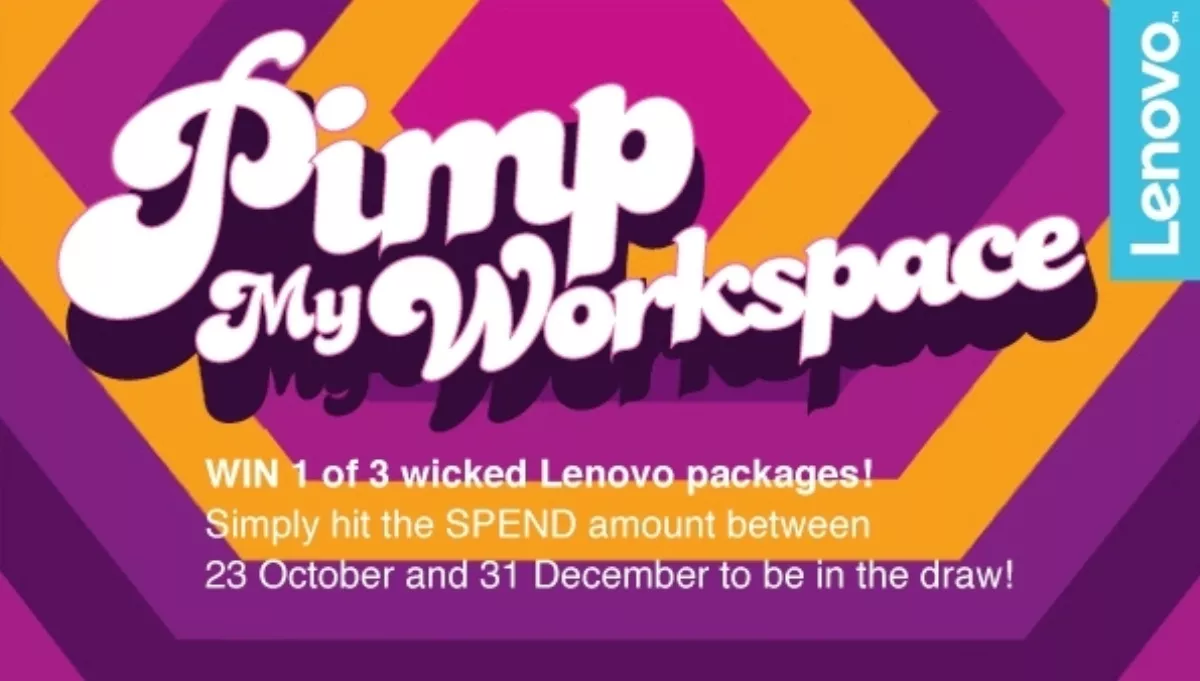 Prize packs include:
The Pimp Essential (worth $2200)
Simply spend between $5000-$9999 and you'll be in to win:
ThinkBook 14 (Intel i5 processor, plus 16GB RAM and a 256GB SSD)
ThinkVision T24i-20 24" FHB business monitor
Lenovo USB-C Mini Dock
ThinkBook Urban 15.6" backpack
One year of premier support
Pimp Supreme (worth $4000)
Simply spend between $10,000-$19,999 and you'll be in to win:
ThinkPad T14s (AMD Ryzen 7PRO 4750 processor, 16GM RAM, and a 521GB SSD)
ThinkVision T27q-20 27" QHD business monitor
ThinkPad Hybrid USB-C with USB-A dock
Lenovo Professional wireless combo keyboard and mouse
Lenovo Eco Pro 15.6" backpack
Three years of premier support
The Pimp Master Delux (worth $7200)
Simply spend $20,000 or more and be in to win:
Lenovo ThinkPad X1 Yoga (Gen5 i7 processor, 16GB RAM, 512GB SSD)
ThinkVision T34w-20 34" ultrawide curved monitor
ThinkPad Thunderbolt Dock 2
Lenovo Professional wireless keyboard
Lenovo ThinkPad X1 presenter mouse
Lenovo Eco Pro 15.6" backpack
Lenovo 500 FHB webcam
ThinkPad X1 active noise cancelling headphones
Four years of premier support
Supercharge your chances with these pimpin' deals
Keen to check out Lenovo deals? You can grab notebooks from $404, monitors from $120, and wireless mise from just $5.


Hella hungry for lunch? Grab a pizza from Hell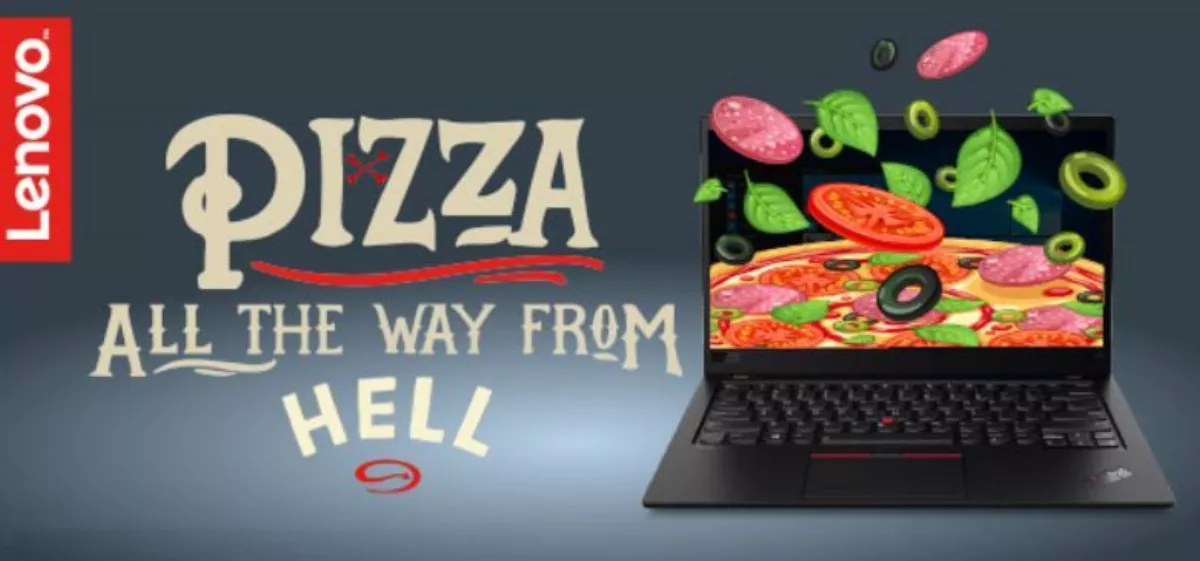 Need a pizza to feed your ravenous staff? Of course you do.
Every quote for Lenovo products from Ingram Micro could earn you 1 Double pizza
Every purchase also earns you 1 Double pizza
And when you spend $3000 or more, you get a free garlic bread and any dessert.
Be in quick though, the total prize pool of Hell Pizza vouchers is $4000 so it's first-quoted, first-served.
*Quotes (1 pizza) are those requested between 23/10/2020 and 30/11/2020. Eligible purchases (2 pizzas) are those converted from eligible quotes before 30/12/2020.
Bonus offer: FREE USB-C Docking station with every ThinkBook purchase

For every ThinkBook you purchase, you will receive a USB-C docking station
*Limited to the first 30 ThinkBooks purchased by 31 December 2020.
Bonus offer: Receive 3 Year Premier Support on ThinkPad T and X series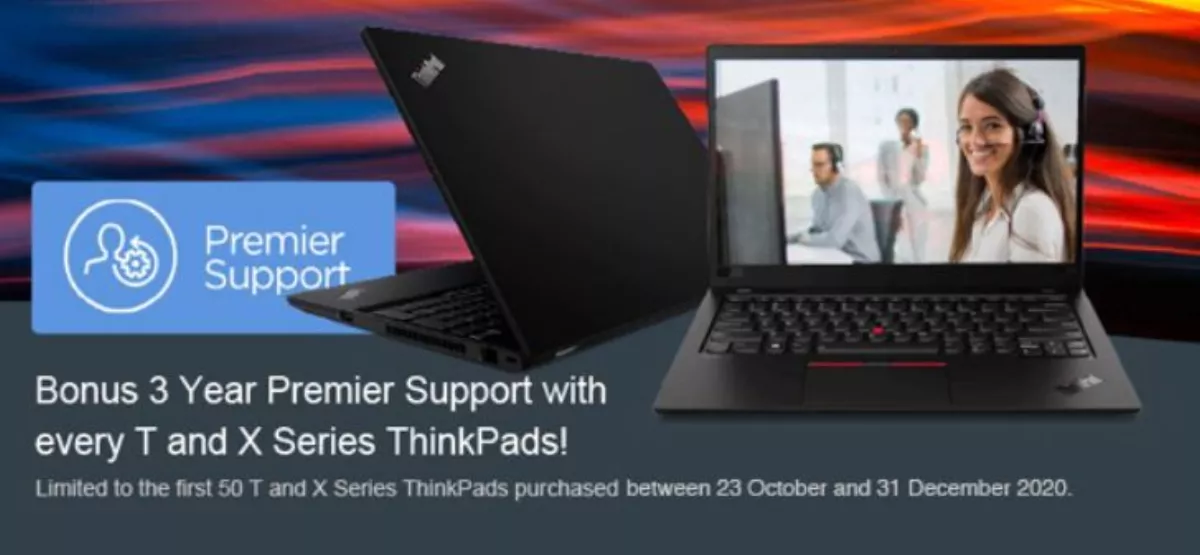 For the first 50 T and X-Series ThinkPads purchased before 31 December, you'll receive a bonus of three year Premier Support.
What does Premier Support offer?
Call centre support for basic troubleshooting, out-of-the-box support and technical issues.
Dedicated, advanced technical support available 24/7/365.
Warranty claims including parts and labour.
Comprehensive hardware and original equipment manufacturer (OEM) software support.
Single point of contact for simplified end-to-end case management.
Technical Account Managers for proactive relationship and escalation management.
Comprehensive suite of reporting
Lenovo Service Connect portal for install base details, service ticket status and reporting to help identify trends and proactively address issues
Asset Tag option for easy reference to Premier Support call centres around the world.
Keen to snap up a deal? Contact:
Jonathan Hare, Business Development Manager - Lenovo PCG
E: jonathan.hare@ingrammicro.com
P. +64 27 703 6974.