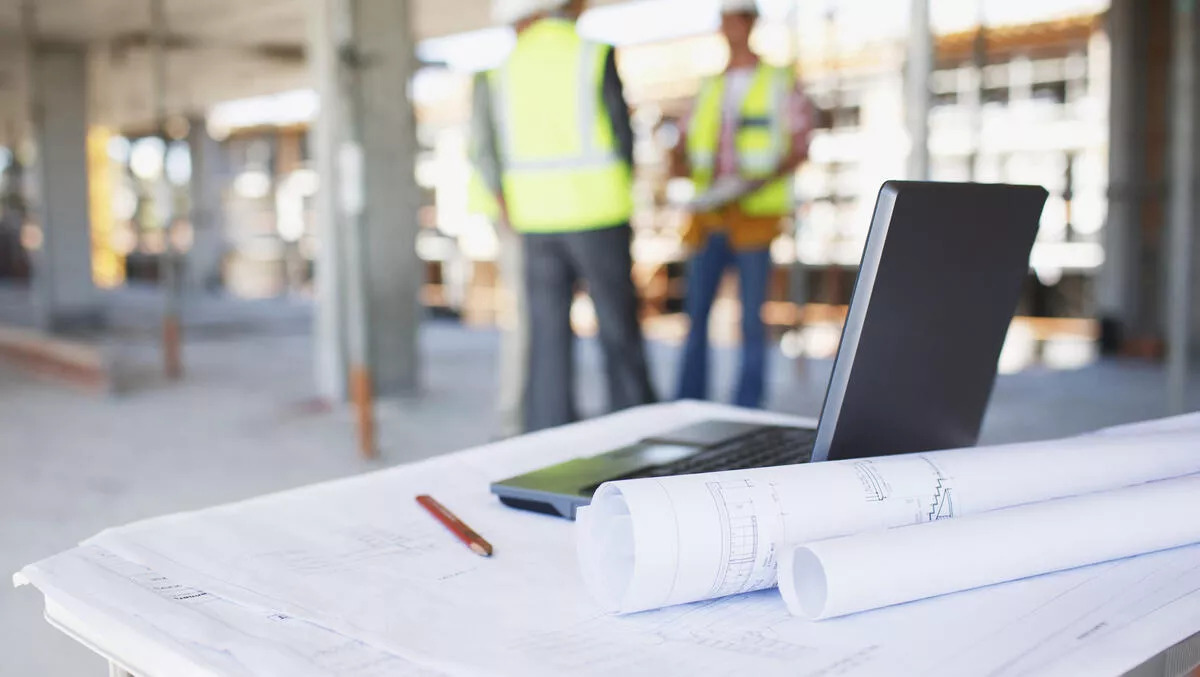 Supply chain transformation could boost ANZ construction industry - Frost & Sullivan
FYI, this story is more than a year old
The construction sectors in Australia and New Zealand are grappling with supply chain issues and roadblocks of all kinds - particularly after COVID-19, but digital transformation could help to overcome similar issues in the future.
That's according to a new survey from Payapps and Frost - Sullivan, which suggests that construction firms face challenges such as manual labour, outdated technologies, a lack of collaboration, and business models that feed low productivity rates.
Cloud and software-as-a-service platforms are commonplace in the industry: 70% of respondents use the cloud and software for operational support.
However, many firms are limiting their digital use - only 30% of those surveyed use digital tools such as spreadsheets and other applications for payment data management systems. That suggests that many companies are using manual processes that are far from efficient.
According to the survey, 47% of organisations wish to use digital transformation to improve their contractor relationships and outcomes.
Payapps chief operating officer Tony Simonsen says, "Paying vendors on time is key to attracting top-notch subcontractors to bid for projects and enabling project and accounts teams to streamline the management of payment claims, onsite, saving considerable time and money and freeing up staff to focus on higher-value tasks.
Frost - Sullivan Senior VP Ravi Krishnaswamy says that digitisation will play a major role in the construction industry's transformation.
"The industry is taking steps towards full autonomy as the likes of AR and IoT, autonomous machinery, prefab and 3D solutions, become mainstream. Drones are already being extensively used for monitoring - specifically for security and maintenance purposes.
In the next few years, Krishnaswamy believes that other changes are afoot, particularly as AI becomes a key tool within the industry.
"The inherently competitive nature of the construction industry and technological advancements in adjacent industries are expected to push the industry toward automated solutions by 2030. Although the path to machine and man coexisting requires work from both the company and technology side.
Simonsen adds that the New Zealand construction industry is looking to digital transformation for three key reasons: to boost competitiveness, ensure operational reliability, and reduce operational costs.
"Like all businesses, construction firms are seeking to achieve income growth but for those awarded contracts, improving contractor relationships and outcomes is vital as they move out of a COVID-19 environment and towards a more sustainable future.
Simonsen adds that in construction, time is money.
"Solutions that allow for connectivity or a platform that promotes interoperability is a more cost-effective way forward. Easy integration of data that allows for data analytics is crucial to reduce the arduous nature of the process and performance management functions.
The survey polled project and operation directors, engineering managers, IT managers, CTOs and CIOs in New Zealand, Australia, and the United Kingdom.
According to the survey, the top five shifts likely to impact the construction workplace of the future in ANZ are:
1. Supply chain transformation and overcoming roadblocks (55%)
2. New materials (52%)
3. Off-site construction (42%)
4. Needs and requirements of employees (42%)
5. Sustainability-driven changes (41%).