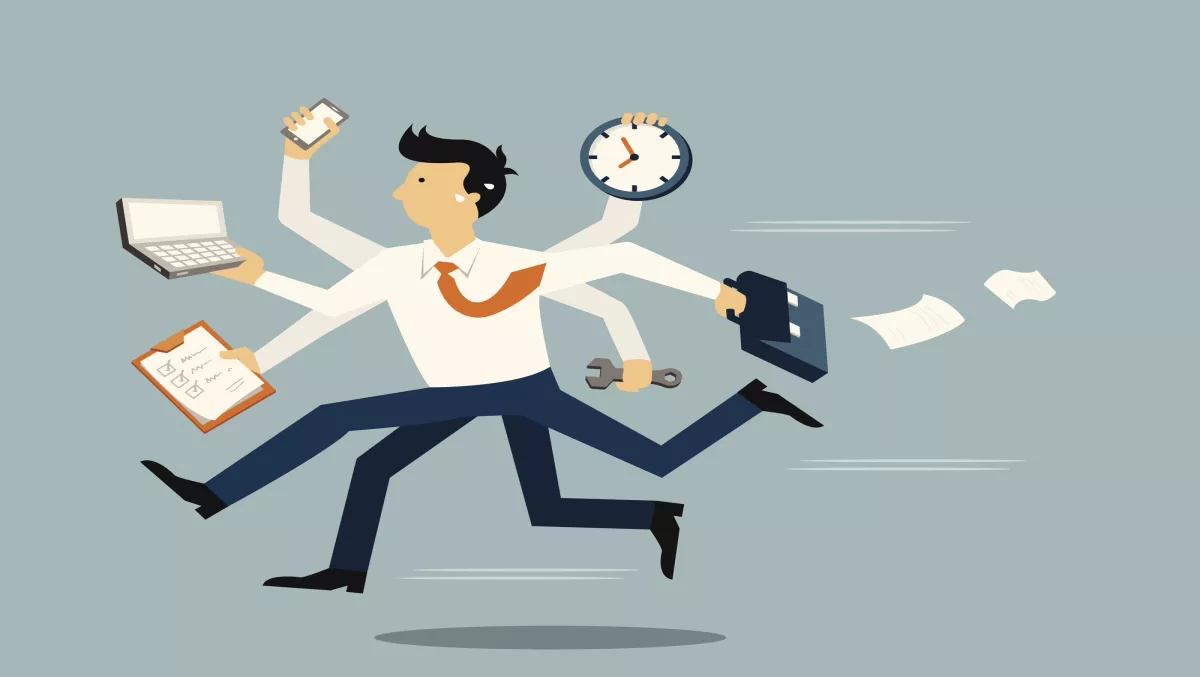 Surface Studio increases the versatility of the Windows PC
Mon, 31st Oct 2016
FYI, this story is more than a year old
At the company's October 26 event, Microsoft added a new category to its lineup of Surface-branded computers: Surface Studio.
Targeting creative professionals, such as designers, artists, architects, and engineers, this high-end Windows 10 PC has a 28-inch, 3:2 aspect ratio display mounted on a "Zero Gravity" counterbalanced hinge that enables the screen to transition from desktop mode to "studio mode.
Available for pre-order (release date December 15, 2016), Surface Studio is a workstation-class computer, and will be immediately compared to Apple's 27-inch iMac, albeit at twice the price.
Microsoft also showcased Windows 10 Creators Update, due for general release in spring 2017. The update introduces 3D design and interaction capabilities, providing a stepping stone into the immersive world of mixed- and virtual reality.
Something for creators, players, makers, and thinkers
Microsoft has often been accused of "Apple envy," but last year's launch of Surface Book proved that the company is no slouch when it comes to design innovation.
Despite early technical problems (most of which were blamed on Intel's new Skylake processors), Surface Book and Surface Pro 4 have quickly become the devices to be seen with in corporate corridors, executive airport lounges, and the boardroom. Microsoft still hasn't captured the trendy coffee shop, but it's clearly working on it.
Although Surface revenue slowed last quarter (probably due to market anticipation of a new device for the holidays), the popular 2-in-1 product continues to gain ground in the enterprise, which in turn is creating opportunities for Microsoft's partner channel, including the likes of Accenture, Dell, and HP. In its recent earnings call, Microsoft reported that both the number and size of deals in the commercial segment for Surface had increased by double digits year on year.
With Surface Studio, Microsoft has created a new device category – something that Apple is aching to do. At a starting price of $2,999, this premium device leaves lots of room for other PC manufacturers, such as HP, Dell, and Lenovo, but it's clear whom Microsoft is wooing with this device: the creative pro.
With the Surface Pen and the newly introduced Surface Dial (a radial haptic input device), Microsoft is clearly increasing the versatility of an already capable genre, but is it enough to relight the fire under the corporate PC market?
A visit to the Dell online store points to the real issue: Windows 7, not Windows 10, is what business and corporate buyers are specifying. Like the iMac, Surface Studio is an exceptional device, by which I mean that the purchase of this device will be the exception rather than the rule.
The Surface Studio is without doubt a stunning piece of kit, but city traders, software developers, and CAD engineers are likely, for the time being at least, to stick with the multimonitor display rig connected to Windows 7 PC.