Sysdig empowers developers with new integrations for Prometheus monitoring
Mon, 23rd Aug 2021
FYI, this story is more than a year old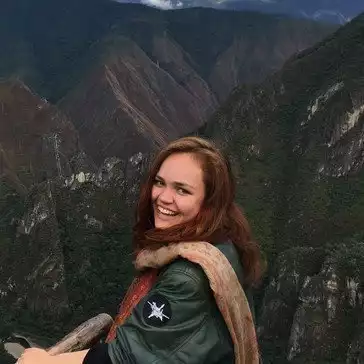 By Catherine Knowles, Journalist
Sysdig has released a number of enhancements to Sysdig Monitor, including the first automated cloud native service integrations for Prometheus monitoring.
More specifically the updates include a new integrations manager, simplified querying, and long-term metric storage for its managed Prometheus service.
According to Sysdig, Prometheus is fast becoming the tool of choice to monitor Kubernetes-based workloads as organisations build modern cloud applications.
Developers and SREs rely on Prometheus as an open standard for monitoring that provides broad capabilities and helps avoid vendor lock-in, the company states.
Sysdig is working to solve various problems associated with Prometheus environments, such as management issues, long term storage of time series, information silos and lack of a global view of the health of an environment across all applications and infrastructure.
The company's focus is on helping organisations to easier set up and manage monitoring tools, and focus engineering resources on innovation.
In addition, developer and DevOps teams that need deep visibility into cloud-native applications save time with a simplified way to understand performance and health with a single view across services, clusters, and clouds.
Integrations Manager: Sysdig Monitor now provides automatic discovery and assisted deployment of Prometheus monitoring integrations along with preconfigured dashboards, alerts, and a new integrations management interface.
Sysdig is the first company to build integration management functionality based on open source Prometheus exporters, displacing proprietary integrations and app checks.
By automating integration discovery and configuration management, customers can save hundreds of hours of effort while maintaining an open approach for the integrations they deploy, the company states.
PromQL Explorer for Querying: Sysdig is simplifying the way teams interact with metrics to speed mean time to discover (MTTD).
Sysdig makes it easier to both learn and use PromQL by introducing the PromQL Explorer for users to quickly craft queries, zero in on what's important, then instantly add those queries to dashboards and alerts.
In addition, the new PromQL Library helps to discover popular queries from the monitoring community to learn new ways to get to the information that really matters.
Simplified Labelling: Sysdig is also introducing the ability to add automatic labels at the time of ingestion to help customers reduce the complexity of their PromQL queries by up to 90%.
Customers can now use PromQL or a form-based UI to inspect all their metrics no matter the data source. This provides universal access for a range of users, from developers to architects, with different experience levels.
Long Term Storage For Existing Prometheus Deployments: Lastly, Sysdig is adding support for Prometheus remote_write so organisations can offload Prometheus metrics to Sysdig for long term storage.
Users can push custom metrics into the Sysdig backend for visibility without installing an agent. The number of custom metrics can now be increased dynamically with flexible billing options, allowing organisations to accommodate unplanned custom metrics growth without surprise bills.
Sysdig Monitor is natively compatible with Prometheus. Customers can maintain their existing investment in Prometheus while gaining the simplicity and enterprise support that Sysdig adds to the equation, the company states.
At the same time, customers will be able to free up valuable people-resources to concentrate on business critical applications instead of monitoring infrastructure.
Sysdig vice president of engineering and technology, Saravanan Subbiah says, "Meeting user expectations for availability and performance requires complete visibility into infrastructure, services, and applications across hybrid and multi-cloud environments.
"As organisations move from proprietary monitoring approaches to DIY open source, the resource requirements can spiral out of control. SREs and developers need an easy-to-use Prometheus monitoring service that is radically simple to integrate into DevOps workflows without breaking open source standards.
In addition to the Sysdig SaaS solution, the new Prometheus capabilities are now available in IBM Cloud Monitoring, IBM's cloud-native, container-intelligence management system built on Sysdig Monitor.