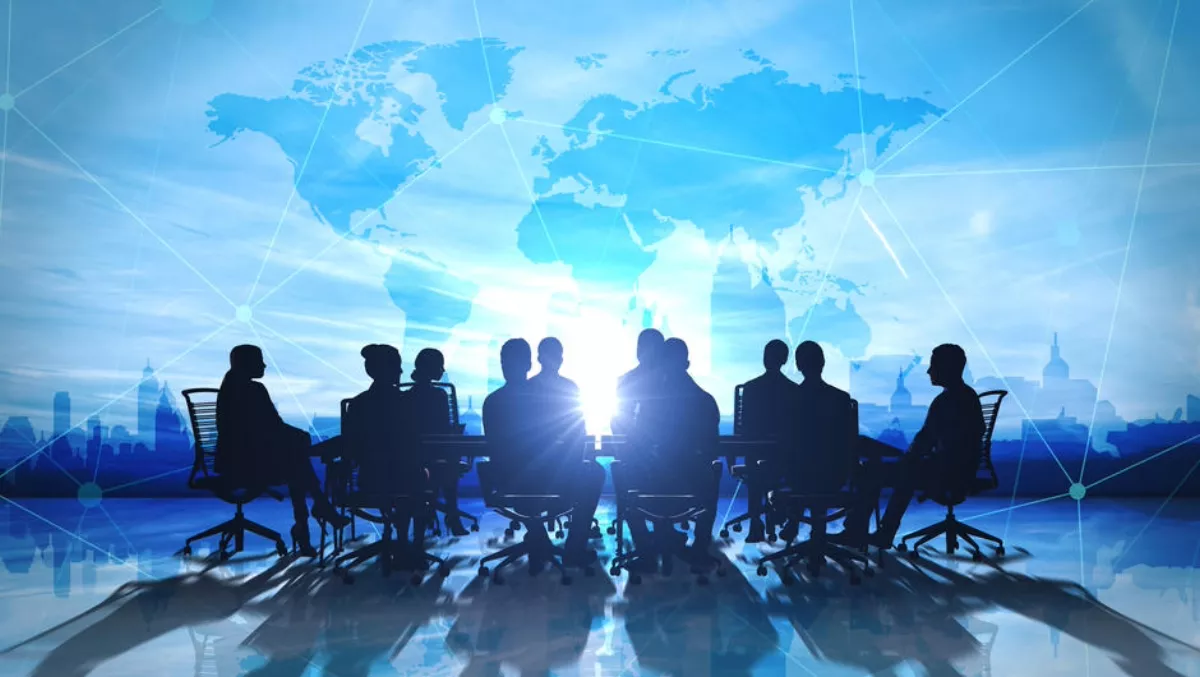 AT&T: What the board expects from the CIO in 2018
Mon, 5th Feb 2018
FYI, this story is more than a year old
By Julia Gabel, News Editor
By Martin Creighan, Managing Director, AT-T Australia and New Zealand
Corporate boards are waking up to a new reality. With tech innovators and early adopters leapfrogging ahead in a range of industries, technology is now at the top of the business agenda.
What does your board expect in 2018, and what will it take to satisfy it?
Disrupters set the pace
Singapore's Grab ride-hailing service and China's Mobike and ofo bike-sharing companies are transforming urban transport, but innovators are setting the pace of change everywhere.
Using technology to deliver services that make life easier and more fun, new and established companies are transforming media and entertainment, retail, healthcare, telecoms, financial services, and more.
It seems that no one is immune. And we expect to see this accelerate in 2018 and beyond as the world reaches a critical mass of digital natives - an influential tech-savvy population that defaults to digital.
CIOs are under pressure
This is causing a fundamental shift. Regardless of the industry they operate in, many boards now believe their businesses are technology companies.
And they have very high expectations of what IT can deliver.
Today's demanding executive boards want the CIO to digitise the business, create transformational tech solutions, and disrupt the competition - all while maintaining business continuity at the right cost and with the highest level of security.
This considerably broadens the CIO's responsibilities beyond IT, into innovation and transformation. Unfortunately, CIOs often lack the in-house skills and resources to deliver this increasingly tough mandate.
What can CIOs do?
Foster a tech culture in the boardroom:
The Gartner 2018 CIO Agenda survey found that CIOs from the most digitally mature companies are more likely to sit on the executive committee and report to the CEO than CIOs at typical and trailing enterprises.
This gives them a broader understanding of company issues and broader influence, with insight into the board's motivations and mindset.
Board members may want the CIO to explore how the business can harness disruptive technologies that attract media coverage, like artificial intelligence, natural language processing, the Internet of Things, or blockchain.
It is up to the CIO to share the appropriate level of technical detail and clearly identify the business benefits of technology investments to help drive the tech agenda at board level.
Effectively manage the IT resources:
A major problem is that IT departments have traditionally been responsible for managing operations - without the authority or resources to lead the way on evolving tech solutions.
IOs have therefore prioritised technology and systems that deliver efficiencies and productivity. But prioritising maintenance doesn't set you apart, and it leaves less resources for new technology solutions capable of contributing to the company's bottom line.
Network function virtualisation services help CIOs free up resources around IT functions and instead to focus on new technology solutions. The aim is to gain efficiency and flexibility.
Managed services such as these can help businesses optimise their supply chain and sales cycle to ride ever-changing global trends.
Focus on your people:
With operational IT functions handed over to an external source, the CIO has the opportunity to mobilise resources to reskill internal IT staff.
The outside provider can also support the team with new technologies to help them offer customers exciting new digital services that help the business compete. Developing such services would not be possible if the IT team was running over capacity.
As the same time, making sure that non-IT colleagues are ready for a transformed business is crucial. It's no use changing the tech if you leave the people behind in the process.
Meeting the board's expectations in 2018 means facing up to disruptive digital newcomers and serving tech-savvy customers.
By claiming a seat at the executive table, reducing their IT footprint and reskilling their people, CIOs can get on the same page as the board.
Those who can step up as a business and IT leader have the best chance of success.