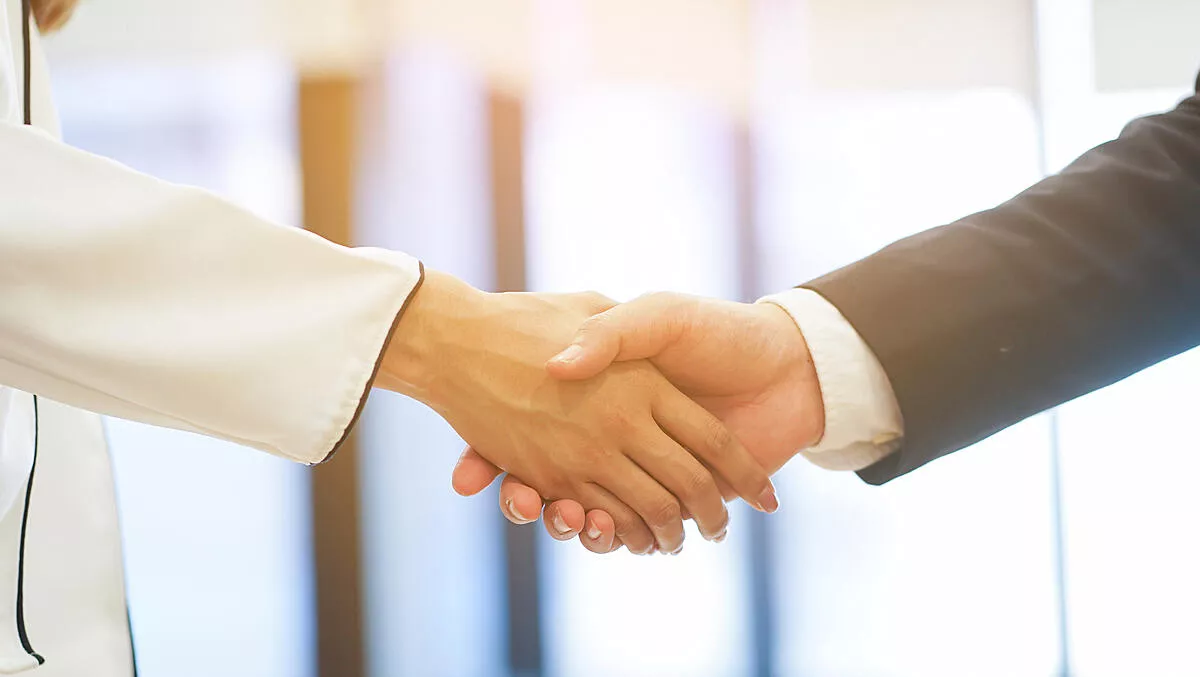 Talend taps key leadership talent from SAP Concur ranks
FYI, this story is more than a year old
Cloud data integration and data integrity company Talend announced it has appointed Christal Bemont, former chief revenue officer at SAP Concur, as its chief executive officer and director on the Talend Board of Directors.
Mike Tuchen, who led Talend through a transformation over the last six years from a $50million startup to a $250million publicly held company, is stepping down as CEO effective immediately and will remain on the Board of Directors.
The company also announced today that it has appointed Ann-Christel Graham as chief revenue officer and Jamie Kiser as chief customer officer.
"As Talend's CEO, Mike successfully implemented a multi-year strategy, growing the company to nearly $250million in revenue and transforming it into a leader in cloud integration. Over the past 18 months, Mike led Talend's transformation to the cloud and achievement of our goal of reaching over half of new ARR from the cloud in the fourth quarter. I'd like to thank him for his vision and guidance in positioning the company to take advantage of a large global opportunity," says Talend board chairman Steve Singh.
"I'm thrilled to have Christal join as Talend's CEO. She will be instrumental in accelerating our cloud transformation and broader go-to-market strategy. I worked closely with Christal at Concur and at SAP, where she helped to scale a startup into a $1billion+ cloud business. The board is confident that her leadership skills, cloud market knowledge, and deep SaaS expertise will help Talend execute against the opportunity in front of it.
Bemont brings to Talend expertise in leading go-to-market strategies scaling cloud businesses.
She has a demonstrated track record in digital transformation, new market expansion, channel and partner collaboration, and creating operational efficiency.
As chief revenue officer at SAP Concur, Bemont oversaw a business spanning a global footprint of over 90+ countries and was responsible for the development and execution of all go-to-market strategies to drive and sustain 25+% annual revenue growth.
Prior to that role, Bemont held a series of sales and leadership positions across the company's enterprise and SMB segments over a 15-year tenure.
Earlier in her career, Bemont served in a number of capacities focused on customer success and improving business operations at Motorola. She also previously worked for Adexs, Extensity, and Clarify.
"Today marks the next chapter at Talend as we accelerate our journey to becoming a billion-dollar revenue company. I've been honoured to help lead the team that brought Talend from startup to IPO and now to a quarter-billion-dollars and look forward to seeing Talend enter its next growth phase at scale," says Tuchen.
"Christal has exceptionally strong leadership skills, deep go-to-market experience, and unique expertise in scaling multi-billion-dollar cloud businesses. She's the right leader at the right time in Talend's evolution.
"The cloud plays an increasingly essential role in delivering business insights to the enterprise, and Talend plays an equally important role by providing the industry's only cloud platform that removes the major hurdles preventing companies from using data as a strategic asset," says Bemont.
"I'm delighted to be joining the company and look forward to working with my leadership team and a talented group of employees to leverage Talend's cloud momentum and drive the business forward.
Ann-Christel Graham, named to the newly-created position of chief revenue officer at Talend, brings nearly two decades of SaaS sales leadership experience to the company.
Most recently, Graham was vice president of sales for enterprise clients at SAP Concur, responsible for managing complex, multi-million-dollar sales cycles to Fortune 1000 companies and building high-performing sales teams.
Prior to that, she held a range of sales positions with SAP Concur, each with increased responsibility.
Additionally, Jamie Kiser is joining Talend as chief customer officer.
Previously, she served over six years with SAP in various product, services, and implementation roles where she was most recently vice president, global public sector for SAP Concur.
In conjunction with the executive-leadership transitions, the company disclosed the hiring of new sales and marketing leadership in Europe.
Muriel Raffatin recently joined as Head of EMEA Marketing, and Gareth Vincent will be joining next month as General Manager of EMEA.
Talend also announced that Nanci Caldwell is stepping down from its Board of Directors. "I want to thank Nanci for her incredible contribution to Talend; it's been an absolute pleasure to work with her," says Singh.
"Nanci's extensive experience in the IT industry and on public boards has been invaluable.