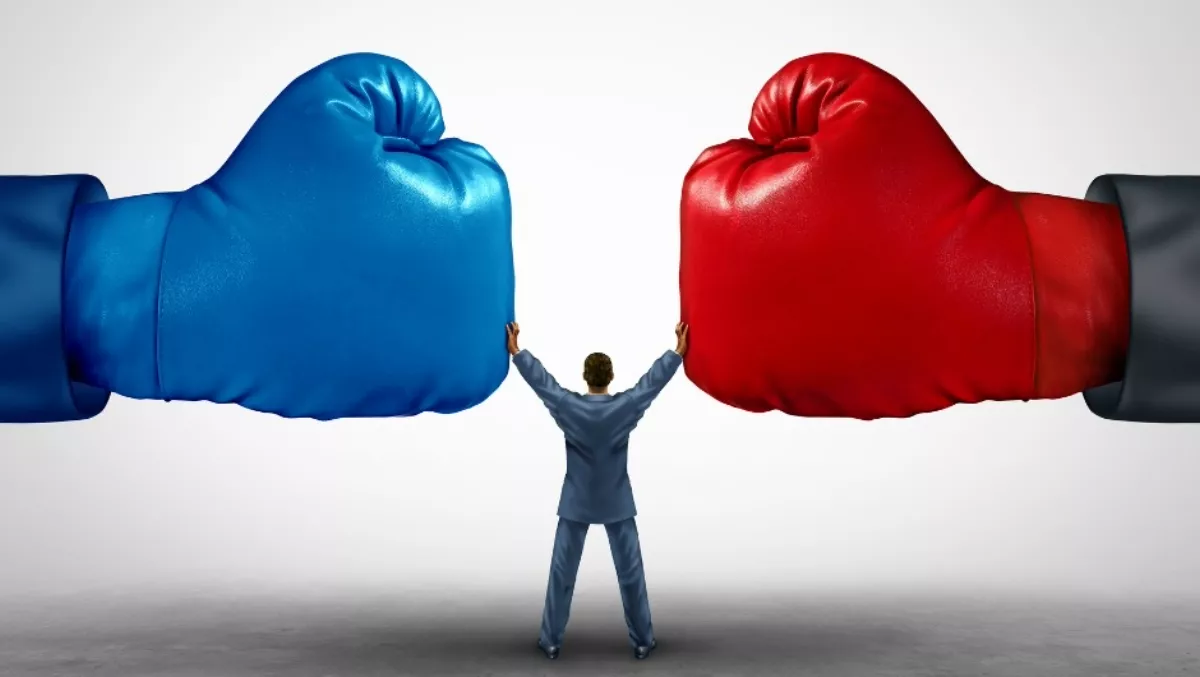 TDR treads middle ground between telco & consumer disputes
Fri, 25th Aug 2017
FYI, this story is more than a year old
Telecommunications providers that aren't effectively managing disputes with consumers about their products and services must answer to the Telecommunication Dispute Resolution (TDR) service, which is available for consumers.
The free and independent TDR service is designed to help consumers manage complaints about any service or provider from their telco – whether it be complaints about landlines, mobile phones or internet services.
According to TDR, the service received 2263 complaints from consumers. The complaints ranged from network performance and service issues to billing errors and faults.
The Telecommunications Act now allows statutory rights of access for network operators installing fibre broadband. The rights of access include shared property, including shared driveways and apartment buildings.
TDR is especially focused on managing disputes between telecommunications providers and consumers around this issue on shared property.
A dedicated service managed by Utilities Disputes Ltd has been established to manage disputes arising from these installations.
"We don't want consumers to be confused about who to contact if they are having any issues. TDR can help resolve your telecommunications complaint and if you are in any doubt, get in touch with the TDR team. We will be able to assist," comments scheme director for the Telecommunication Dispute Resolution Service, Jennifer Mahony.
According to the TDR website, some of the most common issues include:
Customer support, including time taken to answer and language barriers
Fibre connection delays, including services not being connected on time
Internet data usage, including being charged for data consumers did not use
Real-time data usage monitoring, including delays between information transfer and incorrect monitoring compared to actual data usage
Water-damaged or faulty mobile phones
Back billing
Slower than expected broadband speeds
Credit recovery
Early termination fees
Locked handsets
Mobile phone dropouts
Reconnection fees and many more.
More than 95% of New Zealand's telecommunications providers, including 2degrees, Chorus, Spark, Vodafone, Slingshot, Orcon, Bigpipe, Conversant, Warehouse Mobile and Digitalcloud are members of the TDR scheme.
Organisations can apply to be members of TDR and are able to promote their memberships on their websites and promotional materials. According to TDR, this highlights their commitment to customer service.
The Telecommunication Dispute Resolution service was established by the New Zealand Telecommunications Forum in 2007. It is managed by FairWay Resolution, a specialist conflict management company with more than 200 people in New Zealand.
Consumers who wish to make a complaint can go to tdr.org.nz to see if TDR can help.