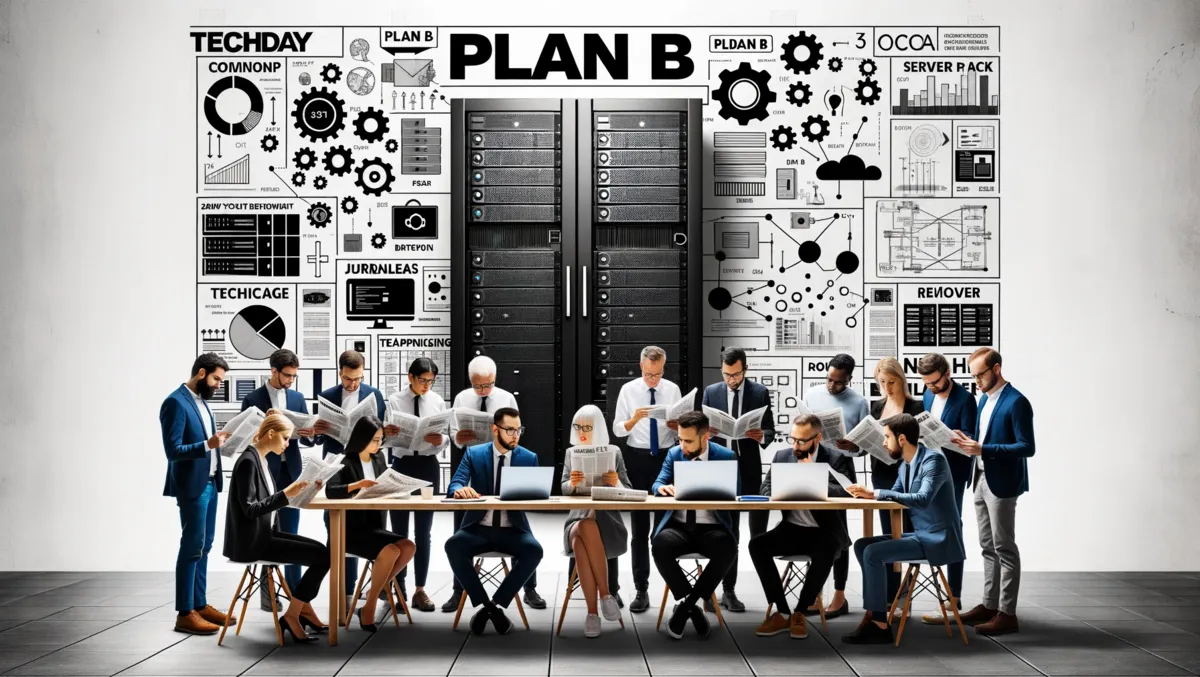 TechDay chooses PlanB for cloud-based data centre services
TechDay, a global technology news publisher, faced increasing demands to manage data, ensure content availability, and enhance the reader experience. To meet these challenges, the company sought a robust solution and turned to PlanB, a leading provider of cloud-based data centre services. The following case study details the collaboration between the two companies and the benefits that emerged from their partnership.
The Challenge
With an expanding audience and growing content repository, TechDay needed a scalable, secure, and efficient solution to manage its digital infrastructure. Traditional on-premises solutions weren't going to offer the flexibility, scalability and reliability needed.
The Solution
PlanB offered a comprehensive cloud-based data centre service tailored to TechDay's requirements. The solution included:
Scalability: With auto-scaling options, TechDay could easily manage peaks in traffic if needed without any interruption to their services.
Security: PlanB implemented robust security protocols, ensuring data integrity and protection against cyber threats.
Disaster Recovery: A robust backup and recovery plan was developed, ensuring minimum downtime and continuous content availability.
Cost-Effectiveness: Migrating to a cloud-based solution led to a decrease in capital expenditure, enabling TechDay to invest in other vital areas of the business.
Implementation
The transition to the cloud was meticulously planned and executed to ensure minimal disruption. TechDay's existing infrastructure was assessed, and a custom migration strategy was developed. PlanB provided dedicated support throughout the implementation phase, addressing all queries and challenges that arose during the migration.
Results
TechDay experienced significant benefits from their collaboration with PlanB:
Enhanced Performance: The reader experience was markedly improved, with faster load times and efficient content delivery.
Reliability: The cloud infrastructure provided by PlanB has ensured extremely high uptime, enhancing trust and satisfaction among TechDay's readership.
Strategic Focus: By outsourcing the data centre management, TechDay could focus more on core business activities like content development and audience engagement.
Innovation: The flexible cloud infrastructure allowed TechDay to explore and implement new server technologies, including artificial intelligence and machine learning driving innovation in their digital offerings.
Conclusion
TechDay's partnership with PlanB for cloud-based data centre services proved to be a strategic move that aligned with their growth and performance goals. The collaborative effort not only addressed the immediate challenges but also paved the way for future innovation and expansion. This case study exemplifies how technology partnerships can drive business success and offer significant competitive advantages.
"We're extremely happy with our partnership with PlanB. From the planning sessions to migration with no downtime we couldn't ask for more in a partnership," says Sean Mitchell, Publisher, TechDay.