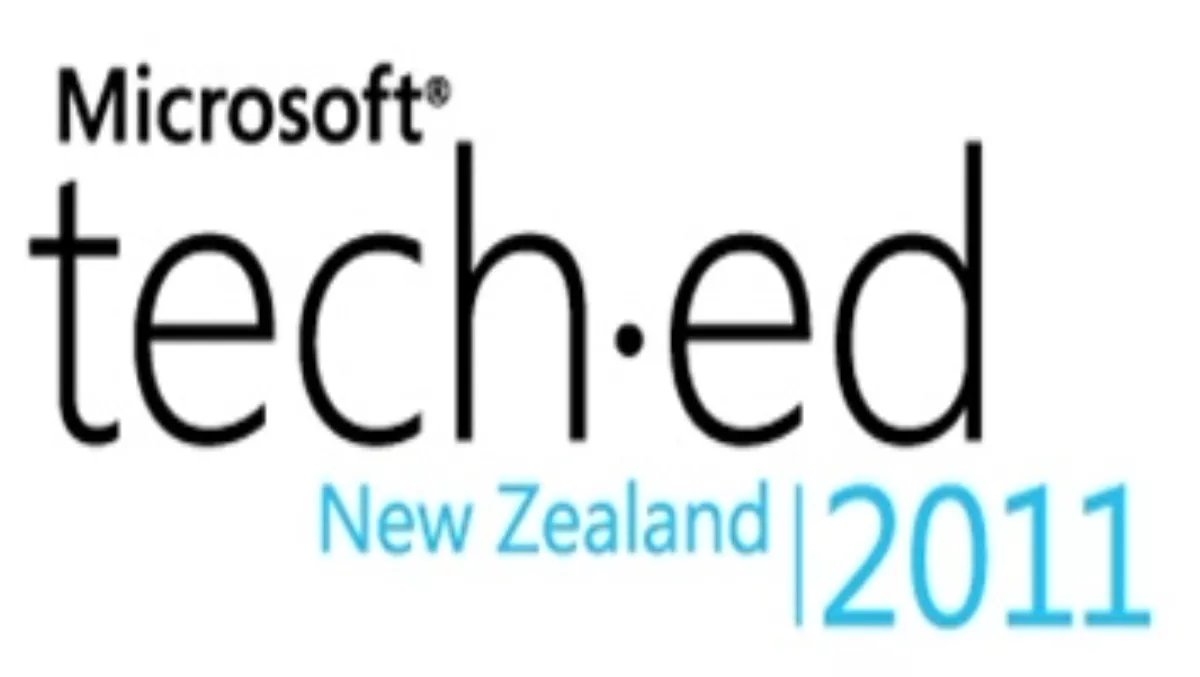 Tech.Ed kicks off next week
FYI, this story is more than a year old
With the biggest IT event of the year, Microsoft's Tech.Ed, kicking off next week, Techday takes a look at what's on offer as the conference enters its 16th year.
Keynote speakers
The event will begin with keynote speeches from Microsoft chief technology officer of worldwide services, Norm Judah, and business leader and former All Black captain David Kirk. Judah will focus on technical strategy and the need for smart people and processes in an industry built on change, while Kirk will participate in a demonstration of some of the technology being used in the Rugby World Cup, of which Microsoft is a sponsor.
Cloud & Online Services
Sure to be well-attended, this track will focus on the shift to the cloud, with particular focus on Office 365, Windows Azure, Lync, and other Microsoft Online services.
Database & Business Intelligence
Featuring international speakers as well as locals such as Intergen's Chris Auld, this track offers technical advice for users of Microsoft SQL Server, and includes a special presentation from TradeMe's head of infrastructure, Matt Van Deventer, and head of database, David Curlewis.
Development Practices & Architecture
This track will offer attendees knowledge in three streams of architecture: Enterprise, Infrastructure and Development. Keynote speaker Norm Judah is among the presenters in this track.
Development Tools, Languages and Frameworks
A technical track, attendees will learn tools for software such as Visual Studio 2005, 2008 and 2010, as well as Visual C++, Visual Basic, F# and Visual C#. Includes a session by the Joob mobile development team looking at extending applications to mobile phone operating systems.
Dynamics
This track looks at the latest in CRM and ERP in the Microsoft Dynamics software suite, including customer experiences and real-world examples.
Exchange & Lync
Attendees with an interest in email, IM, voice and conferencing technology are the focus of this track, which will offer insights into the future of the Exchange and Lync tools as they move online.
Innovation
Microsoft invests $9 billion into R & D each year, and this track will look at some of the new technologies which this investment is yielding. Including sessions focusing on the applications of the Kinect interface, this track is sure to be a fascinating look into the future.
Office & SharePoint
Offering attendees the chance to deepen their skills in the Office and SharePoint tools, this track features a special presentation from productivity expert Dr Nitin Paranjape.
Security, Identity & Management
Employees are demanding more access to information on a wider variety of devices, at the same time as malware and other security risks are becoming more and more dangerous. Attendees at this track will learn about the advances Microsoft is making in the field of security.
Web & User Experience
Featuring all the latest information on web technologies, this track will feature a wide range of presentations from speakers from around the country. Includes a special presentation from TradeMe, with representative Simon Young to unveil the trading site's latest project live on stage.
Windows Client
This track targets people who want to know how to tackle the 'consumerisation' of IT as well as those interested in Windows 7 deployment. Includes technical sessions as well as discussions around broader strategy.
Windows Phone
With the imminent launch of Windows Phone 7.5, aka Mango, this track will look at techniques for developing applications for the new OS, as well as others such as iOS and Android.
Windows Server
This track will look at the Windows Server family of products and how they can be used by a range of businesses, from SMBs to enterprises.
Techday will be reporting directly from Tech.Ed next week, so be on the lookout!
Related stories
Top stories