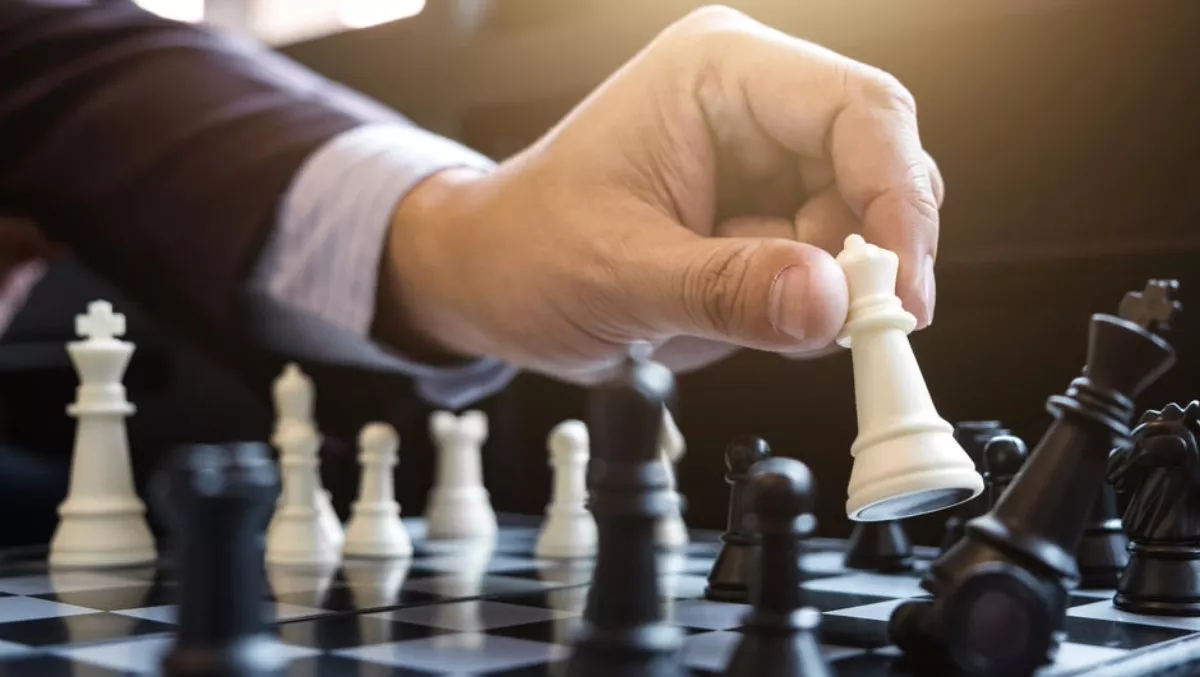 Telco market: ComCom sums up the biggest moves of 2017
Tue, 10th Apr 2018
FYI, this story is more than a year old
By Julia Gabel, News Editor
The Commerce Commission has released a new topic paper today that breaks down the key telecommunication market developments in 2017.
Key movements include:
Fixed wireless broadband enters the mainstream
The Commission's 2017 Annual Telecommunications Monitoring Report shows dramatic growth in fixed wireless, with fixed wireless connections reaching 117,000 by mid-2017.
As the paper declares, fixed wireless broadband has become a mainstream broadband option for lower demand users. The Commission finds that over the past year Spark and Vodafone have both refocused their marketing to present wireless broadband plans as the clear option for consumers seeking home broadband with low-medium data caps.
Additionally, Skinny introduced a new low cost ($40 per month) fixed wireless plan in early 2017, the Commission reports.
More retailers start bundling electricity with telecommunications products
The number of retailers selling telecommunications services bundled with electricity to households is on the rise, the Commission reports.
Last year, both telecommunications and electricity retailers began offering bundled services.
Previously Trustpower had been the only retailer to offer bundled electricity and telecommunications services.
Internet of Things (IoT) networks on the rise
Several mobile network operators in New Zealand announced the rollout of various IoT related networks, including Spark and Vodafone.
The Commission reports that the increase in IoT networks came after one specialist IoT network, KotahiNet,commenced operations in 2016.
The Commission also states the value these specialist IoT networks is yet to be proven.
The IoT network developments in 2017 were:
To enable IoT, Vodafone and Spark both announced the rollout of low power wide area networks last year.
The Commission reports that Vodafone will deploy mobile network based NarrowBand IoT (NB-IoT) technology for which there is a global standard. This was successfully tested on its network with its technology partner Nokia in September 2016.
Spark's network is being developed by Kordia, and will operator on the low range (LoRa) network standard, another global standard for IoT, the Commission reports. A significant portion of the network is expected to be operational by June this year.
Spark is also advancing plans to deploy mobile network-based IoT networks (LTE-M1 and Narrow-Band LTE).
Reliance on single international cable system ends
For the first time since 2000, a new international fibre optic cable connecting New Zealand to the outside world went live, the Commission's paper states.
The new cable was the Tasman Global Access cable between Raglan and Sydney.
The Commission explains that the commissioning of this cable means the country is no longer reliant on the Southern Cross Cable for the transport of almost all its international telecommunications traffic.
Telephone exchanges won't exchange telephone traffic for long
Spark announced in April this year that it will turn off its publicly switched telephone network over the next 5 years and move to a next generation IP-based network, the paper states.
Additionally, Vodafone will migrate residential landline customers to voice-over-broadband, the Commission reports, adding that conventional phones will need to be connected to a home modem to be converted to IP.
Fibre overtakes ADSL
The strong growth in new fibre connections was maintained throughout the year with total UFB connections exceeding 500,000 by the end of 2017, just overtaking ADSL copper broadband connections, the paper states.
On Chorus' network, monthly data consumption increased from 106GB per copper broadband line in December 2016 to 141GB in December 2017 compared to an increase from 209GB to 250GB for fibre, the Commission states.
The average connection speed increased from 19Mbps to 29Mbps over the year for copper broadband lines and from 120Mbps to 142Mbps for fibre.
Large data bundles for mobile phones
The paper indicates that 2017 was the year of mobile phone data bundles.
The paper states that last year, mobile network operators all rolled-out various phone plan bundles that included much more data than had been previously offered.
All operators now offer plans that include at least 15gb of data per month.
The Commission reports that the rapidly increasing demand for mobile data is likely driven by the increasing use of video on mobile phones, as well as social networking, which is becoming more media-rich.
TV over the internet becomes common
According to IDC, 22% of New Zealand consumers said that streaming was their primary method of programme viewing, which is equal to the US and well above the worldwide average of 14%.
TVNZ started live streaming all its channels from mid-2017, the Commission reports, and Freeview announced that it would offer a full IP TV services in early 2018.
The paper states that in mid-2017, TVNZ publicly stated that TVNZ OnDemand had an average weekly reach of 240,000 viewers and 1.5 million streams.
The Commission also found that bundling of video streaming services with telecommunications services became more common in 2017.
Spark began offering bundles with Netflix in addition to its own Lightbox service and Vodafone began offering bundles with Sky's Neon service.
The Commerce Commission's Telecommunications Market Development in 2017 paper also includes a comprehensive month-by-month break down of the telecommunication market in 2017.
The topic paper can be viewed here.