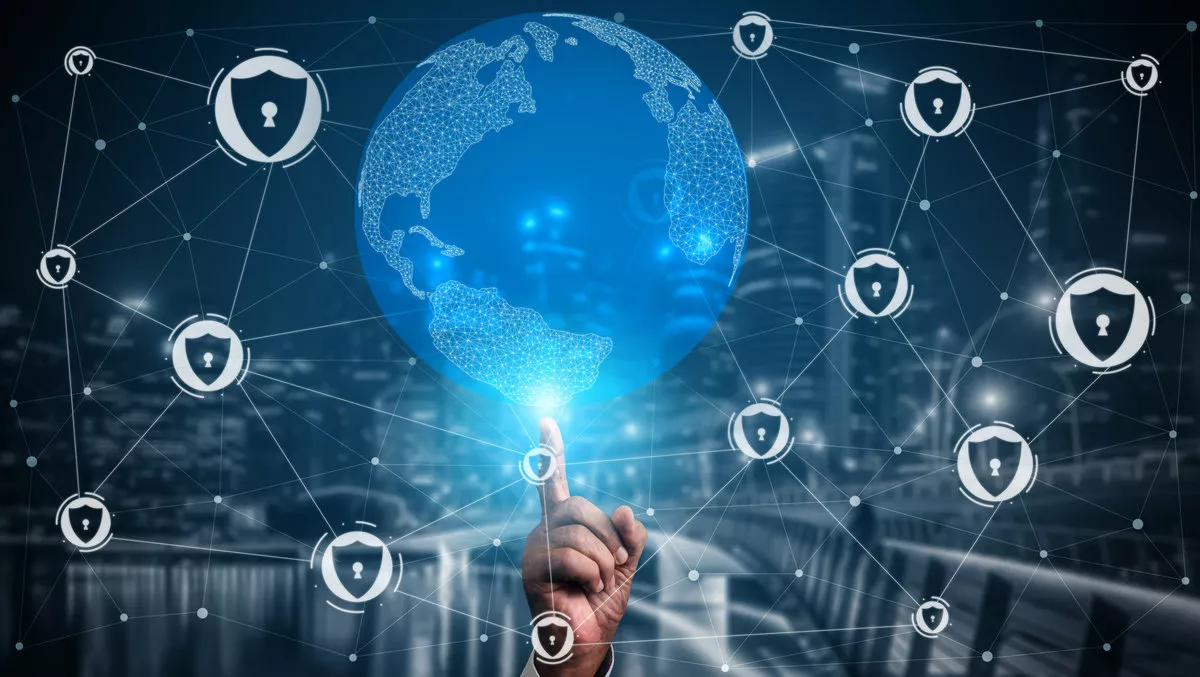 Telcos must step up with stronger protections on user data – Fortinet
Mon, 19th Aug 2019
FYI, this story is more than a year old
There are no sidelines when it comes to cybersecurity.
That's because everyone is a player.
Students in the classroom, salespeople on the road, office-bound support staff, C-level executives and mobile users everywhere.
Cyberspace isn't just a business medium.
It's an essential component of modern life.
And, as such, it has to be kept secure.
Nobody wants a security breach yet too many people think that security is 'someone else's job'.
And they are right.
Enterprises, telcos, ISPs, schools and businesses shouldn't have to rely on proper user behaviour to ensure security. It just won't happen.
Users have a responsibility for their own security, of course, but the attack surface is expanding so fast that even the most tech-savvy texter can get caught out.
It's up to the service provider, then, to provide the basics of a secure environment so that even careless users can be protected on-line.
Schools protected – what about the home?
Education is a perfect example.
At schools across New Zealand, Crown company Network for Learning is using Fortinet firewalls to protect students and staff against online threats, such as phishing and ransomware and provide more advanced web filtering tools to keep students safer online.
And they give school administrators better tools to block the use of VPNs (Virtual Private Networks) used by students attempting to bypass web filtering.
At school, students are protected.
But why shouldn't that same level of protection be available to those students at home?
Not to mention mum, dad, gran and all the cousins?
It's too easy to buy a mobile phone, connect to the home network and inadvertently download malware or ransomware that, at best, impedes fast access and, at worst, results in encrypted data and photos.
Time for telcos and ISPs to step up
Schools have stepped up to protect students.
Why not telcos and internet service providers?
Who wouldn't pay a modest monthly fee on their mobile plan or home broadband/fibre package for comprehensive security?
Many telcos and ISPs provide basic security and premium packages for subscribers, but these are geared towards consumers and don't really offer the same levels of protection or flexibility that an enterprise-grade security fabric provides.
The capability for service providers to up their security game is in place, right now.
And New Zealand telcos and ISPs don't need to stop at personal protection.
They can take advantage of these same capabilities to provide enterprise-grade comprehensive security fabric protection on a Security-as a-Service (SaaS) delivery model.
About the author
Jon McGettigan is Fortinet's Senior Regional Director, Australia and New Zealand. As such, he is responsible for driving Fortinet's continued expansion in New Zealand through building and maintaining relationships with businesses, partners and staff. As a senior executive, he understands the risks, motivations and opportunities that face IT managers as they transform their networks into 21st century revenue centres.
About Fortinet
Fortinet (NASDAQ: FTNT) secures the largest enterprise, service provider, and government organisations around the world. Fortinet empowers its customers with intelligent, seamless protection across the expanding attack surface and the power to take on ever-increasing performance requirements of the borderless network - today and into the future. Only the Fortinet Security Fabric architecture can deliver security without compromise to address the most critical security challenges, whether in networked, application, cloud or mobile environments. Fortinet ranks #1 in the most security appliances shipped worldwide and more than 375,000 customers trust Fortinet to protect their businesses. Learn more at the Fortinet website, the Fortinet Blog, or FortiGuard Labs.
Fortinet Security Insights is a series of hard-hitting discussions of trends in the cybersecurity world, how they will affect your enterprise and what you should be doing to prepare for digital transformation.