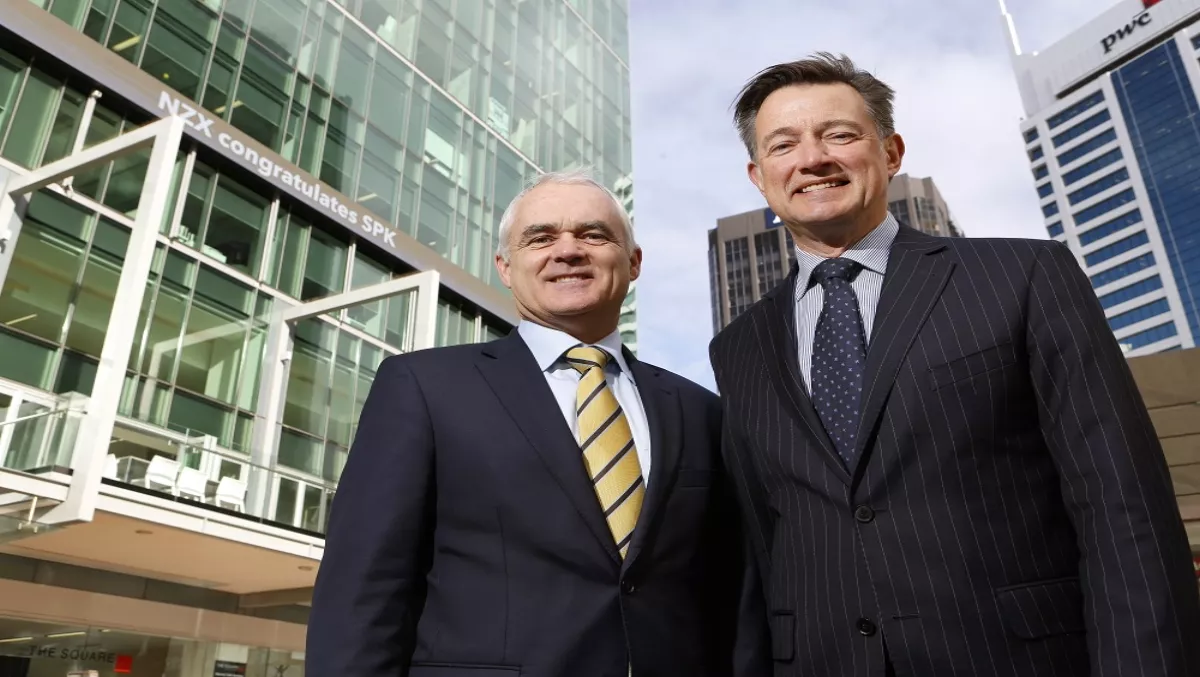 Telecom makes digital mark... officially changes to Spark
FYI, this story is more than a year old
The company that for the past 27 years New Zealanders have known as Telecom has today changed its name to Spark New Zealand.
Managing Director Simon Moutter says the decision marks the latest and biggest step in the company's transformation over the past 18 months, reflecting huge industry changes and global shifts in communications technology.
"We now do much more than provide a copper line telephone service and we no longer own the fixed line network," Moutter says.
"We're into a whole raft of new technologies…business cloud services, data centers, Internet TV, whatever new is around the corner."
According to Moutter, the Telecom brand "simply didn't reflect this new world."
"Over the past 18 months we've listened carefully to our customers, improved services and lowered our prices dramatically," he adds.
"We've innovated with public WiFi zones, launched new Cloud services, partnered to offer free Spotify Premium, launched Ultra Fibre, and more.
"But despite all these changes, we know many New Zealanders – particularly among the half of the population who are under 35, or those from more diverse backgrounds – think Telecom is 'not for them'.
"The same applies to former customers who may have left us many years ago."
Moutter believes the success for any business means staying relevant to existing customers while also attracting new ones.
"Spark will be a stimulus for new customers to take another look at what we have to offer, and we think they will be pleasantly surprised," he adds.
Moutter says the change to Spark is not about dismissing Telecom's heritage, but rather about building on it and taking it into the future.
"We know many of our long-standing customers are happy with the Telecom brand," he adds.
"That's fantastic, and these customers are hugely important to us.
"As Spark, we're absolutely committed to continuing to deliver and improve the services our current customers value while also building a business that will keep them at the cutting edge of global technology."
Gen-i... Spark Digital
Moutter says that another big part of the brand change is the company's medium-to-large business and IT services division, Gen-i, becoming Spark Digital.
"The needs of our business, enterprise and government customers are changing just as fast as those of consumers," he adds.
"Spark Digital will provide our customers with ready access to leading infrastructure, capabilities and skill sets as they meet the demands of an increasingly globalised, connected and mobile customer base.
"Today, technology is a vital part of all our lives and businesses – allowing us to do amazing things we wouldn't have thought possible even a few years ago.
"As Spark New Zealand we're determined to deliver for our customers and for the future of New Zealand."
Related stories
Top stories