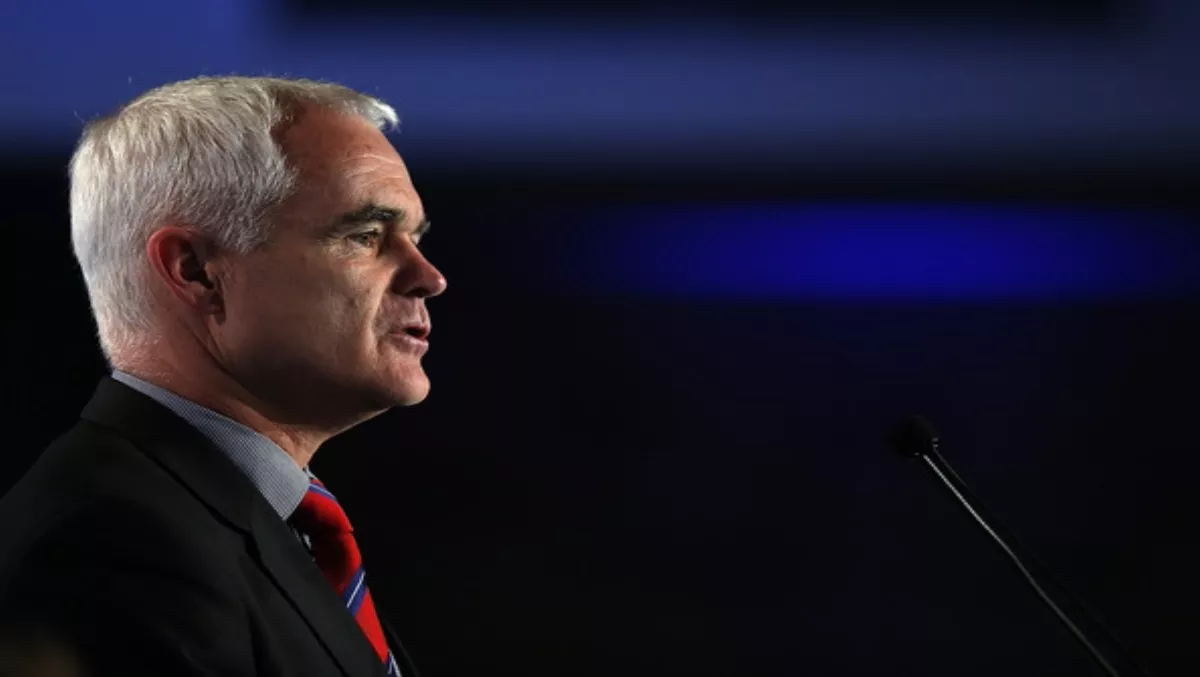 Telecom nails $83m 4G auction bid
By David Williams,
Wed 22 Jan 2014
FYI, this story is more than a year old
Telecom has today become the successful bidder in the auction of the final 2x5 MHz lot of 700 MHz radio spectrum, after putting forward $83 million for the final lot.
In addition to the total of $66 million for three lots in the initial auction round, the New Zealand government says the purchase of a fourth 2x5 MHz lot is conditional upon approval from the Commerce Commission.
"We are very pleased to have been informed that we have successfully secured a fourth lot of 700 MHz spectrum," says Simon Moutter, CEO, Telecom.
"This fourth lot will provide significant benefits to customers in terms of the potential speed and capacity of Telecom's 4G mobile network.
"The more of this 700MHz spectrum a carrier has, the faster the speeds it will be capable of offering and the more data it can carry, so this fourth lot puts Telecom in the best position in the market to deliver a very high-performance 4G mobile network for New Zealand, including in less densely populated areas."
Moutter says the success demonstrates Telecom's "absolute commitment to being the leader in mobile and data network capability" and "provides a strong foundation for Telecom to continue to deliver world class mobile and data services to New Zealanders across the country."
"We've now got a leading data network integrating 3G, 4G, WiFi, ADSL, VDSL and Fibre backed up by a nationwide optical transport network that is underpinning anytime, anywhere connectivity for customers," Moutter adds.
"With the addition of this 700 MHz spectrum, we will be in a very strong position to support New Zealand's data, mobility and digital services future."
In the first round of the auction, announced on 30 October 2013, Telecom and Vodafone each successfully bid for 2x15 MHz (three lots), while 2Degrees successfully bid for 2x10 MHz (two lots) leaving a single 2x5 MHz lot unsold from the available nine lots.
The auction for this lot has proceeded over recent weeks at $1 million increments for each bidding interval, starting from the $22 million reserve price. The significant price premium over the reserve price reflects the customer benefits that this additional fourth lot will provide to Telecom's mobile network in future years.
A final assignment process, during which each successful bidder will bid for a location within the spectrum band, is still to be held.