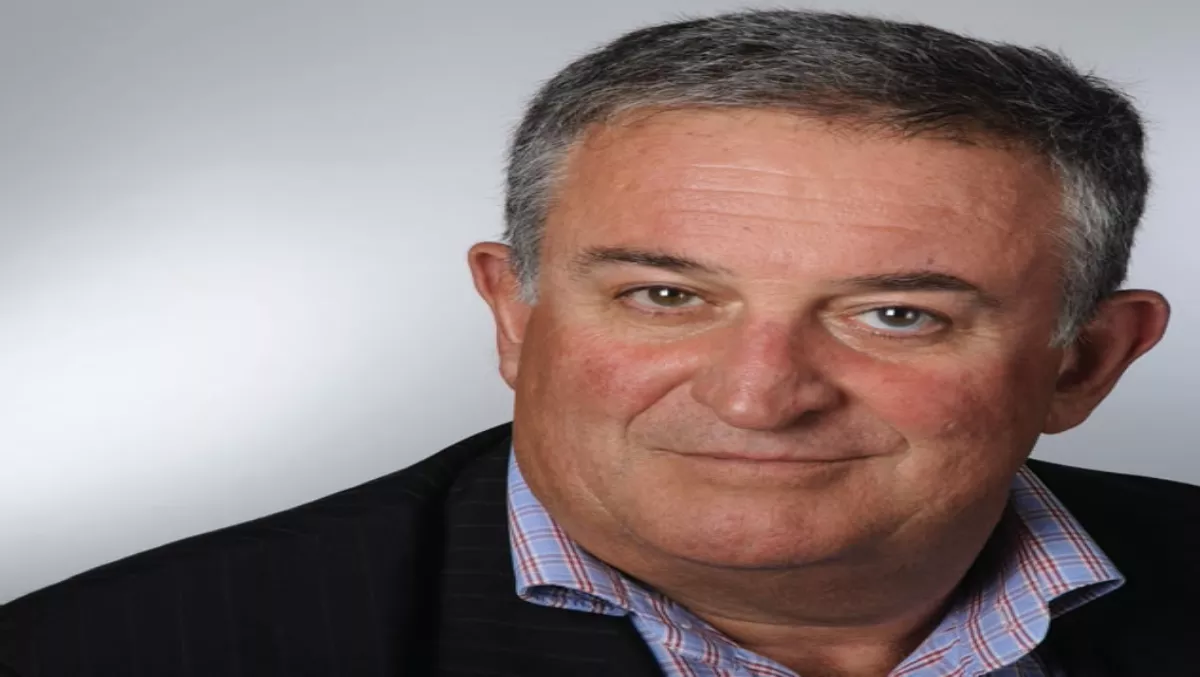 Telecommunications Forum - Chief Executive David Stone - Profile
Tue 1 Dec 2009
FYI, this story is more than a year old
After a six-month gap the Telecommunications Carriers Forum has appointed a new Chief Executive – David Stone, the former head of regulatory affairs at Vodafone.
Stone was Vodafone's representative on the TCF board, and he's worked closely with the organisations  closely associated with it, such as the Numbering Administration Deed (NAD) and the newly formed  Telecommunications Industry Group (TIG).
The TCF's main role is to draft self-regulatory codes that work to both forestall and to facilitate regulation.  For example, the Local Loop Unbundling working party ironed out the issues as to how Telecom's  competitors could physically put their equipment into an exchange (that is, how should an exchange be  partitioned, how long should it take technicians to connect customers, etc).
Stone can already see a role for the TCF should ICT Minister Steven Joyce decide to regulate Mobile  Termination Rates. In fact Stone goes further and suggests that a lot of the negotiation between the carriers  and the Commerce Commission over MTRs might have taken place inside TCF forums.
"Had I been in place (as CEO) earlier, then conceivably the TCF would have perhaps sought a role in trying to  build a consensus ahead of the determination to regulate, as part of the process following the last lot of undertakings," he says.
Stone regrets the six months between the resignation of the former CEO Ralph Chivers (who left to become  programme manager for the government's Ultra Fast Broadband (UFB) rollout) and his appointment, but if he  had he been in place, how could the TCF facilitate discussion on MTRS when 2degrees is no longer a  member?
"One of my greatest KPIs is to get them back to the table. How? That's a question I can't answer yet, other  than the fact that they need to be. It's all very well to be sitting out chucking rocks, but whether they like it or not they've got $250 million invested, and they're part of this industry and that comes with responsibilities."
Stone is known throughout the industry as a straight shooter, or in his words: "I have a reputation for not  playing games; what you see is pretty much what you get and I have worked in both the challenger space (he  was with Clear Communications prior to Vodafone), new entrant space and the established company space."
As promised, he doesn't mince words when asked about the government's Ultra Fast Broadband initiative,  although he prefaces the comments by claiming it is his personal view, not the TCF's. He says globally there is  general consensus for next generation broadband networks and if left to the market, high-value customers  will be served but everyone else will miss out. However, locally the MED has made it clear it would prefer  there be no vertically integrated monopolies, because in theory this will create further competition.
"What it (UFB) doesn't do right now is take into account those parties that have invested in and have a  significant chunk of infrastructure which may end up as a stranded asset, and this is the issue that Telecom  faces right now and to a lesser extent, TelstraClear.
"Vodafone's rather more fortunate, as are most my smaller constituents. There's an interesting dance  currently being undertaken, so it appears from the side lines, but if you materially disadvantage an existing  investor then it will inevitably impact on future – it could have a smothering effect on investment. Unless you  know what the rules are when you invest, why would you put your money in?"
Stone says while there has been consultation between individual telcos and the government, there has been  less industry-wide consultation
He hopes that in his new role, he can guide the TCF to play a part in building  consensus among his members and "trying to sell the story to those that are regulators, to those that make the  changes, to ensure the greatest benefit flows to NZ Inc".
Isn't that the job of the TIG?
"The TIG has a different membership to the TCF for a start, most notably the absence of TelstraClear. So  you have one of the three tier one players not participating. Secondly it's a CEO forum first and foremost, and it has a really important role in finding structure where the heads of the industry can get together and explore  issues of common interest.
"The TCF on the other hand has a more comprehensive membership, with the notable exception of 2degrees,  and the TCF has a proven track record of being able to deliver self-regulatory outcomes in the form of codes,  guidelines, etc, so some could perhaps characterise the difference between the TIG as the talking body, while  the TCF is more the doer, and I'm not offering that pejoratively," he says.
One of the biggest successes for the TCF was the establishment of number portability in 2007 after a decade  of wrangling within the NAD. At the time it was reported to have cost the industry around $80 million and it is  only now, with the entry of three GSM networks, coming into its own. Stone says with around 250,000  numbers ported to date, each port works out to be roughly $500 each – it's a high price for competition.
"I guess the point I'm making is that it's a relatively expensive industry solution and the money that you spend  on that is not something you spend on other things. These days it's about balancing; weighing up the cost of competition with investment – this is a fast changing game which requires constant investment to  maintain the change When you look at technology horizons in telecommunications being three years and less,  you don't have a lot of time to deliver a ROI," he says.
"The other thing to bear in mind is, if you soconstrain an industry that growth becomes difficult, then the  capital available for the investment just ain't there."
As TCF CEO Stone will report to a board made up of  representatives of the three tier one telcos, as well as  two representatives for the tier two and three telcos. In addition there is a non-voting consumer position,  currently held by TUANZ, and independent chair Richard Westlake.
Administrative support is provided by ONZL, the organisation that also provides support to the TIG and  NZICT, as well as running the country's numbering system.
The arrangements appear to suit Stone, who was so keen to get started in the role he took up the job a week  early, on November 25th.
"I do have a passion for the industry. This is the best industry going, I love it and I want to see it prosper," he  says.
"We could stuff it up big time if we don't watch it. There is a history in this market of unfortunate  decisions being made and living with the consequences of those decisions."