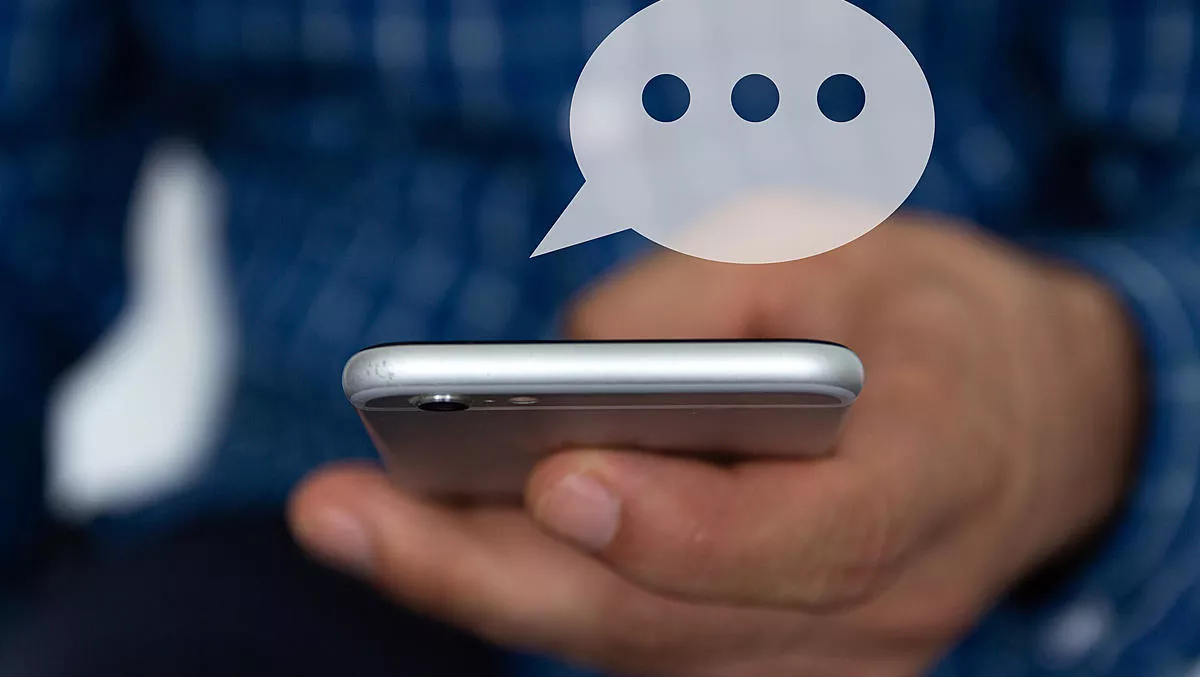 Texting for business a vital communications tool
FYI, this story is more than a year old
Text messaging is no longer just a consumer past time – a new survey by has revealed 80% of people use text messaging for business, and 15% say over half of their texts are sent or received for business purposes.
While more than half of the people surveyed (56%) use 2-3 messaging apps on a regular basis, 72% admit they prefer SMS texting, the survey revealed.
RingCentral says all of the back and forth on preferred business communications tools can put businesses at risk of overloading their employees.
"In fact, 42% of survey respondents admitted feeling "communication overload" from time to time, with too many apps to check for messages on a daily basis," the company says.
"We believe the cause of it of this overload is digital communications fragmentation, the all-to-common situation of having too many communications and collaboration tools, in addition to too many emails received on a daily basis."
RingCentral says the employee feedback in its survey suggests a need for companies to adopt the right business communication tools, policies and procedures to empower texting, calling, messaging and online meetings, through more efficient communication platforms.
"As new communication preferences emerge, employees and employers must devise a system that prevents communication overload, while enabling efficient communication both internally and externally," it says.
Preparing employees with the right tools to call, text or message one another should remain a top priority to help workplace productivity and efficiency.
"Across all generations and genders and at home and at work, the sheer number of text messages people send and receive is astonishing," the company says.
Nearly one-third of respondents to the survey claim to receive 21-40 texts a day. Ten percent receive 60 or more text messages per day.
"But even more surprisingly, our habits with quick response time and text protocol are evolving and driving this change," RingCentral says.
Thirty-five percent of business professionals claim they can't go over ten minutes without responding to a text. The survey also revealed 'alarming' statistics about texting while driving – 20% of business professionals admitted to texting and driving that same day, while 8% of the general population said the same thing.
Employees are bringing habits from personal communication, like using emojis and voice to text dictation, to their texting habits at work.
Seventy percent say they always or sometimes use emojis and images in texts for business communication, and 50% use voice to text dictation.
The takeaways are clear, RingCentral says. "Even though texting is preferred over messaging by many people, employees need to be better well-equipped to communicate with all modes of communication effectively.
"The issue of communications overload means there's many gaps to fill and employers are still struggling to utilise proper communication platforms and enable today's modern distributed, and highly mobile workforce productivity."
RingCentral says giving employees the flexibility to communicate with their preferred style is a top priority, and it's important to not loose sight of the power of an integrated communications platform and the role that a cloud-solution such as RingCentral can play in driving a complete business communication strategy.
Related stories
Top stories