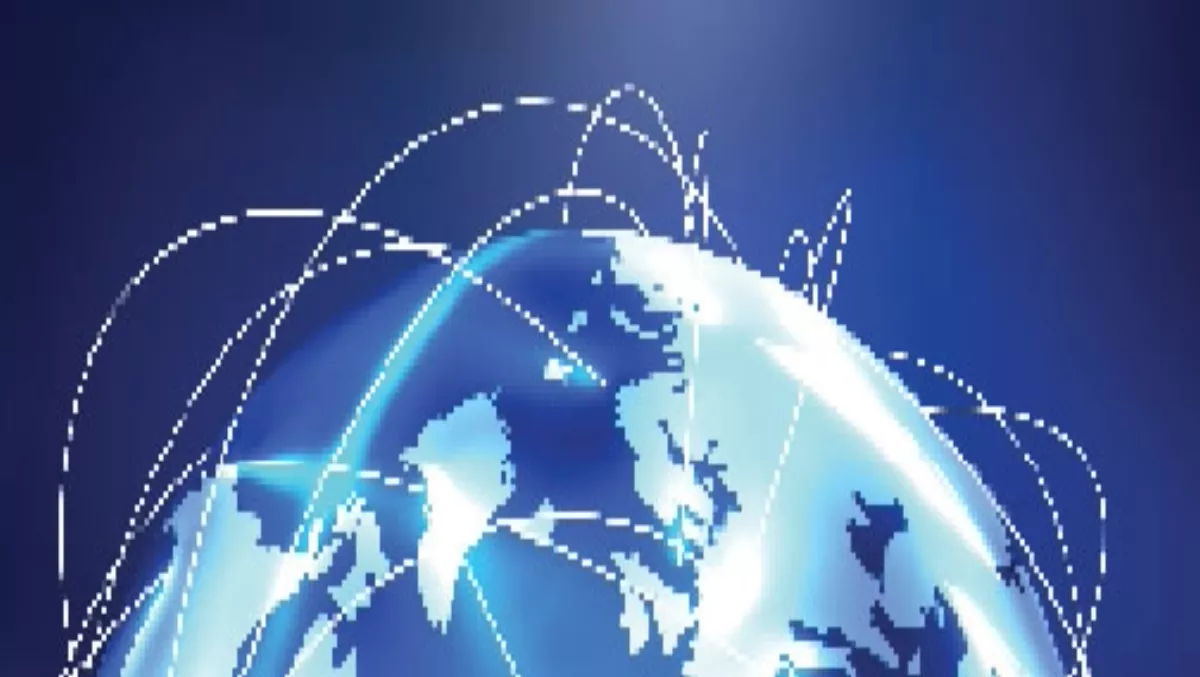 The coming of age for UC
FYI, this story is more than a year old
We have entered a new era of communication where software powered voice and unified communications technology can now be custom built to fit the specific organisational and communications needs of your business. Unified Communications (UC) as it's commonly referred, describes a set of technologies and solutions that allows you to communicate and collaborate more effectively on any device, anytime and from anywhere. Companies, who have succeeded in embedding UC into their workplace, have developed a UC strategy that embraces and unifies their entire organisation. This allows people to have more meaningful collaboration and conversations that defy distance, cost, time and reduce business disruption. This significantly improves learning and retention as well as overall productivity, efficiency and customer satisfaction. Identifying the right solution If you are considering UC for your business, the advantage is compelling. It allows you to create a tailor made communications platform that fits the needs of your business, organisational processes and how your organisation prefers to communicate both internally and externally. For companies looking to integrate a UC strategy within their organisation there are several technical and strategic issues to consider, including:
Are you considering an open standards 'best-of-breed' solution that could involve managing multiple vendors or are you looking for a complete solution from one vendor?
What is your timeframe for UC and video implementation? This will depend on your business and the readiness of your people to make the change. For some companies a phased UC implementation works well, while others prefer to introduce a new UC system all at once.
Do you want to buy and manage the UC network yourself, or buy the equipment and have someone else manage it for you? Or will you completely outsource and have it hosted outside your business?
Is your network prepared? Does it have the right bandwidth and quality of service to support real time IP applications? It's worth considering that real time audio and video applications have more stringent network requirements than data applications like email.
Building your UC architecture While there has been much discussion within the UC industry around operating standards, interoperability, partnership and integration, there are two common UC architecture platforms to consider. 1: "Islands and Bridges" This approach takes individual communications solutions and connects them together. The individual solutions often use proprietary signalling and the solution relies on gateways to connect the pieces together. It can work and may be a good alternative to use existing investments. However, there are some limitations such as reduced functionality and experience, higher complexity, and higher cost. There are issues with this approach due to its interoperability limitations and total cost of ownership. It can be used as a UC transition strategy or is simply how some vendors choose to build their UC solution, dependent on individual requirements. 2: "Truly Unified" This model can also be described as a 'hub and spoke' model and requires a core platform (the hub) that uses open standards as is designed to combine various UC solutions into a truly unified service. This becomes the UC 'engine room' and its entire system capabilities are linked and operated from this central core. The core platform has the ability to connect all the system capabilities from the central hub including voice, video and desktop. All elements of the central core support different network languages, including SIP and H.323. This open standards platform works well to seamlessly connect multiple devices across multiple platforms. It offers customers choice while leveraging existing IT investments, however, clarify that your existing applications and equipment can be migrated seamlessly to the new system. Selecting the UC partner Once you have decided on your architectural platform you need to decide on a vendor strategy. You can choose to go with a single vendor that can supply a single solution that meets all of your needs, often referred to as the 'one-stop-shop' approach, or you can choose a number of vendors who collectively provide a 'best-of-breed' solution. A 'one-stop-shop' approach works for those companies who only want to manage a single vendor relationship. Organisations looking for an open standards 'best-of-breed' solution are often seeking the flexibility of interoperable solutions that can integrate with their existing enterprise applications and can be upgraded or added to over time. Whichever route you decide to take with your vendor, make sure you select a partner who understands how to build a solution around your specific business processes. Remember to also get business managers from your organisation involved so you can determine those specific needs driven by your business processes. Managing a successful transition Below are five top tips to help you make a successful transition to unified communications within your organisation: Ensure you have a long term UC strategy. Even if you are only looking to start small and implement a phased transition to UC, you must know your overall strategy so decisions made today won't preclude you from your future UC needs. For example, mobility is becoming increasingly important as more and more companies realise that where their workforce is based today may not necessarily be where they will be based tomorrow. It's important to remember that you do not have to do everything right away as long as you have a plan for the future. Focus on applications and value, not just products, to achieve widespread adoption. Unified communications users must become aware of the business value within a UC environment, and training should focus on best-practice with a clear value proposition of the benefits and how it will improve day-to-day workflows. Run a pilot study to test your UC concepts on a smaller scale before widespread launch. Decide what trial groups you will focus on e.g. early adopters who may act as evangelists and help others adapt within the organisation. Ensure you communicate effectively, giving employees clearly defined goals and tools including training. Have leadership support to ensure success from the top down. When securing leadership support, ensure you speak in their language, linking the objectives of the UC strategy to real business issues and measurable outcomes e.g. cost savings through travel, faster decision making and improved productivity and collaboration. Make sure your network and systems are ready. While this may seem straight forward, it cannot be underestimated: your network and systems must be ready. If you don't have available network bandwidth on your Wireless Access Network (WAN) there is little point trying to implement video; you will most likely have a poor experience with varied results which will not result in confident adoption. Look for those video solutions that require less bandwidth. The UC evolution Unified communications is continuing to develop and transform the way we communicate. Currently, we are continuing to see a trend towards interoperable, open-standards based solutions with the majority of vendors moving in this direction. Recently a consortium of global service providers, including Polycom and Telstra, established the 'Open Visual Communications Consortium' to enable visual B2B communications beyond corporate firewalls and proprietary video platforms. Interoperability is best served by open standards architecture and provides:
Highest strategic value
Seamless interoperability from different vendors without compromise or complexity
High degree of flexibility, choice and efficiency
Protection from single vendor lock-in
Innovation and investment protection
Path to grow UC strategy over time versus "rip and replace" strategy
Pervasive video continues to evolve as more people want to use video outside of the boardroom, on their desktop and mobile devices. On premise or via the cloud, the UC industry has continued to improve the quality of video, making it more productive for business by being easier to use. Increased demand for mobility and improved UC technologies are ensuring these mobile devices can be integrated to enable a single contact number, often empowering remote or mobile workers. The cloud will have an increasing impact on UC as it delivers the ability to make the connection from anyone-to-anyone using applications such as voice, desktop, and instant messaging. It requires new business models and innovative communication technology to realise its full potential.
Related stories
Top stories