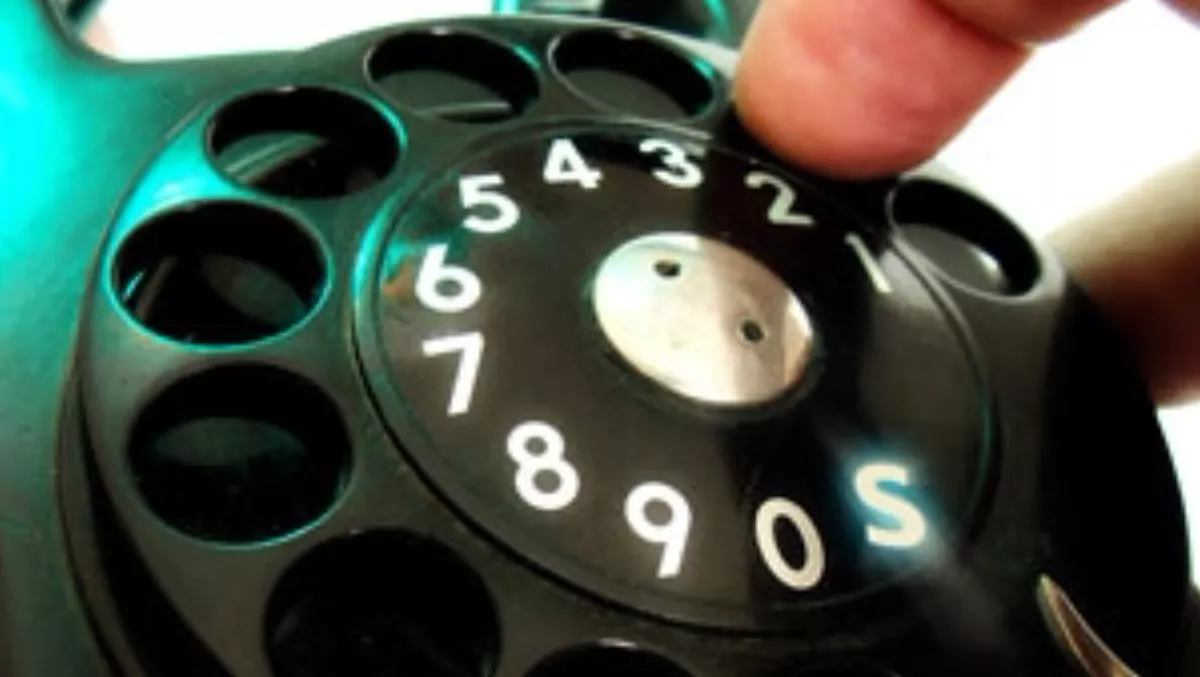 The evolution of VOIP
FYI, this story is more than a year old
It's remarkable to think that little more than a decade ago the sole use of VoIP (Voice over Internet Protocol) was a fun and alternative way for friends to communicate with one another. A lot has changed since then. Today VoIP is enabling organisations to drastically reduce their costs, quickly set up contact centre operations and revolutionise customer service.
It's a massive shift from talking to relatives and friends on a Skype call with conversations sounding like both parties were wearing scuba gear to where we are today. Every day we are finding more and more benefits of utilising business grade VoIP.This includes everything from running contact centres with 500 seats without a phone line to the building, provisioning a contact centre in 45 minutes for disaster recovery, answering and handling thousands of calls in the cloud during extreme peak periods, and using smart phones for mobile contact centre staff.VoIP uses the same principle of transporting data over the Internet as an email or instant messaging, but instead with the human voice.
The analogue audio signal is digitalised, broken down, packaged and transmitted, before being received and decoded to replicate the original voice stream at the other end. It's ideal for point-to-point communication from one PC to another. All you need is an internet connection, a laptop and a headset.In the early days, the challenge with this model was the lack of good quality internet connectivity.
A lot of early VoIP was transmitted over extremely poor dial-up or at best very slow broadband. While the poor quality of service was often frustrating, the benefit of communicating with friends or family over long distances with no phone charges made it acceptable.This was very different in the context of professional communication with customers where the technology was deemed too unreliable for many companies.
This is why a lot of CTOs preferred to stick with trustworthy traditional telephone lines to manage their valuable calls.
When internet speeds increased and bandwidth became more affordable, the adoption of communication over the internet accelerated. Consumer VoIP providers like Skype boomed in popularity as internet users quickly embraced the technology for daily communication.
Soon businesses began to realise that the advantages that could be gained using VoIP easily outweighed negative perceptions of the technology. Many forward-thinking companies looking to upgrade their IT systems were quick to adopt it, but by far the biggest driver for mass take-up was the cost benefits when compared to traditional solutions. The impact on the bottom line is something that speaks to any CEO or CTO.VoIP and CloudBecause VoIP is based on IP technology, the service can also be deployed in the cloud and integrated with other existing cloud technologies. Not having to heavily invest in internal IT infrastructure and having usage billed by a pay-as-you-go model means businesses can concentrate more on their IT strategies, rather than the expense of installation and maintenance.
Another, more advanced benefit for a contact centre using IP for their phone system is the elasticity that comes with using the cloud. Being able to scale usage up or down accordingly when more users are added, or when circumstances change, cancels out the guesswork for a CTO around a company's IT requirements for the future.
When NZ Post-owned interactive networking site, Localist needed a fast and inexpensive solution for their call centre, it turned to VoIP. Having already embraced cloud-computing technology for its CRM and other applications, putting its call centre technology in the cloud simply made more sense than investing in an onsite contact centre system.
Within two months Localist went from an empty office space to a fully functioning contact centre of around 45 people.
This simply wouldn't have been possible with a traditional set up. The biggest advantage for Localist however was the ability to integrate other cloud technologies with its contact centre service to create a single customer view across all the customer interaction.
This is hugely important for managing customer service processes.
Disaster recovery isn't something that needs to worry Localist either. In the unlikely event staff needed to vacate the office and move the contact centre to another location, it's no big deal; there is no installation so a contact centre agent can be ready in a matter of minutes. All users need is their laptop and an internet connection. By the same token, having no fixed point of connection allows users to access the service from remote locations, or from home if necessary. This gives Localist even more flexibility in how it manages call centre operations.
Making the most of VoIPSo what does your company need to do in order to embrace the advantages of VoIP?You need to understand the critical elements that contribute to the success or failure of a VoIP implementation. CTOs need to clearly understand that, unlike data, voice is a real-time application and that any compromise could have damaging effects. The provision of sufficient network infrastructure plays the most important role, followed by bandwidth and the prioritization of traffic within the network. If your network does not give voice a higher priority than data, it's possible that the guy in your office watching YouTube videos could be causing serious voice quality issues.
Success is all about understanding your requirements, auditing your current infrastructure, and upgrading any deficiencies. If you can ensure these steps have been completed successfully, then your organisation will reap the benefits of VoIP.The future of contact centresNow that VoIP has evolved from a consumer grade novelty to a commercial grade technology, the definition of a contact centre is changing shape at a rapid rate.
In the days before VoIP a busy customer service team would have to be located in one physical location. The contact centre required a lot of expensive phone equipment and many phone lines connected to it, giving the CTO no option.VoIP has totally changed all that as physical phone lines and expensive hardware are no longer required to manage an enterprise or SME contact centre. A company that has a series of contact centres across multiple locations can now utilise VoIP, and combine their resources into one single contact centre.
This evolution continues even further with companies who previously had no official contact centres now able to link local customer service employees together as part of a virtual contact centre. For example, a travel agency with 200 franchise offices each with two service representatives can now use VOIP to create a single 400 seat contact centre!
There's a lot for CTOs to take into consideration, especially when IT technology is evolving at such a rapid pace. The reward for forward-thinking companies isn't just the improved experience for customers, but the savings they can make and the rate at which they can embrace new technologies and services in the future.
Related stories
Top stories