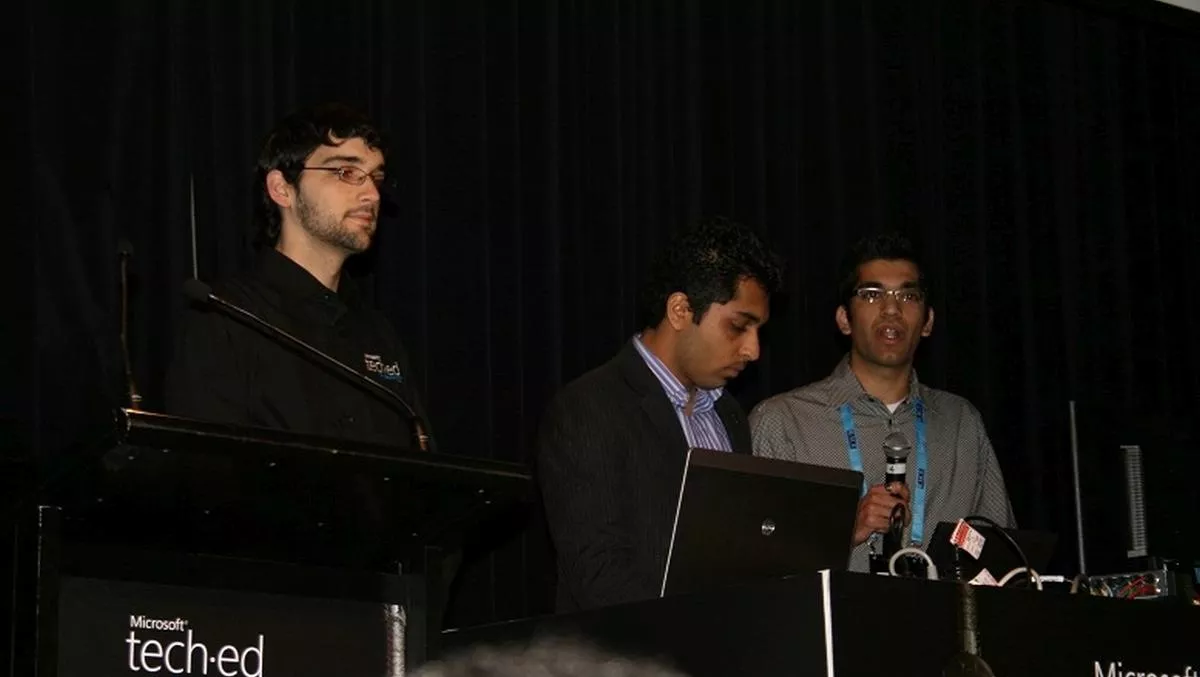 The future of innovation
Thu, 25th Aug 2011
FYI, this story is more than a year old
Four groups of New Zealand University students have shown off their entries to the Imagine Cup, an international competition that asks entrants to create economically viable yet socially beneficial business propositions using technological solutions.
Presenting on the second morning of Tech.Ed, the groups included the winners of this year's New Zealand competition, who went to the worldwide finals in New York just a few weeks ago.
Team SkyEye – DriveSmart
The first team to present was Team SkyEye, who displayed their DriveSmart smartphone driver assistance app.
The app features several tools designed to encourage safer driving, including a lane departure warning, a following distance warning, and a drowsiness detector.
Each tool utilises the smartphone camera, and the app also includes a platform for reporting other accidents to enable emergency services to provide assistance more efficiently.
Team Unite – Homelink
This team offered a tool called Homelink, which is designed to allow people with disabilities to turn home appliances on and off using their mobile phones.
The tool links a mobile phone app with a central home control unit that in turn links to 'smart switches' that turn devices on and off from their wall sockets.
Because it runs from a mobile phone, the user can also control their appliances while away from their home. The team says the tool has further applications for consumer power saving.
Team MCG – The Sentinel
Malaria is a problem that plagues around half of the world's population, and this team has a simple solution: shoot mosquitoes with lasers.
The Sentinel is a device which combines a camera with a laser to detect and shoot mosquitoes. Team MCG says it has a range of around 30 metres, meaning two devices could protect an entire household.
The device can also be built for around NZ$40, the team predicts.
Team One Buzz (NZ winners)
Also tackling malaria, Team One Buzz offered a platform for health providers in affected areas to more efficiently manage medicines and keep track of breakouts.
The team, one member of which contracted malaria twice as a child, says their platform will allow health providers to better utilise the medicines they receive, rather than requiring more and more supplies.