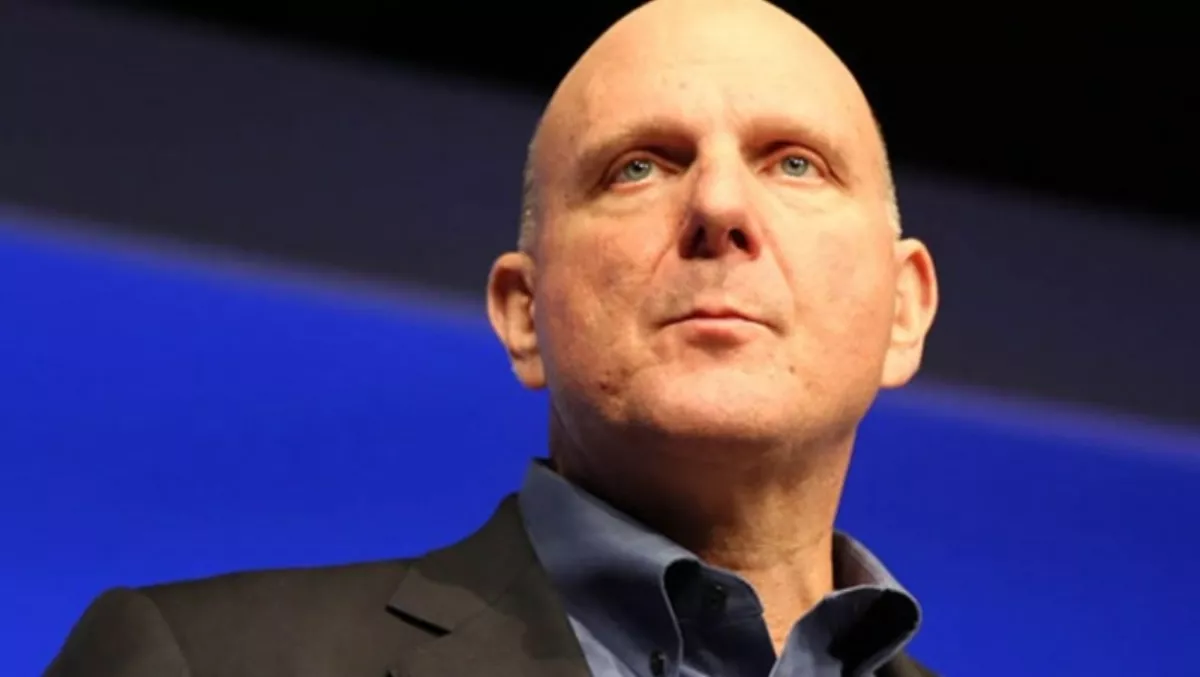 The real reason why Ballmer quit Microsoft…
18 Nov 2013
FYI, this story is more than a year old
"Maybe I'm an emblem of an old era, and I have to move on."
Those are the words of a teary eyed Steve Ballmer, who this week told the Wall Street Journal the real reason why he finally decided to quit Redmond after over 30 years as Microsoft CEO.
"As much as I love everything about what I'm doing, the best way for Microsoft to enter a new era is a new leader who will accelerate change."
Offering the clearest insight yet into what motivated him to cut the chord at a company he loves dear, Ballmer admitted he struggled to keep up with the fast-paced world at which he was operating in.
After originally proposing a four-year plan, which would see the 57-year-old retire once his son had graduated high school, Ballmer's fellow executives wanted a much quicker turnaround.
In being head of a company which joined the mobile and social markets late, Ballmer's inability to react quick enough to the changing industry around him was ultimately his downfall, as he admitted to the WSJ.
"No matter how fast I want to change, there will be some hesitation from all constituents — employees, directors, investors, partners, vendors, customers, you name it — to believe I'm serious about it, maybe even myself," Ballmer admitted.
The realisation…
According to the exclusive WSJ report, Ballmer's first indication his time at Redmond might be up was during a conference call with lead director John Thompson.
In detailing his plan to fight the rise of iPhone and Android in the mobile market, Ballmer was cut off by Thompson, who rebuffed: "Hey, dude, let's get on with it… We're in suspended animation."
As the saying goes, the penny dropped for Ballmer.
After realising he couldn't initiate change as quickly as the Microsoft board wanted, Ballmer accepted the "New Steve" simply wasn't working, hence his decision to retire in August, a decision he allegedly made in May.
"There is never a perfect time for this type of transition, but now is the right time," Ballmer said at the time.
The resignation…
After making his decision, the WSJ claimed Ballmer realised he "had trained managers to see the trees, not the forest, and that many weren't going to take his new mandates to heart."
"At the end of the day, we need to break a pattern," Ballmer realised. "Face it: I'm a pattern."
Drafting countless resignation letters, Ballmer finally settled on one by August 26, which hammered home to staff: "Microsoft has all its best days ahead. Know you are part of the best team in the industry and have the right technology assets.
"We cannot and will not miss a beat in these transitions."
Bowing out in vintage Ballmer style, dancing to Michael Jackson's Wanna Be Startin' Something', the charismatic CEO declared the company "would change the world again."
But this time, it will be without him.