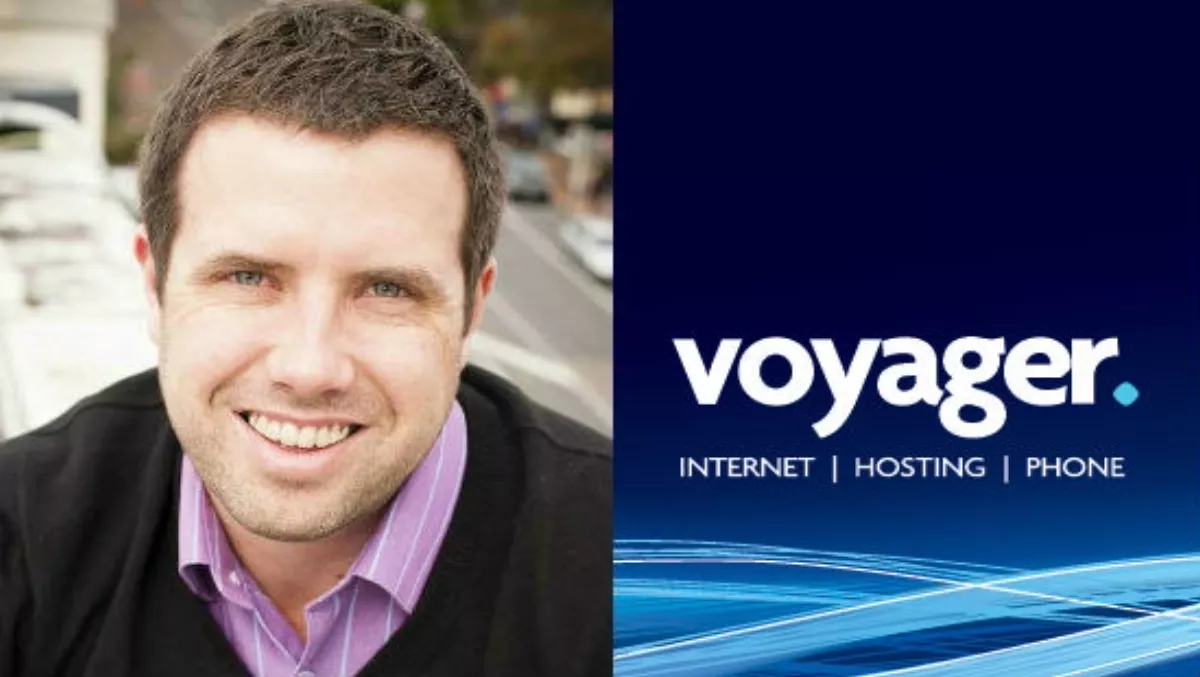 The simple but effective way to conquer the NZ tech space...
FYI, this story is more than a year old
"I'm no Steve Jobs," laughs Seeby Woodhouse, the Voyager founder currently ripping up the Internet Service Provider market in New Zealand.
"But I admire the way Apple has simplified technology and removed all the confusion for the user."
Woodhouse's love of simplicity, similar to that of the iconic Apple founder, has helped fuel a desire to position Voyager as the leading ISP when it comes to removing the level of complexity commonly associated with telcos.
"Telcos deservedly have a reputation when it comes to complex offerings," says Woodhouse, speaking from the company's Parnell-based office.
"My goal with Voyager is to have that Apple simplicity. We automatically offer customers the fastest service whether that be on ADSL, VDSL or UFB and it's this level of simplicity which sets us apart from the competition."
After founding Orcon with $100 in 1994, Woodhouse's entrepreneurial vision helped transform the company into the fourth largest ISP in New Zealand.
Following a three-year breaking working in the clean-tech sector, Woodhouse is back in the IT sector as the founder of Voyager, a company he built from the ground up from July 2010.
Woodhouse, who also owns Seeby Properties - a property management and investment company, was quick to admit the lure of the tech space proved too appealing to ignore.
"I haven't found another industry which is as exciting as the tech sector," says Woodhouse, who won the NZ Young Entrepreneur of the Year award in 2004.
For a man who founded Orcon as a small business during his university days, Woodhouse is no stranger to starting at the bottom and creating an empire.
Founder, CEO and owner of the company up until 2007, Woodhouse completed a successful sale of the business to Kordia for $25m.
Orcon aside, Voyager has experienced 150% growth during the last financial year with Woodhouse overseeing the company's commercial strategy and negotiations with suppliers.
When pushed for his secret success formula, Woodhouse is unwavering in his belief of what it takes to construct a profitable company.
"I always strive to set a high-level network and customer service, this is always the benchmark," says Woodhouse, who during his tenure at Orcon oversaw the acquisition and integration of approximately 40 smaller ISP's in a five year period.
"At Orcon we were known for our good customer service and fast speeds but in the intervening time since I sold the company the shareholders have tried to extract more and more value out of the business.
"As a consequence this has had a damaging effect on the brand to the point were the company is actually losing customers which is actually destroying value.
"I'd rather be making no money but have customers say we provide an exceptional service as the money will follow suit - this has always been my philosophy in life."
For a company still somewhat in its infancy, Voyager is progressing at a furious rate, expanding from 15 to 35 staff during the past year alone.
A number of people who have left Orcon over the last few years have found their way back to Voyager of their own accord, a testament to Woodhouse's good relationships with former staff.
"I'm certainly not one to poach staff but the general understanding in the tech space is that I run good companies within good working environments," says Woodhouse, who has just finished an extensive recruitment drive.
"People feel something is happening here and that at Voyager they have a bright future and room for promotion.
"Things are snowballing in the right direction and it's great to see key personnel within the industry acknowledging this by jumping on board."
A man who is passionate about the internet and telecommunications in general, Woodhouse has been a part of the industry from it's early beginnings, and with 15 years experience, customers of Voyager are in safe hands.
Related stories
Top stories