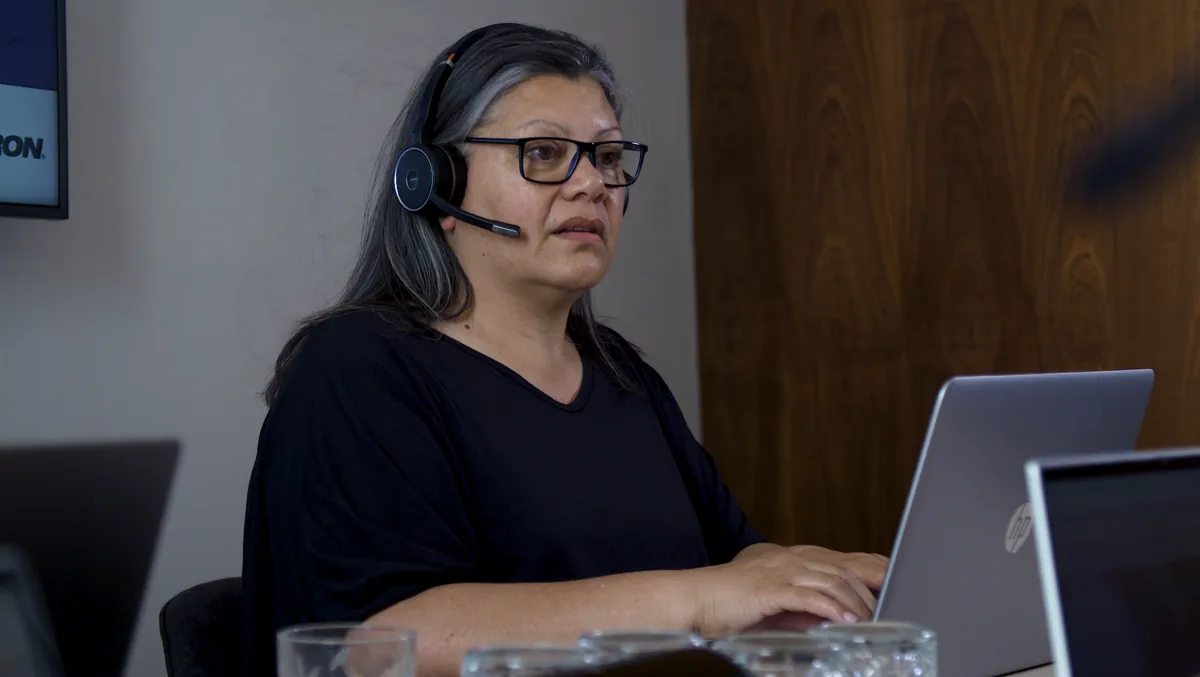 The Telehealth service success born during COVID-19
Thu, 2nd Feb 2023
By Tom Raynel, Managing Editor
The Delta variant of COVID-19 was imminently approaching New Zealand in late 2021. Reach Aotearoa (formerly known as CBG Research) had already assisted the New Zealand Ministry of Health by providing close contacts of COVID-19 cases with information and support. However, due to the large incoming influx of COVID-19 cases within a matter of weeks, the Ministry urgently needed a national case investigation service.
The service being created needed to make initial contact with COVID-19-positive cases to provide information, evaluate any clinical needs, and link contacted cases with manaaki support services. This was all in an effort to ease the burden and support the vital work of public health units (PHUs).
The scope of this project required the management of many moving parts. Because the call centre would be managing thousands of different COVID-positive cases, Reach Aotearoa required a scaleable, robust calling solution. It also needed a partner that could implement this solution in a short time span and hire a workforce large enough to run it comfortably.
Reach Aotearoa found this partner in Digital Island. Part of Spark Business Group, the company specialises in contact centre technology. Reach needed Digital Island to deliver an omnichannel contact centre solution with Amazon Connect at the forefront, that within only seven days, call centre agents were able to make and take calls.
Following its launch almost two years ago, the Reach contact centre has grown from no staff to over 1500 workers. The workforce comprises around 80% call centre agents and 20% clinical and support staff.
Part of this increase in workers is due to an influx of people from other industries in New Zealand, largely those impacted by COVID-19. For example, 25% of the agents who joined previously worked in travel and tourism, with 15% coming from food and hospitality.
Reach Aotearoa's staff members grew vastly between the pre-Delta variant and the Omicron variant's eventual peak, growing in size by 17 times. During the same period, call volumes increased by 25 times (2500%).
While supporting the Ministry of Health in coping with the COVID-19 response, the team's agents made contact with more than 1 million New Zealanders, a fifth of New Zealand's total population.
Specifically looking at the number of calls, call centre agents worked closely with Reach's in-house team of doctors and nurses, allowing them to respond to over 20,000 calls a day or 1,700 per hour at the peak of the Omicron outbreak. This was with roughly 600 staff who would manage the phones daily from 9 am to 9 pm.
One highlight of the service was the unexpected outperformance in responses to priority groups, essentially creating a 'reverse inequity'. Those in the priority groups included those over 65 years old, Māori or Pasifika populations over 35 years old, and those under six months old. They were reached at a higher proportion than non-prioritised groups or the general population, which is arguably rare for New Zealand's Public Health sector.
"With the expert support of dedicated healthcare professionals, our team of callers were in many ways some of the unsung heroes of New Zealand's pandemic response," says Dr Barry Gribben, Medical Director, Reach.
"Through the power of a sophisticated omnichannel contact centre solution, they helped thousands of New Zealanders to isolate safely, thereby limiting the spread of the virus; ultimately saving lives and preventing hospitalisations, at a time when the public health system was under immense pressure."
"It was a privilege to be contracted by the Ministry of Health who trusted us, partnering with Digital Island, to establish one of the fastest growing national telehealth support systems at a local, regional and national level."
If you're interested in finding out more about Digital Island's Cloud Contact Centre capabilities, you can find more information on their website. You can also find out more information about Reach Aotearoa on their website here.