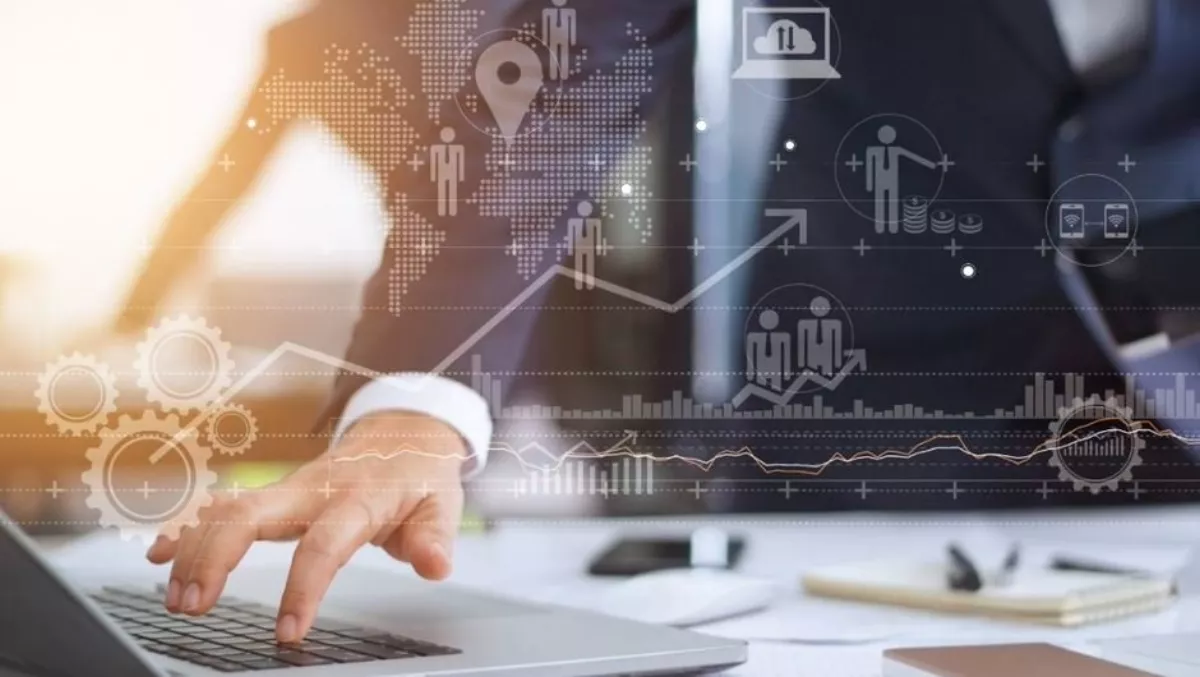 The three principles of effective data management
FYI, this story is more than a year old
Advancements such as autonomous vehicles, cashless payments, drones, and wearable technology have greatly impacted the digital economy. And these technologies will only continue to advance further.
Consider for one moment the fact that the first hard-disk drive from IBM, shipped in September 1956, was less than 5 MB and weighed more than a tonne. Today, take a single smartphone photo, and you've produced 8 MB of data in an instant.
So, where are we now?
For better, or worse, technology has changed our lives. And with this great technology comes a vast amount of data. Over the last two years alone, 90% of the data in the world was generated. Furthermore, at our current pace, we are creating 2.5 quintillion bytes of data (that's 25 - followed by 29 zeros) each day. We are creating and using data daily, in both our personal and professional lives. As such, data has become a catalyst, upon which entire industries have been built.
Data-driven businesses are a reality. Airbnb is the largest hotel business in the world and the only one without any real-estate. Similarly, Uber is one of the largest ridesharing, taxi companies and again, with no physical infrastructure to support its operations.
Data – just how valuable is it?
Data has become big business – creating revenue streams for those who can understand and use it more effectively. In fact, worldwide big data market revenues for software and services are projected to increase from US$42B in 2018 to $103B in 2027. This creates a huge opportunity for businesses that are able to monetise, understand and leverage data effectively to improve decision making, customer experience, and innovation.
Our increased reliance on data makes it incredibly valuable. But at the same time, our biggest asset is also one of our biggest vulnerabilities. Keeping data safe, protected, secure, and compliant has, therefore, become a business priority.
Protecting what you can't see
Every business today is extremely susceptible to data loss and breaches. Considering the critical role data plays in all organisations, protecting it should be at the top of the business agenda. However, keeping data safe, protected, and secure isn't as simple as it sounds.
Firstly, data no longer lives within an organisation—it exists within the cloud, on applications as well as with third parties. Data is fluid, like water. It is ever changing, has managed to spread out and exist in a huge number of places (yet none at all), and above all is hard to keep track of.
Secondly, businesses' users aren't the only risk to an organisation's data. It should come as no surprise that cybercriminals are on the hunt for mission-critical data and have found numerous ways of exploiting organisations once they have it. Even if you can forget about the pain-staking halt to business this can create, consider the long-term reputational damage that can be caused by data loss.
In spite of the wider challenges associated with data protection, best practice data management comes down to three basic principles:
1. First and foremost, knowing what data assets exist within the organisation and where they are. What sort of data does the company collect? Why is each data point significant? How can collecting and applying it better serve the company's customers?
2. Second, understanding how this data is protected. Which measures are in place to keep it safe and preserve its value to the company? What security plan does the company have to keep customers and their data safe? Is this plan in compliance with local and international regulations, for example, the General Data Protection Regulation?
3. Finally, ensuring data is being used to create value for the company. How is the company leveraging data to make a more informed decision? How are these findings affecting the way the company advertises to and serves its customers?
We're increasingly seeing companies implement overarching data protection and management practices to help them meet these basic principles. But again, it's often easier said than done with the volume of business data worldwide expected to double every 1.2 years.
This is why organisations are turning to new technologies to get to grips with their data. Organisations are demanding a simplified, yet powerful platform-based approach that enables them to protect their data whilst allowing it to be the catalyst for informed business decision-making, and processes.
Article by Chris Gondek, Principle Architect, Commvault
Related stories
Top stories