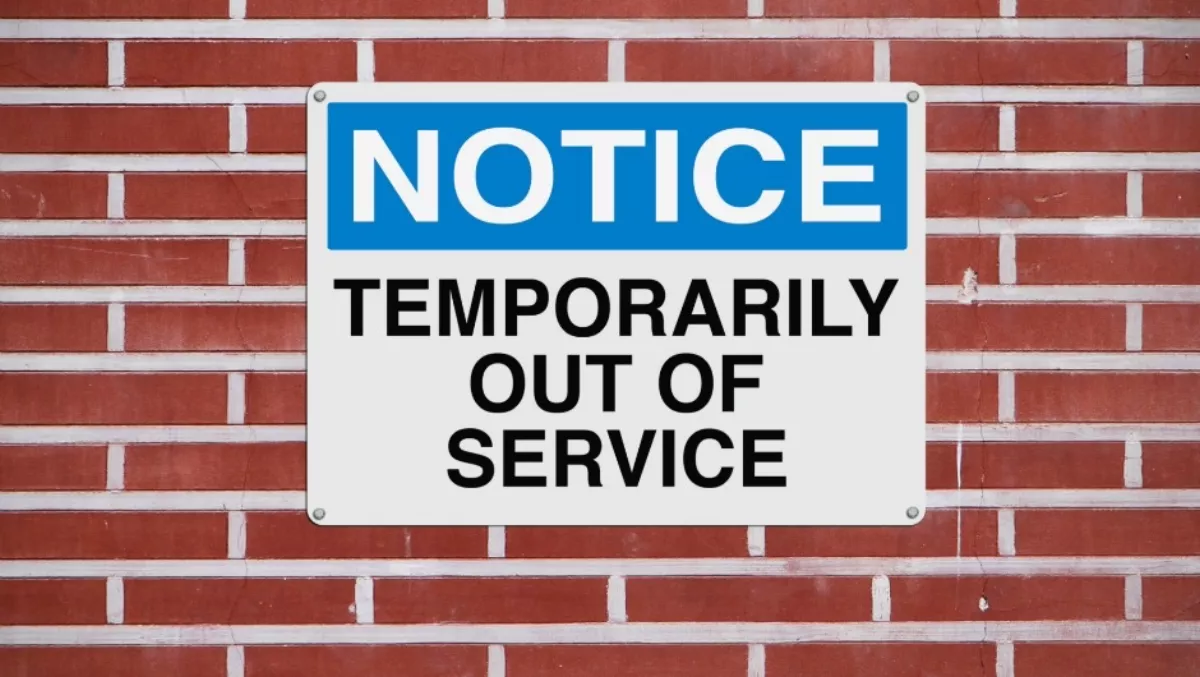 The true cost of downtime to enterprises
Thu, 18th Feb 2016
FYI, this story is more than a year old
Enterprises need to up their game when it comes to meeting user demands, according to new research from Veeam Software.
The virtualisation vendor firm says despite numerous high-profile incidents in the last year, enterprises are not paying enough attention to the needs of their users.
According to the Veeam Availability report, now in its fifth year, 84% of senior IT decisions-makers across the globe admit to suffering an 'Availability Gap' - the gulf between what IT can deliver and what users demand.
Veeam says this gap costs businesses up to $16 million a year in lost revenue and productivity, in addition to the negative impact on customer confidence and brand integrity.
This figure has risen a staggering $6 million in 12 months, despite almost all respondents saying that they have implemented tightened measures to reduce availability incidents and that 48% of all workloads classified as 'mission-critical, Veeam says.
"ANZ businesses are struggling to provide for the needs of the Always-On Enterprise, according to the Veeam Availability Report," says Peter Ruchatz, Veeam's chief marketing officer, who was in the region this week.
"The average number of unplanned downtime events has increased from 10 in 2014 to 13 in 2015," Ruchatz says.
"There has also been an increase globally in the average length of each downtime event (for mission-critical applications from less than 1.5 hours to almost 2 hours).
"These increases can push the average annual cost of downtime for a global organisation up to $USD16 million. That's $USD6 million higher than recorded in the 2014 study," Ruchatz says, from a roundtable discussion of the findings.
Veeam says the need to deliver 24/7 access to data and applications has never been more important, with the number of the world's connected population soaring to record levels last year (3.4 billion or around 42% of the globe), and predictions there will be almost 21 billion connected devices by the end of 2020.
However, Veeam says it seems that enterprises have not received that message despite more than two-thirds of respondents stating that they have invested heavily in data center modernisation specifically to increase availability levels.
"When you talk to more than 1000 senior ITDMs you expect that there will be some that are still struggling to deliver on the needs of the Always-On Enterprise – the Enterprise that operates 24/7/365, but these findings are alarming," says Ratmir Timashev, CEO at Veeam.
"Modern enterprises are becoming software-driven businesses, so IT departments can no longer get away with services that are 'ok'; always-on availability is paramount," Timashev explains.
"However, since our last study, the number of annual unplanned downtime events have increased (from 13 to 15) and they are also lasting longer and taking a far greater amount of time to recover," he says.
"In today's economy, where speed and reliability are imperative, this is unacceptable.
"If this trend continues, I fear for the companies we surveyed.
Key findings in the 2016 Veeam Availbillty Report:
Availability is of paramount importance… yet enterprises are failing
Users want support for real-time operations (63%) and 24/7 global access to IT services to support international business (59%).
When modernising their data centers, high-speed recovery (59%) and data loss avoidance (57%) are the two most sought-after capabilities; however, cost and lack of skills is inhibiting deployment.
Organisations have increased their service level requirements to minimise application downtime (96% of organisations have increased the requirements) or guarantee access to data (94%) to some extent over the past two years, but the Availability Gap still remains.
To address this, however, respondents stated that their organisations are currently, or are intending in the near future, to modernise their data center in some way – virtualisation (85%) and backups (80%) are among the most common areas to update for this purpose.
Data at risk
SLAs for recovery time objectives (RTOs) have been set at 1.6 hours, but respondents admit that in reality recoveries taken 3 hours. Similarly, SLAs for recovery point objectives (RPOs) are 2.9 hours, whereas 4.2 hours is actually being delivered. Respondents report that their organisation, on average, experiences 15 unplanned downtime events per year. This compares to the average of 13 reported in 2014. With this, unplanned mission-critical application downtime length has increased from 1.4 hours to 1.9 hours year over year, and that non-mission-critical application downtime length has increased from 4.0 hours to 5.8 hours
Just under half only test backups on a monthly basis, or even less frequently. Long gaps between testing increase the chance of issues being found when data needs to be recovered – at which point it may be too late for these organisations. And of those that do test their backups, just 26% test more than 5% of their backups.
'Financial' impact is substantial
As a result, the estimated average annual cost of downtime to enterprises can be up to $16 million. This is an increase of $6 million on the equivalent 2014 average.
The average per hour cost of downtime for a mission-critical application is just under $80,000. The average per hour cost of data loss resulting from downtime for a mission-critical application is just under $90,000. When it comes to non-mission-critical applications, the average cost per hour is over $50,000 in both cases.
Loss of customer confidence (68%), damage to their organisation's brand (62%), loss of employee confidence (51%) were the top three 'non-financial' results of poor availability cited.
"While it's easy to think that this survey paints a picture of doom and gloom, there are shoots of optimism as well," adds Timashev.
"Almost three quarters of enterprises recognise that they have areas which need addressing and intend to do so in the next six to 12 months," he explains.
"It is not always easy to divert precious funds to invest on infrastructure, but there is acceptance that this needs to be done. We are seeing enterprises starting to realise the importance of availability solutions and, in particular, the role cloud and cloud-based can play.
"Enterprises appreciate the need for an Always-On, always-available operation and I am confident that users will see this become a reality sooner rather than later," he says.