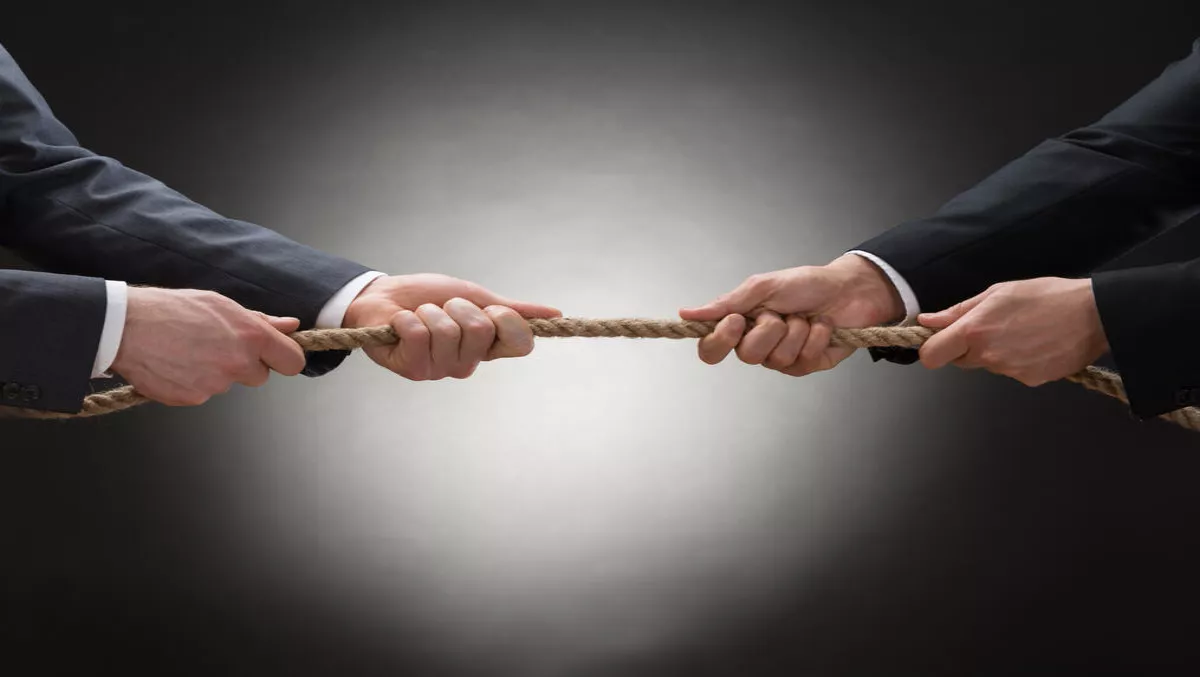 Three sides to every story: Vodafone & Sky fight back against merger submissions
FYI, this story is more than a year old
It's a case of three sides to every story, as Vodafone and Sky have officially responded to submissions on the proposed Sky-Vodafone merger.
Today Vodafone announced the response, which is now visible to all on the Commerce Commission's website. Sky has also released a letter response to submissions.
In Vodafone's response, the company says that the merger will benefit consumers, and that it won't stifle competition. Instead, both Vodafone and Sky believe their complementary businesses will just bring telecommunications and Sky TV offerings together.
"When objectively analysed, the third party submissions primarily reflect commercial concerns of the third parties arising from greater competition and consumer choice," says Russell Stanners, Vodafone CEO.
The official response questions why Spark believes the merger would be anti-competitive, stating, "Spark and others offer no objective evidence as to why SKY would make this change. In particular, it does not address the commercial implications of this change for SKY and why such a material amendment to SKY's current approach should be seen as likely (or even rational)."
An additional letter from Sky's legal representatives, Buddle Findlay, also points numerous holes in many of the submissions.
Vodafone says that Sky content will still remain wholesale to other providers as it has done for several years, whereas some previous 'unrealistic' third party submissions suggested this might not be the case.
"Currently SKY makes content available to Vodafone on wholesale terms that are significantly different to those envisaged by the third party submitters. Vodafone is an arm's length willing taker of these wholesale terms and that has provided SKY with the opportunity to distribute its content to more customers. Vodafone has no reason to expect that SKY would depart from this model," the official response says.
According to the company, packaging products and services leads to 'better innovation' and better prices for consumers. Any packaging deals would be no different to what competitors currently do, such as product with music streaming or electricity added on.
"The third party economic submissions proceed as if any ability to offer bundled offers or superior services must be anticompetitive. However, anticompetitive foreclosure cannot simply be achieved by the merged firm offering an attractive bundle that is popular with consumers," the official response details.
"Ensuring fast and reliable access to popular content is what our customers are asking for. This in turn will lead to faster innovation to meet continually evolving customer needs," Stanners continues.
The company states that it is committed to offering the 'best customer experience over its network' through network coverage, speed, customer service, value and choice, in a highly competitive market.
"The third party submissions (and in particular the economic reports) appear to suggest that the Combined Entity will engage in anticompetitive foreclosure of premium content and leverage its alleged pay TV market power into the telecommunications markets ... An anticompetitive foreclosure strategy would simply not be profitable or possible in this case," the official response says.
Vodafone also went as far as to say that "Trustpower appears to be confused in its view that only Vodafone services are available for the transmission of pay-TV content in RBI areas. As noted, there are 11 retail providers offering rural broadband on the back of Vodafone's wholesale offer, which is subject to strict non-discrimination obligations enforceable by the Commission. Vodafone must offer the same network performance to these providers as it employs for its own retail products." The full response on the Commerce Commission website makes counter-claims from every organisation that made a submission, including 2degrees, Trustpower, Spark, InternetNZ and Blue Reach.
Vodafone is clearly staying optimistic, but it's yet to find out what the future will hold. The final decision is due on November 11, 2016.
"This is an exciting time for Kiwis as the combined offering will make for a more dynamic and innovative market. Rivals will be forced to constantly rethink their offering to ensure the product they deliver is what consumers see as the best value," Russell concludes.
Vodafone has also just been fined $165,000 for false price representations.
Read more about our coverage on the submissions saga here.
Related stories
Top stories