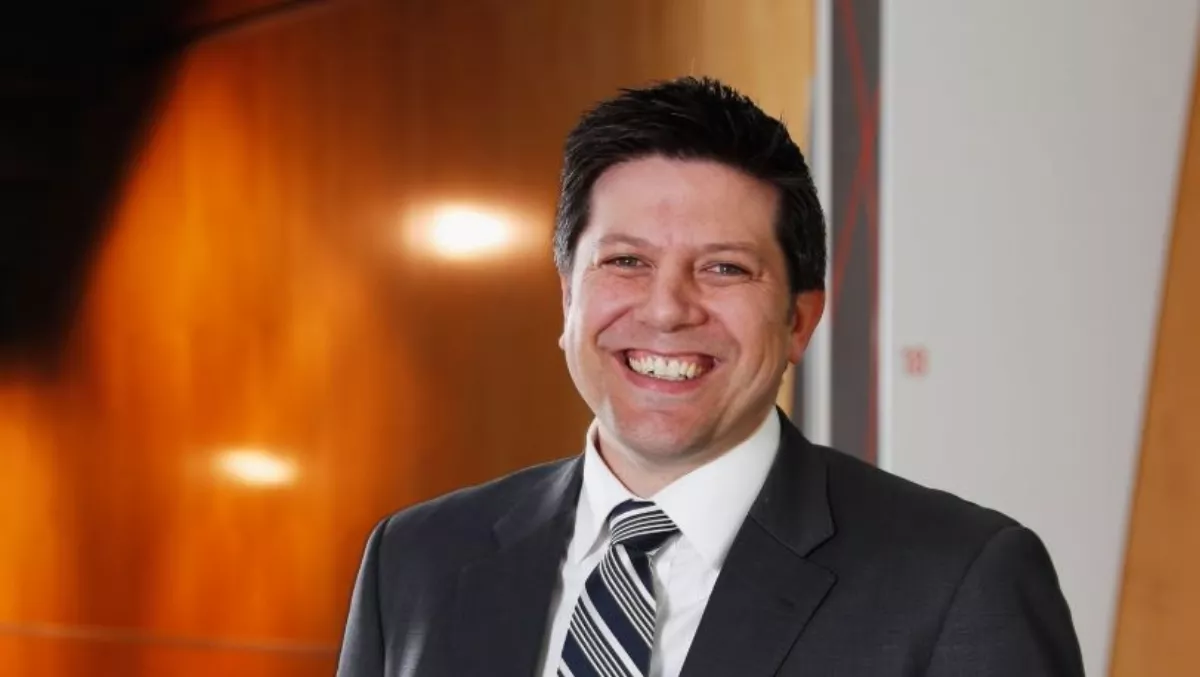 Three steps to success in the cloud
FYI, this story is more than a year old
It's hard to find an organisation that hasn't deployed cloud technologies in some way, and it's easy to see why. Cloud computing has allowed companies to be faster, innovative and competitive, creating and enabling entirely new business models in the last ten years. Australian organisations are recognising its transformative abilities, with adoption rates amongst the highest in the world, according to a recent ABS survey.
This technology will become essential to compete and succeed in the digital age, however, many continue to view cloud as a storage solution and look past the innovation and services it can enable. In fact, the cloud is a key element of intelligent operations providing a platform to support emerging technologies such as blockchain, the Internet of Things (IoT), big data, machine learning and extended reality.
While some organisations may still question the value and power of the cloud, they must embrace it now or risk being left behind. When making this strategic shift to the cloud, it is essential that businesses sufficiently prepare their infrastructure for the transition in order to realise its transformative power.
Many organisations overlook the basics in the migration process and fail to prepare their existing legacy infrastructure sufficiently, leading to unrealised business outcomes, delayed migrations and poor purchase contracts. Cloud success can be achieved by following a three-step process for cloud success.
Get your roadmap right
It is essential that organisations create a tailored cloud infrastructure strategy. This means addressing how you are going to adopt cloud across your entire business, whether that is done in a few years or over a multi-year span. Organisations should first establish an end-to-end cloud vision, define infrastructure architecture, and develop roadmaps for the initiatives required to support a move to the cloud.
Approaches to cloud strategy can vary between organisations, from those that test the waters by outsourcing storage and server power within their private cloud-based data center to others that centre their strategy on cost savings and fail to see the bigger picture. How organisations handle their strategy is essential as it will map out how to integrate cloud technologies into a broader IT and business strategy.
There is plenty of talk about the best ways to transition to the cloud, but ultimately organisations need to ensure their cloud strategy complements existing infrastructure and network investments and can be agile and flexible in future. Treating cloud as a separate initiative will only increase the complexity of addressing an ageing IT infrastructure and legacy applications.
Effective change management
Like all transformations, success in the cloud hinges on how effectively change is managed. If the people who are affected don't buy into and support the initiative, the company won't get the results it's looking for. That's why it is important for organisations to look beyond the technology and implement effective change management programs. Change management programs help relevant parts of the workforce to perform in new ways and with new goals that align with the new cloud infrastructure.
These programs enable organisations to understand who's likely to have the greatest issues with the transformation and mitigate those issues before they become serious problems. For example, organisations should seek out deep industry knowledge by a cloud provider to help them adopt cloud more seamlessly.
Service management
It's then important, during a multi-year journey to the cloud, to manage the complexity of public, private and hybrid cloud infrastructure and applications, along with legacy environments. Many companies are turning to an 'As-a-Service' model for this management.
For example, a managed services model offers the advantages of utility and consumption economics, scalable capacity, industrialised delivery and future-proofed capabilities. On top of that, providers make commitments to specified business outcomes to help clients gain the full impact and value of the cloud.
Security and service operations ensure operational integrity and consistency across such areas as firewall rules, software version control, maintenance fixes and virus/malware protection, delivering peace of mind for cloud operations. Companies can address concerns with security and data regulation by identifying what data, insights and analytics are required and by which teams, and then building the IT architecture to support securely.
For organisations, the cloud offers an innovation platform that will enable disruption and accelerate change. A well-designed infrastructure is therefore essential for any move to cloud, and Australian businesses making this shift must effectively prepare their infrastructure for the transition.
Whatever delivery and management model is chosen, it's important to define a vision, target architecture and roadmap; build and migrate to this target, and simultaneously manage both the new and old through this journey to the cloud.
Written by Jordan Griffiths, Operations Lead for Accenture Australia and New Zealand.
Related stories
Top stories